Hike at the foot of Kiba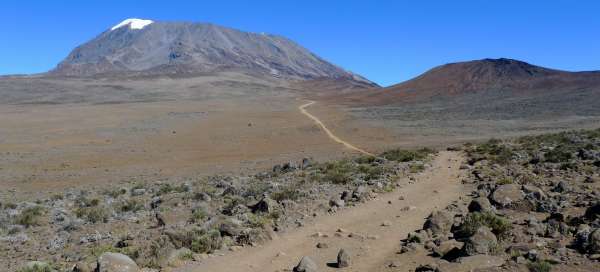 Ascent to Kilimanjaro III: The third day of the ascent will thoroughly check your altitude acclimatization. A hike through the desolate volcanic landscape awaits you through the wide saddle "The Saddle" to the very foot of the Kibo volcano – the highest part of the entire Kilimanjaro massif. Here a night awaits you at an altitude (4,700 m above sea level), so many tourists end their pilgrimage here, because due to altitude sickness it is not able to set off for the final ascent even in the dark.
View of Kibo
Right from the edge of the tour, near the Horombo cottage, there is a beautiful view of Kibo and Lobelia. It is nice to see the winding ascent path to the very top. But this is not ours, this is Mweka's path
Hike through the volcanic plain
After half an hour of travel, you will finally cross four thousand meters above sea level and an unfathomable volcanic plain will open in front of you.
Volcanic desert
It will take you about an hour to cross the volcanic plain and get closer to the smaller volcanic peaks
Moon landscape below Kilimanjaro
After crossing the plain, you will continue to walk among the orange ridges. The surrounding landscape becomes a real lunar wasteland.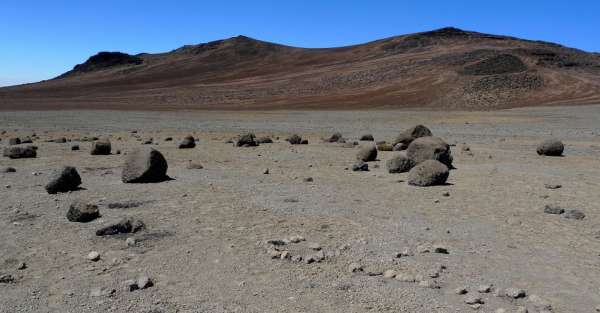 In Kiba
The closer you get to Kibu, the more monumental it is. You can already see our ascent route, which we will set out early this morning. Especially the last passage perpendicular to the contour looks quite menacing.
Ancient lava
It already seems that you have to be at the end of this stage at any moment, but you still have 200 meters of altitude around the ancient lava flows.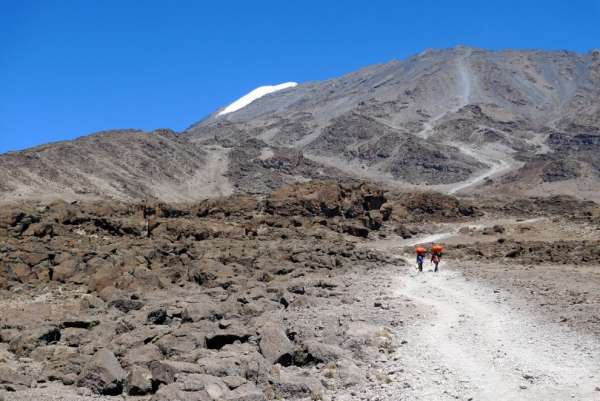 Finally before the finish
Finally, Kibo Hut appears in front of you. After three hours of walking, you are at the end of this short, but still quite demanding stage.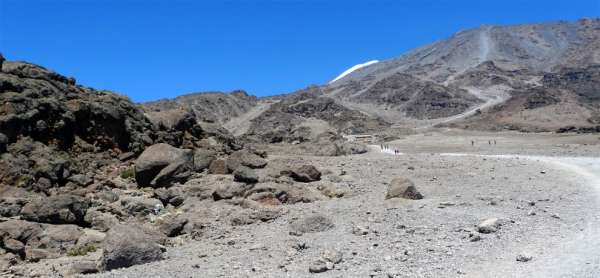 Kibo hut
Kibo hut is perhaps the busiest place of the whole trek in the Kilimanjaro massif. Thanks to the altitude of 4,700 m above sea level, it is also full of wealthy tourists who have overestimated their strength.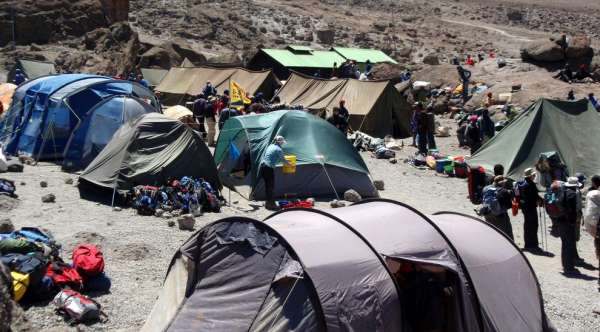 Mountain sickness in Kilimanjaro
Due to its height and relatively poor ability to acclimatize enough in advance, Kilimanjaro is quite a dangerous mountain. Fortunately, they are quite ready to pick up "dead" tourists.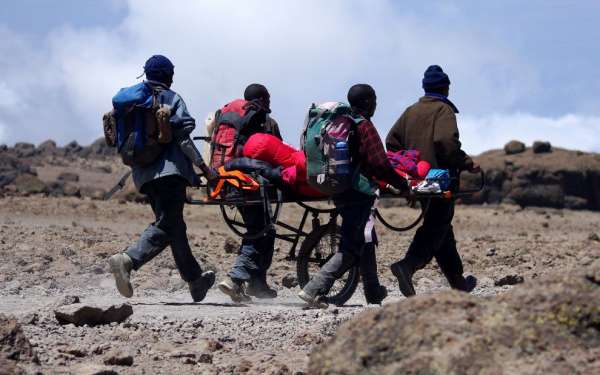 West of Mawenzi
If you still have a little strength, climb at least 100–200 altitude meters above the camp to get a little ready for tomorrow's final ascent. The views from the campsite are on the massive Mawenzi rock castle.
Applaud the author of the article!
Articles nearby
Part of itienary
Article:
Ascent to Kilimanjaro
Tanzania attracts travelers mainly to its world-famous safaris. However, there is also the highest mountain in all of Africa,… continue reading
Thanks!
Have you been there? Write a review of this place
Already rated by 0 travelers