Visit a safari in Tanzania's smallest national park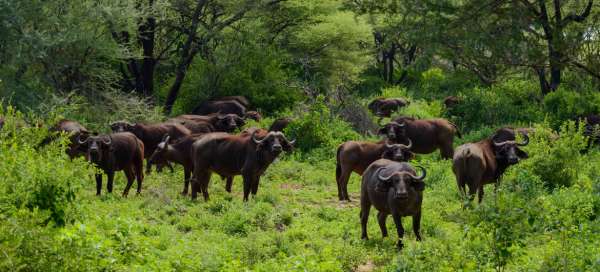 National park with a name derived from Lake Manyara, which makes up about two thirds of its area. The park is less well known and less visited than, for example, the Serengeti or the Ngorongoro Conservation Area, and is especially suitable for those who have less time or want to save some money. But it is also suitable as a supplement to larger and more well-known safaris. The main advantage of this park is the fact that it is possible to get to animals much more often than on large open plains.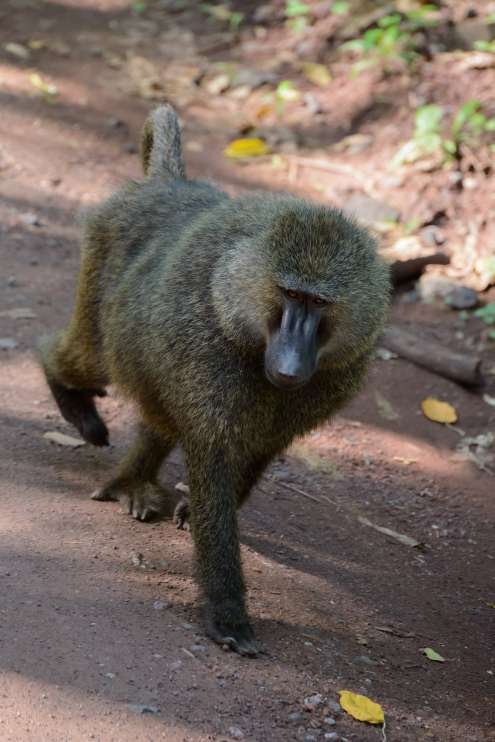 Baboons
Right after entering the park, baboons blocked our way.
A bunch of baboons
And that there were. Ordinary groups of baboons tend to have 20–180 members, and this one certainly had over a hundred. More and more kept coming, so we waited in the jeep for a while before everyone walked past.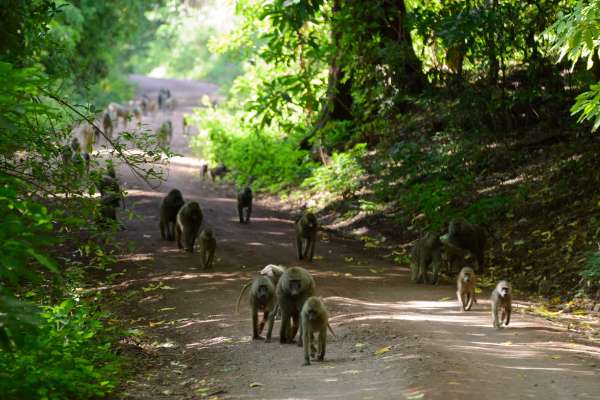 Gray-faced Hornbill
Lake Manyara National Park is a great haven for large numbers of birds. One of the three species of hornbills we have seen here is the gray-headed hornbill. Due to their large beaks, some hornbills strikingly resemble toucans, but are not related.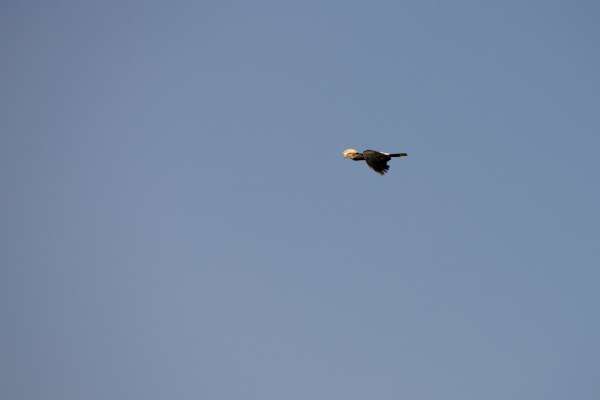 Kaffir Hornbill
Another of the hornbills seen is one of the largest. He spends most of his time on the ground and can catch animals up to the size of a hare.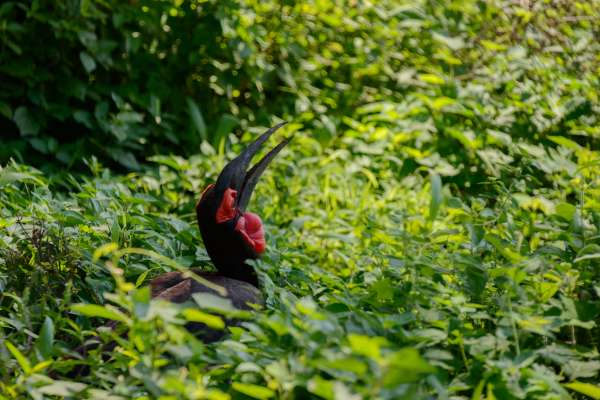 Steppe zebra
There are also a lot of zebras in the park. And why do zebras actually have stripes? So this question has been asked by scientists around the world for a long time – and not just scientists. Unfortunately, there is still no reliable answer. We only have a lot of theories, ranging from masking or confusing predators to thermoregulation to repelling insects.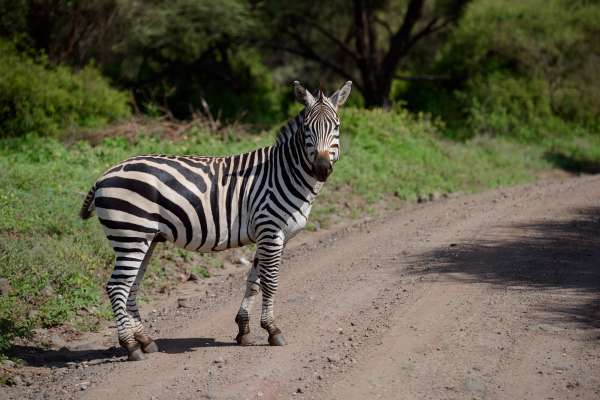 Country
Although the park is relatively small, it offers not only animals but also a beautiful landscape.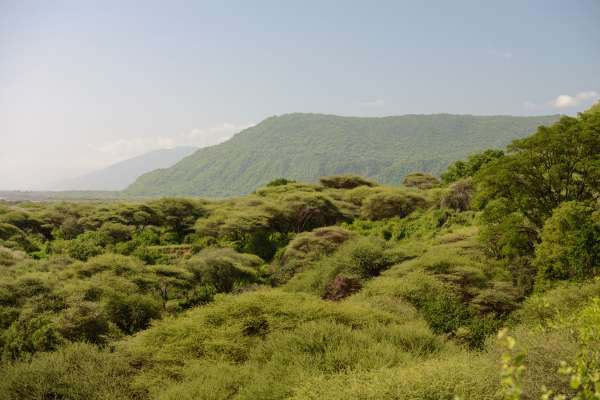 Elephants
Due to the fact that the park is relatively narrow (on one side it is bordered by a high rocky cliff and on the other by a lake) and also because it is quite forested, many animals show up very often on the way.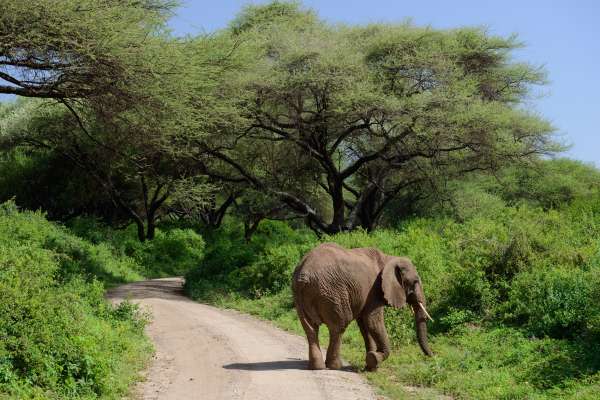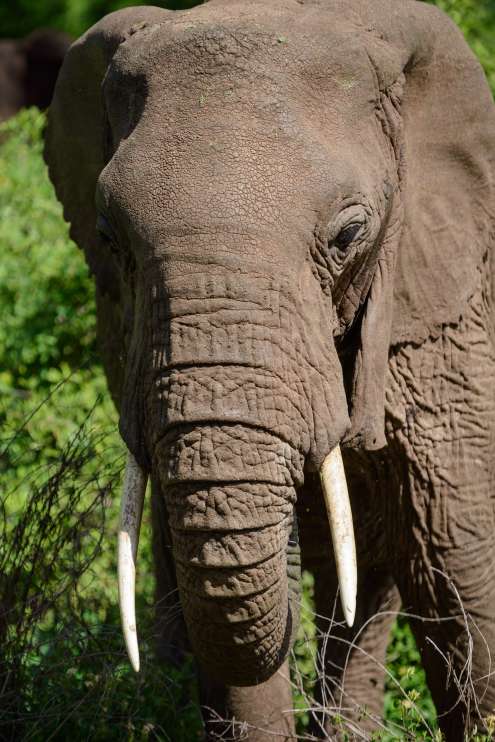 Close meetings
Sometimes it appears right next to the car almost at your fingertips.
Giraffe
Giraffes occasionally stretch their long necks from the surrounding bushes.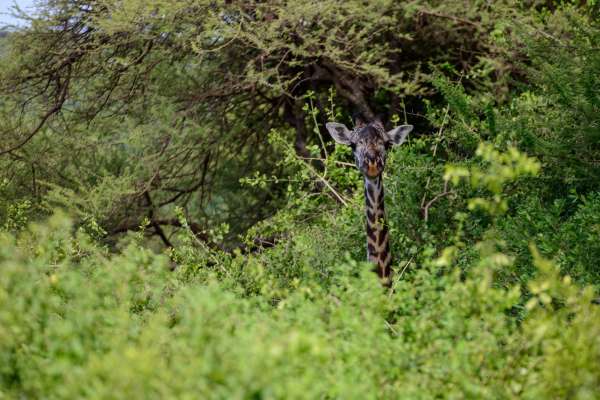 Another of the many baboons
There are really a lot of baboons in this park, they run along the path and in the meadows, they take care of each other's fur by picking dandruff, or they just sit on the branches.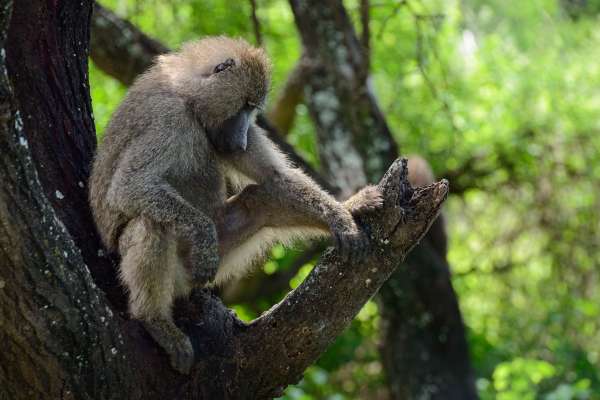 African buffalo
The buffalo belongs to the so-called Big Five, a term that historically comes from the "hunting tongue" and refers to five animals that were extremely difficult and dangerous to catch.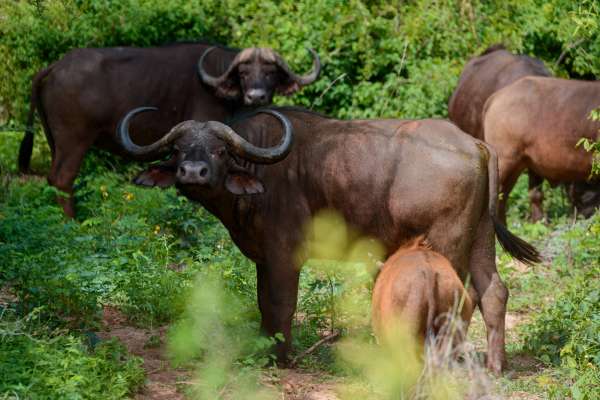 Resting lions
The lion also belongs to the big five. In addition to lions and buffaloes, there are also elephants, rhinos and leopards. Leopards are the only animal in the big five that we could not see during the holidays.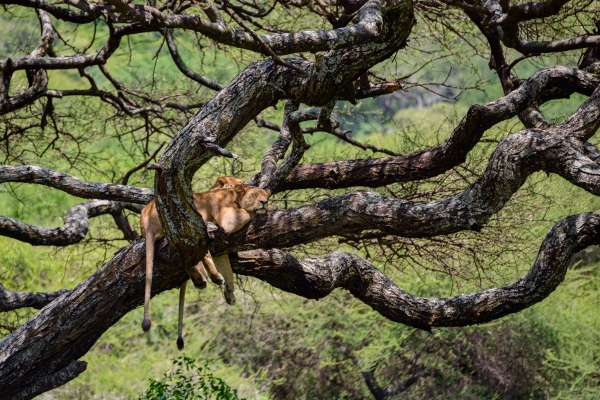 Turtles
There are also various species of turtles in the park – freshwater and terrestrial.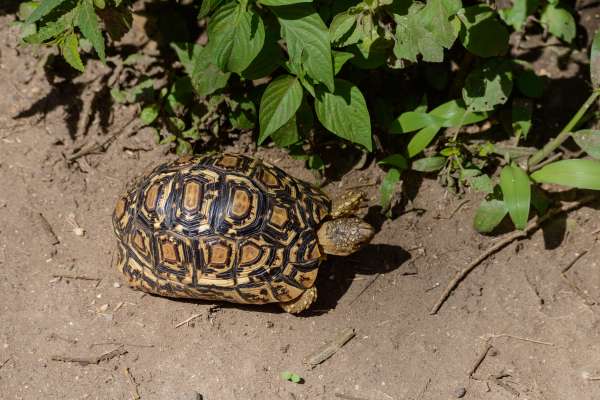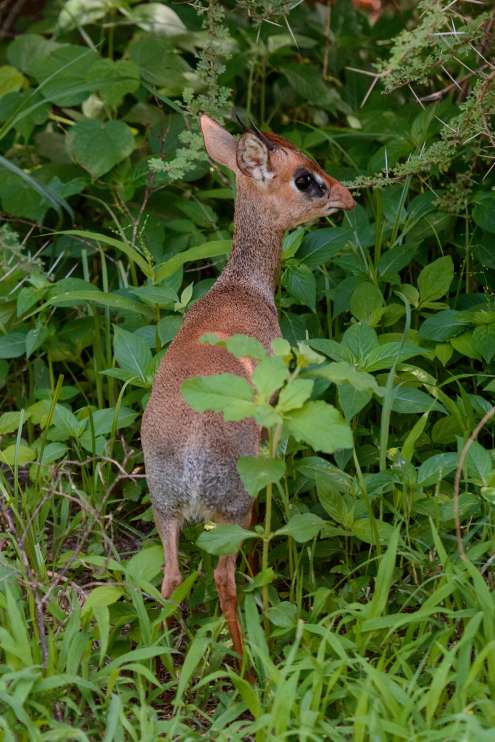 Dikdik Kirk
The smallest antelope in the world is really cute.
Giraffes
On the contrary, the highest animals are giraffes. There are a lot of them in this national park as well, and they often stay in large herds.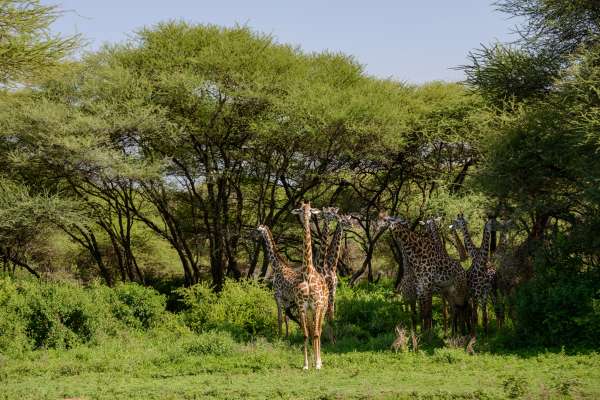 Hungry elephant
And the heaviest land animal is, of course, the elephant. He saves up to 225 kg of food per day. Elephants eat 15–18h a day, so they don't have much time to sleep.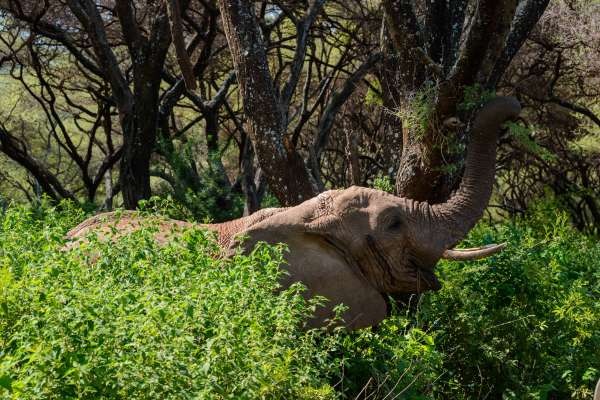 Rocks
Lake Manyara is much less visited than other safaris. In addition, we were lucky that during the pandemic, the number of tourists decreased significantly. During the whole day we met only about 3 other cars. We had lunch at a place designated for a picnic, above which rises beautiful rocks.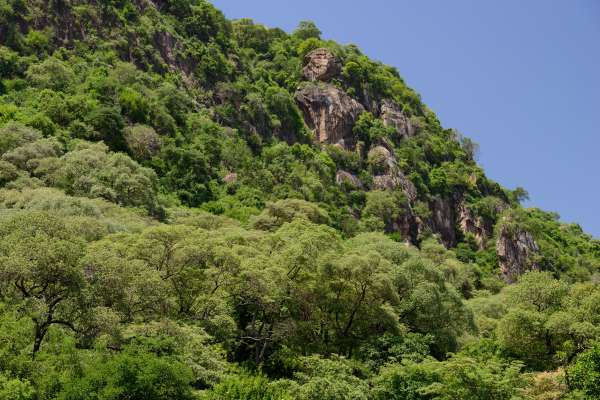 Lake Manyara with hot springs
It is also the only place where we were allowed to walk freely (even without a guide), so we walked a short distance to the lake, where a hot spring flows. At the same time, a gang of baboons ran around us, but they are harmless – unless you provoke them. It must be added, however, that when we walked around the larger stones, we thought at times that some lion may be hiding behind them, which at the moment when the vultures were circling above us was not exactly a pleasant feeling. :-)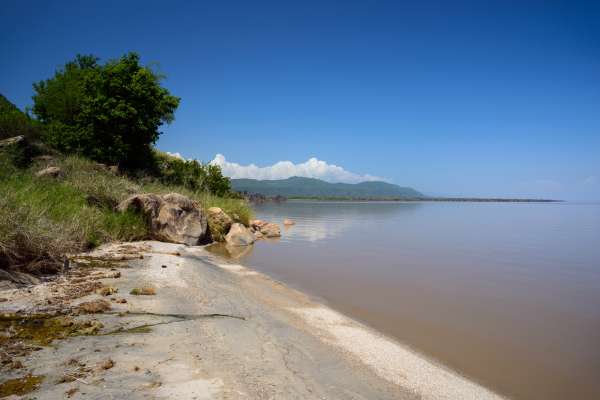 Applaud the author of the article!
Articles nearby
Part of gigalist
Giga List:
The most beautiful places in northern Tanzania
… continue reading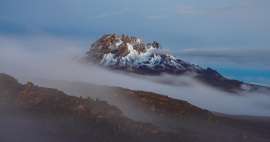 Part of gigalist
Giga List:
The most beautiful safari in Equatorial Africa
The eastern part of Equatorial Africa occupies Kenya, Uganda and Tanzania. All three countries offer amazing safaris in animal… continue reading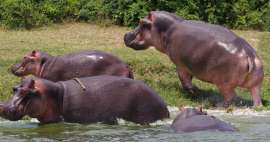 Part of gigalist
Giga List:
The most beautiful safari in Tanzania
Tanzania attracts travelers for three main reasons: there is the highest mountain in Africa, Kilimanjaro, the holiday island of… continue reading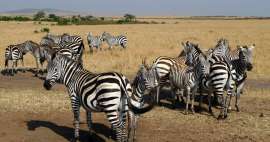 Thanks!
Have you been there? Write a review of this place
Already rated by 0 travelers