The best safari in the states of Equatorial Africa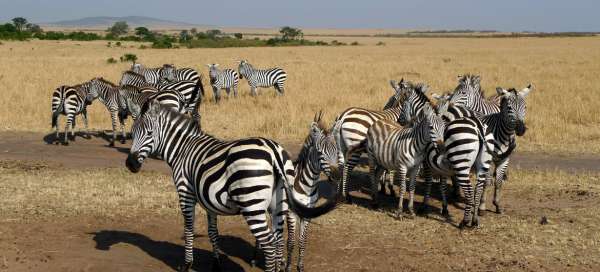 Tanzania attracts travelers for three main reasons: there is the highest mountain in Africa, Kilimanjaro, the holiday island of Zanzibar, but most of all incredible national parks full of wild animals. Safari is Tanzania's biggest attraction. Let's take a look at the most famous and best available ones.
A visit to an animal paradise
Altitude: 1 807 m / 5 928 ft
It should be noted at the outset that a distinction must be made between the Ngorongoro Conservation Area and… continue reading
Visit a safari in Tanzania's smallest national park
Altitude: 958 m / 3 143 ft
National park with a name derived from Lake Manyara, which makes up about two thirds of its area. The park is… continue reading
An ideal safari for elephant lovers
Altitude: 1 014 m / 3 327 ft
The safari in Tarangire National Park, along with Lake Manyara National Park, is a bit in the shade of the… continue reading
Applaud the author of the article!
Articles nearby