Divine view of Langkawi island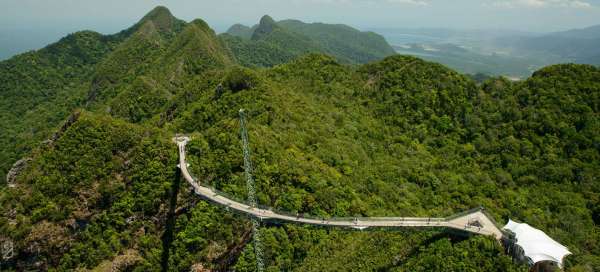 Langkawi Island is a beautiful island in northern Malaysia, just off the border with Thailand. It boasts beautiful nature, beaches, caves with bats, but one of the biggest experiences on the island is a walk along the Sky Bridge.
Take the cable car up
The starting point is the beautiful Oriental Village, from where the cable car leads directly to the Sky Bridge. Even before entering the cable car, a quite interesting attraction called SkyDome awaits you, which will make waiting in a really long queue more pleasant. The SkyDome is a huge hemisphere on which a scene is projected with the help of twelve projectors. A ride on the cable car is also an experience, not only is it the steepest cable car of this type in the world, but the views of the surrounding countryside from the glass cabins are unforgettable.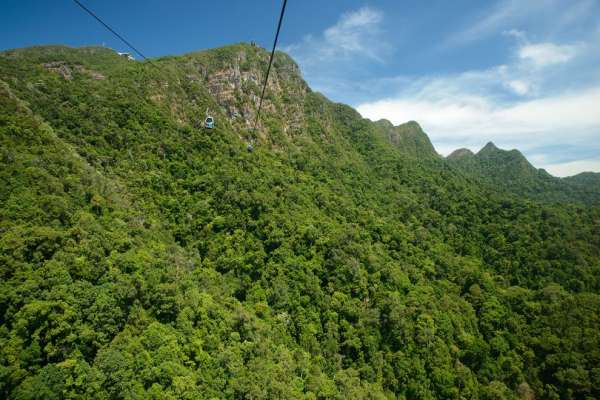 View of the Oriental Village
Looking to the other side, you can see the Oriental Village with its beaches. In the lower right corner of the photo you can see the cable car – in some places it rises almost vertically upwards.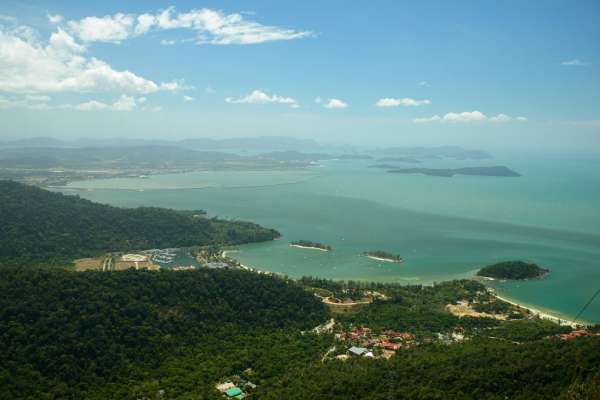 Interchange station
The first cable car ascends to the transfer station, where there is also the first viewpoint. The Sky Bridge itself can also be seen here.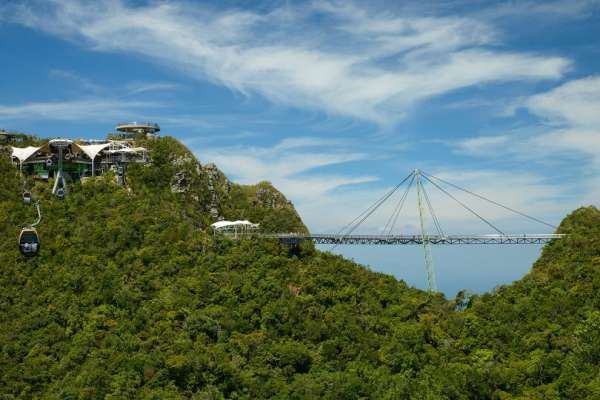 Sky Bridge
Another (much shorter) cable car leads from the transfer station. The bridge itself can then be reached either on foot (which I recommend, as a walk through the local vegetation is magical) or by cable car.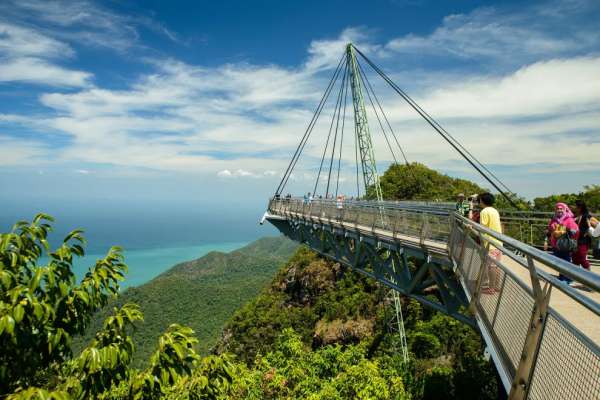 Sky Bridge
Sky Bridge is a world-unique bridge, which was built only in 2004. It is 125 meters long and suspended on an 82 meter high pylon. The views of the beautiful rainforest landscape and the island of Langkawi, surrounded by the blue ocean, are some of the most beautiful on the planet. Thanks to the curvature of the bridge, the prospects are also completely diverse.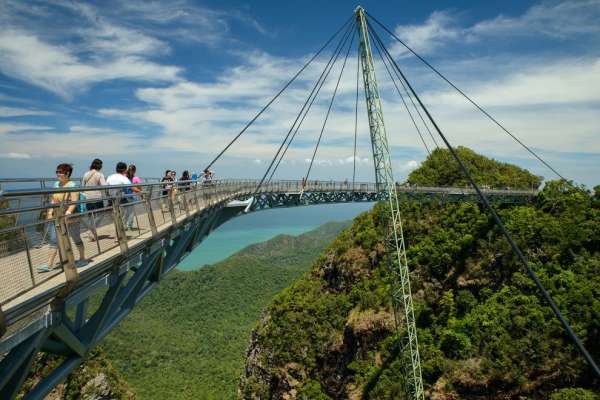 Ocean view
A quite strong wind often blows upstairs, which plays with the suspension bridge and it then sways slightly.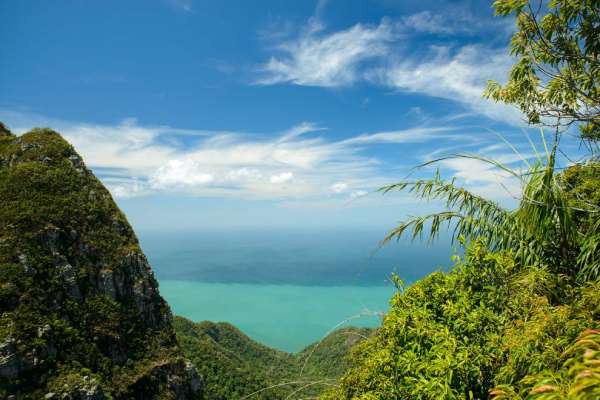 The highest prospect
On the way up to the highest viewpoint, the bridge can be seen in all its beauty with a beautiful green mountain range in the background.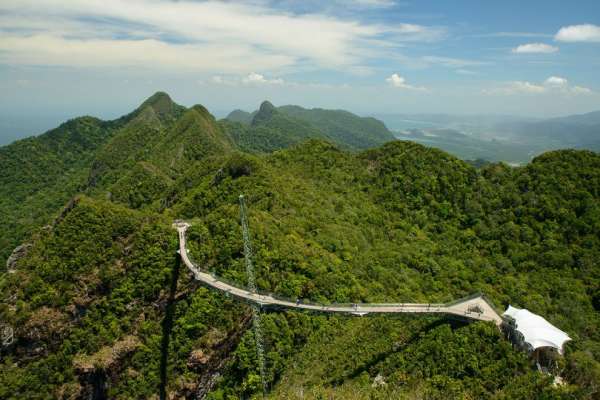 Oriental Village
The village ** Oriental Village ** is also worth a visit and offers a variety of activities.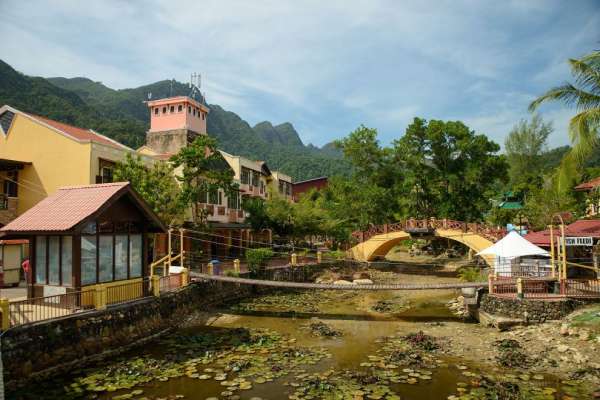 Sunset
The local beaches are a complete paradise for watching the setting sun.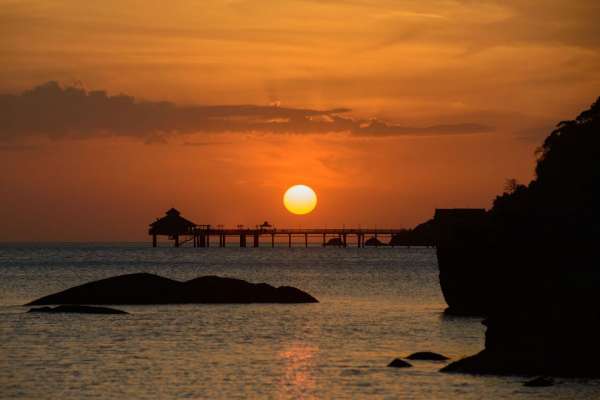 Applaud the author of the article!
Articles nearby
Thanks!
Have you been there? Write a review of this place
Already rated by 2 travelers