A historic town famous for pearl farming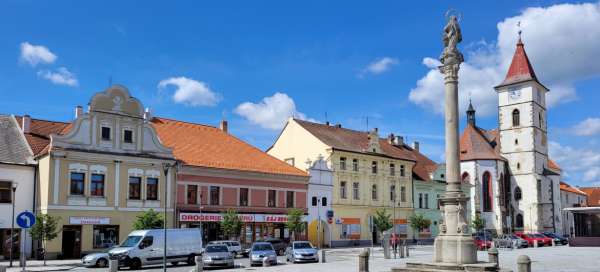 The town of Horažďovice is located about 17 km northwest of Strakonice. It boasts a beautiful historic core, which was declared a city monument zone in 1992. Among the most valuable preserved monuments are, for example, the city fortifications with gates, the church of St. Peter and Paul from the 13th century and the grounds of the castle. In the 18th century, the town became famous for pearl oysters in the Mlýnský nahon of the river Otava.
Horažďovice Castle
In the northwestern corner of the historic center, a Renaissance castle built on the site of the original Gothic fortress from the second half of the 13th century rises above Mlýnské nahonom. During the ownership of the Švihovský family, the castle was rebuilt into a Renaissance castle. The current form of the castle is baroque.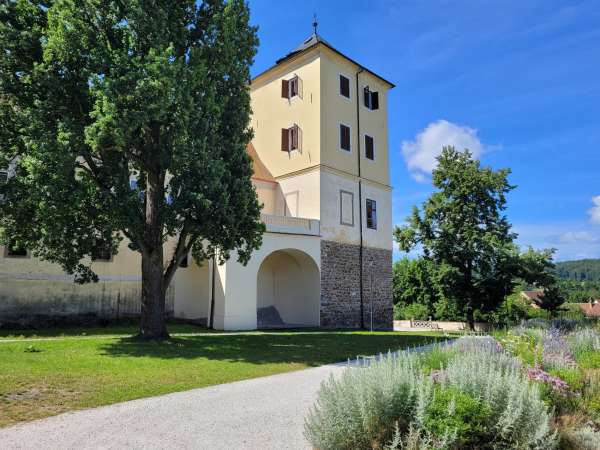 Courtyard with arcades
The arcades in the courtyard have been preserved from the castle's original Renaissance appearance.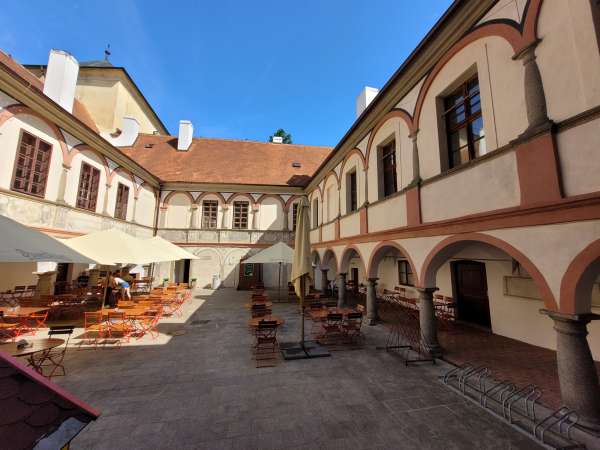 Horažďovice Museum
The city museum is located in the grounds of the castle. In the beautiful interior, there are exhibitions devoted to regional monuments and mother-of-pearl farming.
The city walls
An interesting feature of the city are the remains of the Gothic city fortifications from the middle of the 13th century. The entire city walls were about 1.3 km long and had a total of three gates and one gate.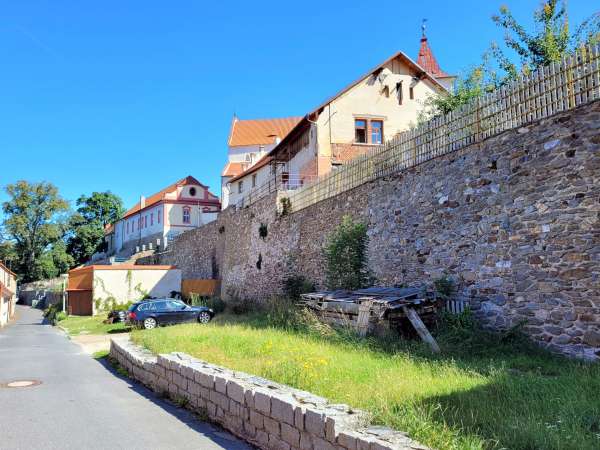 Southeast Gate
The rest of the city fortifications from the beginning of the 16th century. Next to the gate stood a prison and a conscript's house. Another gate with a drawbridge originally stood in front of this gate, which was demolished in the middle of the 19th century.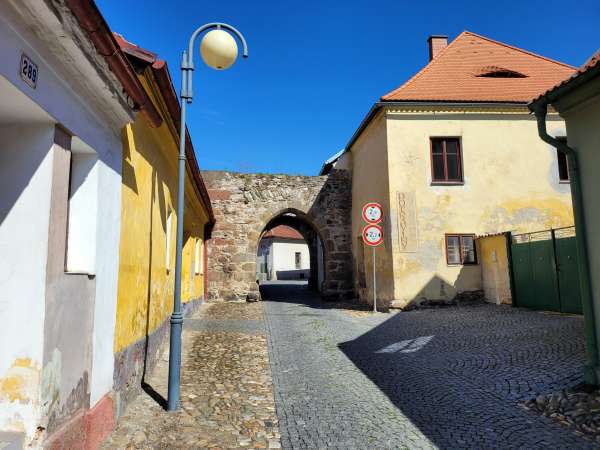 Goal Kocour
Branka Kocour is a remnant of the city walls from the second half of the 13th century. According to the order of King Přemysl Otakar II. it was built in such a way as to allow access to water for the purpose of extinguishing fires, and the road to the town mill also led here. A semicircular arched passage of the fortification wall has been preserved to this day.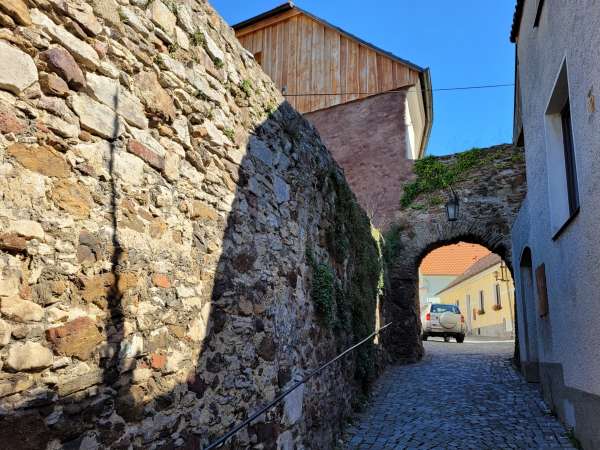 Square with the Plague Column
Gothic, Renaissance and Baroque houses are located in the center of the city. In the eastern part of the square stands the Baroque Plague Column of the Immaculate Conception of the Virgin Mary, which was erected in memory of the plague in 1725.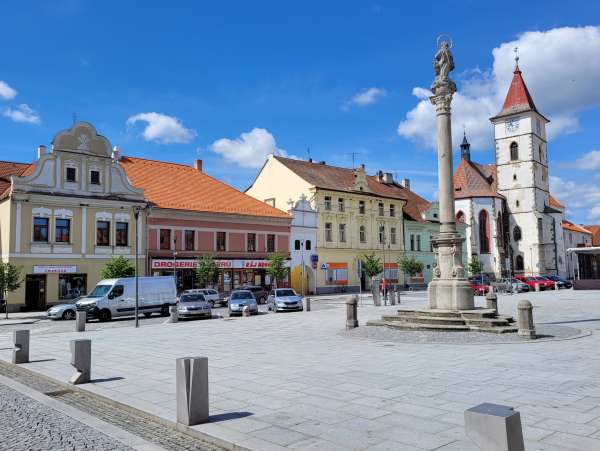 Church of St. Peter and Paul
The square is dominated by the dean's church of St. Peter Paul from the 13th century. The prismatic tower was added in 1454 and subsequently rebuilt in 1741.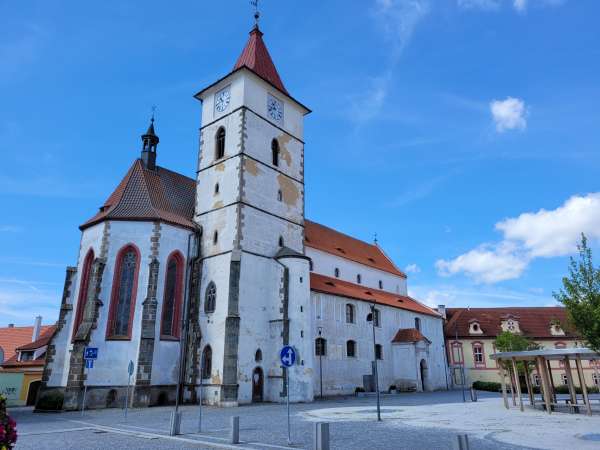 Applaud the author of the article!
Thanks!
Have you been there? Write a review of this place
Already rated by 0 travelers