Lake below the glacier Folgefonna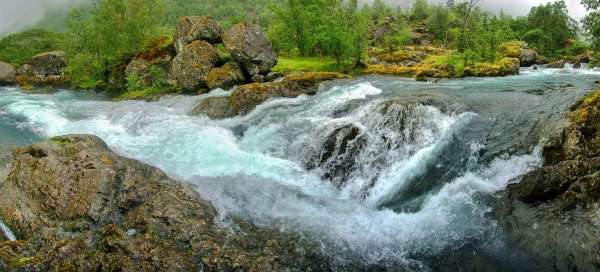 From the town of Odda, lying at the end of Sorfjorden leads 11 km long tunnel, through which we get on the road no.551 into town Bondhus. It is difficult to camp in the nature on the coast of fjords bad, but local camp is also very pleasant. An easy walk leads from the campsite through the valley Bondhusdalen along wild glacial river to the lake Bondhusvatnet (189 m asl). Along the western shore of lake leads a narrow trail, surpassing over narrow bridges several fierce streams. It is possible to climb along the path almost to the edge of glacier tongues of Bondhusbrea from the southern end of the lake. The lake was previously used to transport blocks of ice that once had been mined here when the glacial tongue fell directly to the surface of the lake. 
Bondhus
The first kilometer from the town Bondhus leads along the asphalt road up to the parking lot.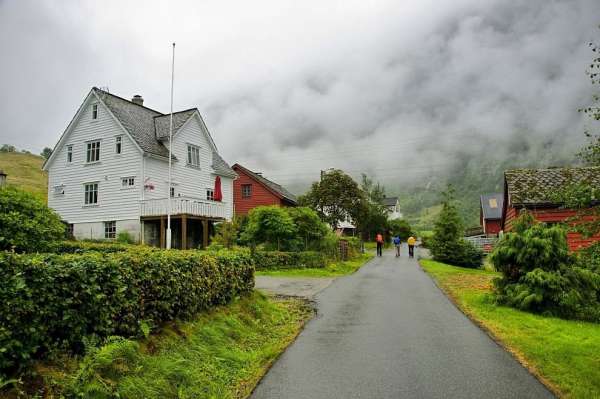 Bondhuselva
From the parking lot we set out across the bridge over a wider stony path up along the glacial river Bondhuselva.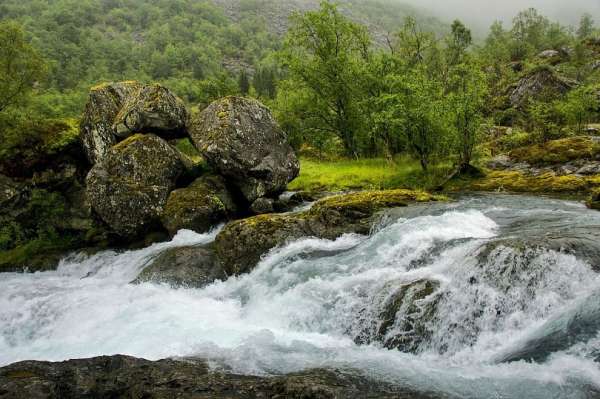 Bondhusdalen
The river spills in places in the valley Bondhusdalen into the wider gutter and sometimes rushes crowdedly over large boulders.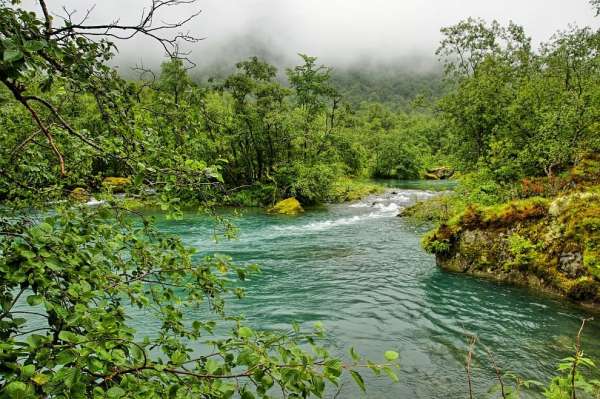 Bondhuselva
The entire ascent to the lake on the left bank of the river has numerous possibilities to stop and views of its fierce waters.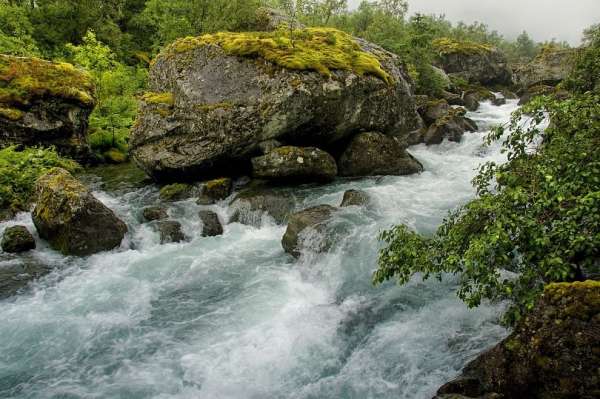 Bondhusvatnet
We come to the lake Bondhusvatnet from its northern side. There is a bay with the possibility to get on a small boat.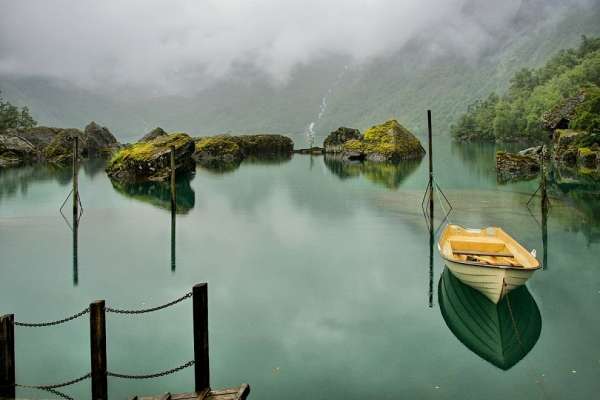 Bondhusvatnet
Further on leads only a narrow path copying the western edge of the lake. Depending on weather and good luck, it is possible to see from there the glacial tongue, or everything is left to the imagination of tourist. The weather is changeable here…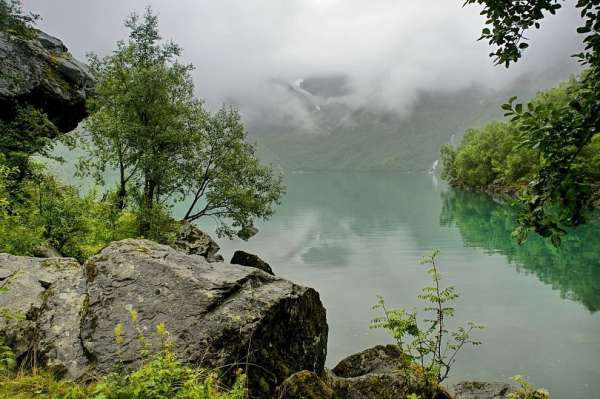 Bondhusvatnet
Fierce waters of mountain streams rush into the lake from many sides. We overcome some of them over the narrow bridges.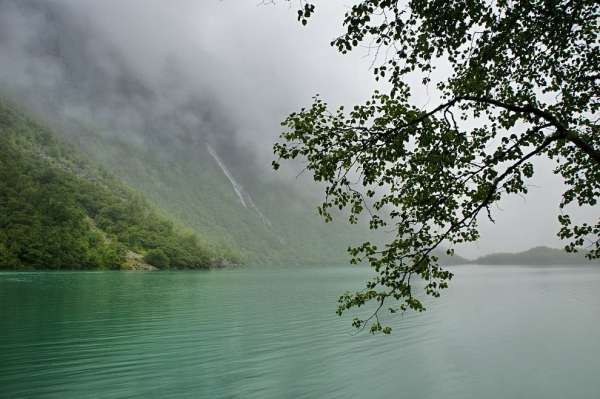 Nordic forest
It is possible to observe on the local vegetation that there is enough moisture. Turning off from the narrow path often means stepping into a wetland.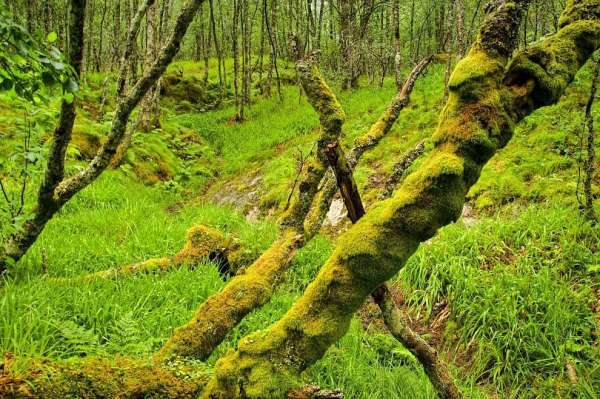 Bondhusdalen
The way back is the same, but changeable weather, however, may reveal new views, e.g. of these mountains on the north side of Maurangsfjorden.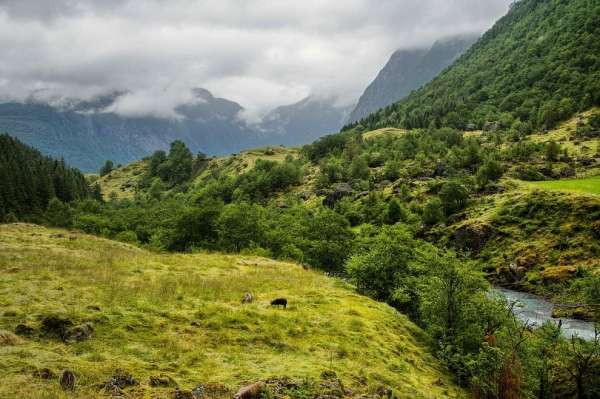 Landscape modeled by glacier
Rising clouds reveal the rocks modeled by a receding glacier in the valley Bondhusda.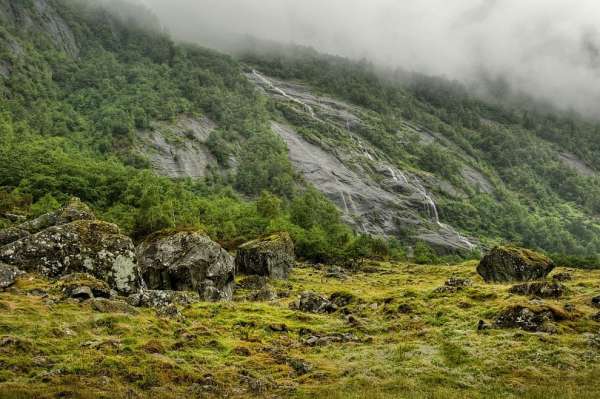 Bondhus
To small town of Bondhus it is from the parking lot approximately 1 kilometer along the asphalt road.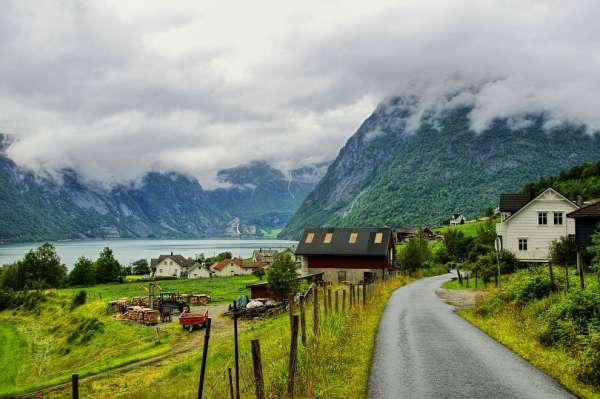 Maurangsfjorden
Late afternoon sun reveals the steep walls along the fjord. In the town is also a port for small boats and sailboats.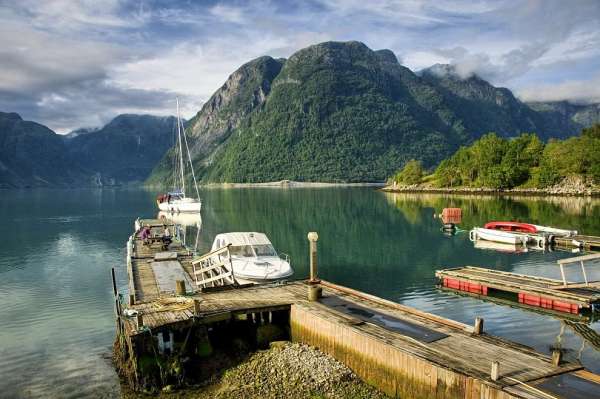 Bondhus
Finally, the clouds lift and in the distance appear glacial tongue of Bondhusbrea, with which Bondhusdalen valley ends.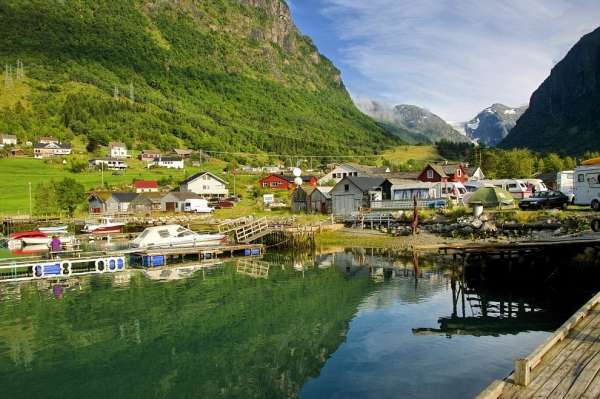 Applaud the author of the article!
Articles nearby
Part of gigalist
Giga List:
The most beautiful tours in Norway
Norway is a very mountainous country and offers incredible opportunities for tourists. Due to the harsh weather, the local tours… continue reading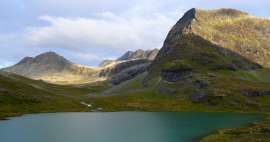 Thanks!
Have you been there? Write a review of this place
Already rated by 1 traveler