View of Nilgri
At the beginning of this stage you have two options. If you set off directly from Kagbeni as most tourists do, you will go along the lower path around fields and you will join to the road practically in Ekle Bhatti. Someone wants to see Kagbeni just from a lookout at the road during the descent from Muktinah and then continues on along it. The views are more panoramic from this path. Horizon is dominated by six thousand high Nilgri.
Path in fields
The walk through the lower path leads along picturesque fields.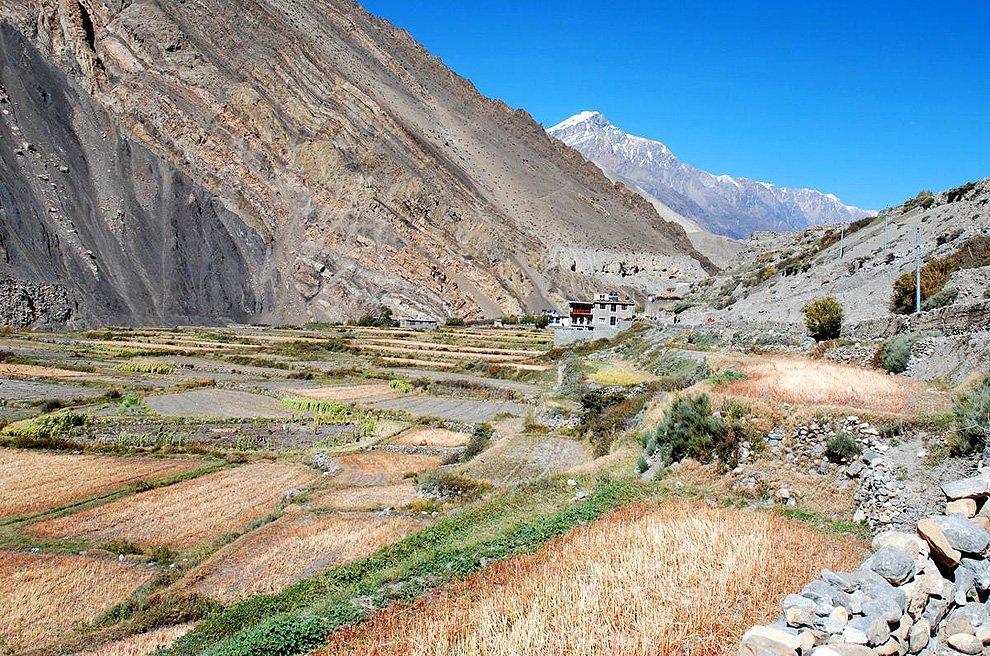 View of the oasis from the upper path
The views are nice and panoramic from the upper path – fields beautifully contrast with the arid landscape of Mustang.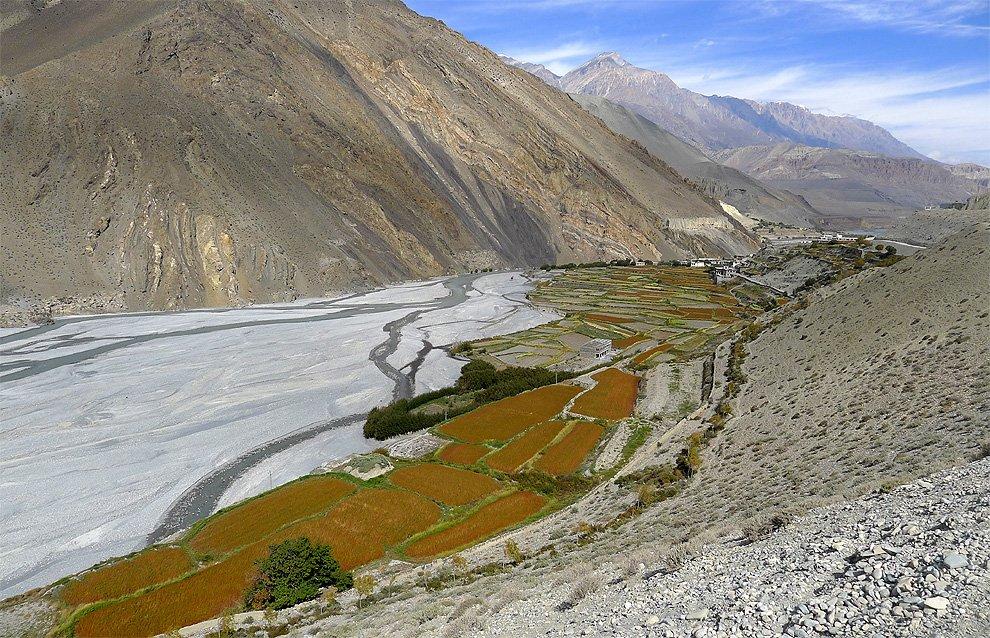 Kali Gandaki river
From the bottom path you can admire the tangled currents of Kali Gandaki. The river flows each year in a wide valley in different place, so it is not possible to build any bridge, however, except for the places where is the river narrowed by natural rocky promontory.
Oasis Kagbeni
After half an hour of walking Kagbeni and its vast oasis slowly begins to lose in the distance. From there, you can clearly see both ways – the upper and lower.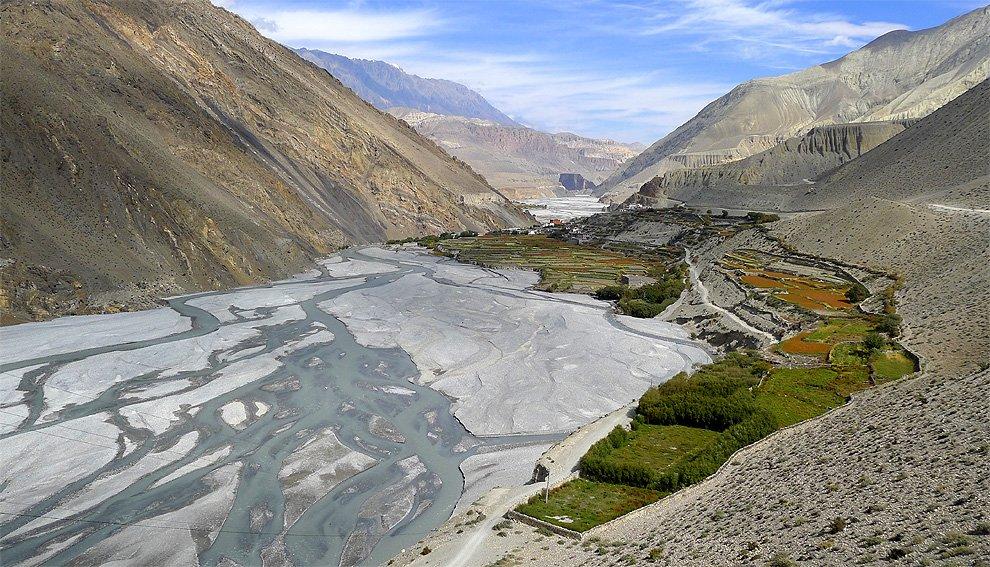 Bridge to Dangarjong
Close behind Ekle Bhatti is one hundred meters long suspension bridge. If you have more time, you can go along it to the village Dangarjong or even higher and see the valley of Kali Gandagi from the other side.