At the southwestern end of the Bohemian Paradise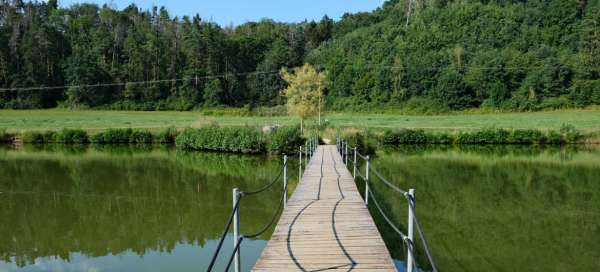 At the southwestern end of the Bohemian Paradise, which is less visited than its more famous parts, you will find the interesting lookout tower Čížovka. From there you can go for a walk to, for example, the Suhrovický rybníky and thus extend the trip to the lookout tower.
View of the Čížovka observation tower
Right next to the Čížovka lookout, we will join the blue tourist route towards Drhleny, next to which are Suhrovické rybníky. We'll still be able to see the lookout tower for a while if we turn around.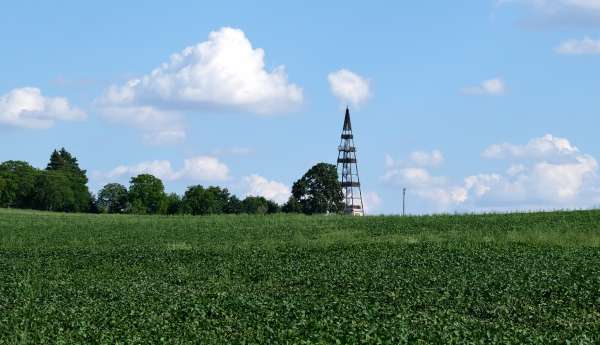 Recreational facilities along the way
The path leads past the Drhleny recreation center in the area of which you can have refreshments at the restaurant on Na Výsluní. Along the way, we will also pass a number of holiday homes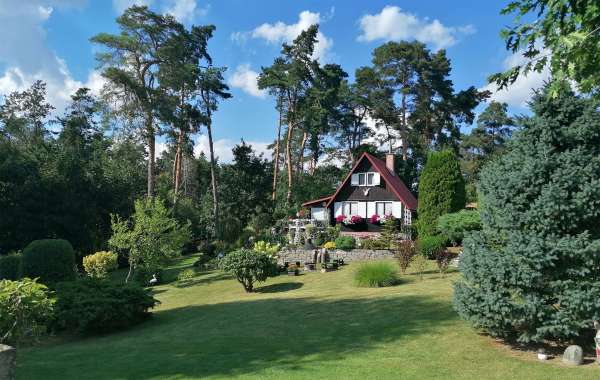 A walk around the ponds
After about 1.6 km of walking, we reach the center of Drhlen. The blue hiking trail ends here. Now we will follow the yellow path to the ponds. There are 5 of them in total – 2 big and three tiny. There are several bridges and wooden sculptures, so it's worth going all the way around here.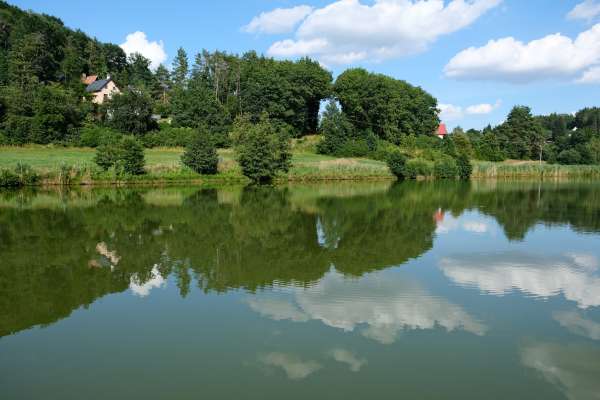 The longest bridge
The longest bridge goes over the biggest pond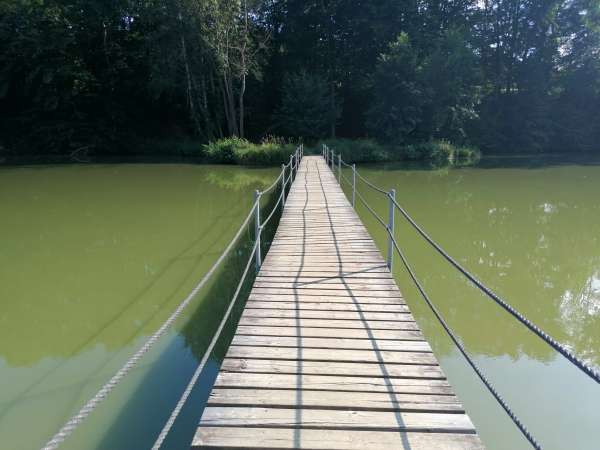 Wooden sculptures at Suhrovické ponds
Among the most famous sculptures around the pond are the statue of the water fairy and the waterman
Wooden piers
At the westernmost of the ponds, you will find six wooden piers where you can relax pleasantly.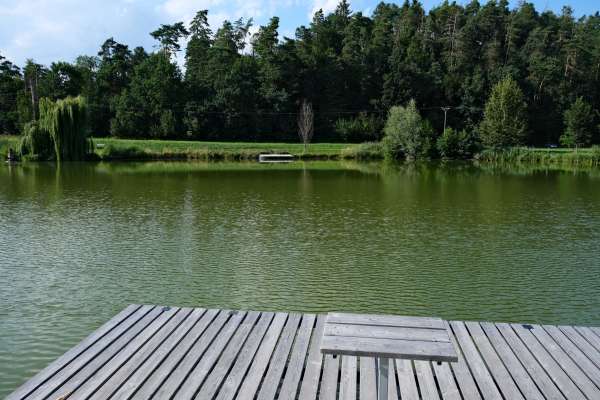 Picturesque landscape around the ponds
The ponds are located in a relatively wide valley surrounded by wooded ridges. The landscape here is picturesque.
Waterman statue
You will find the waterman statue on the north side of the westernmost of the ponds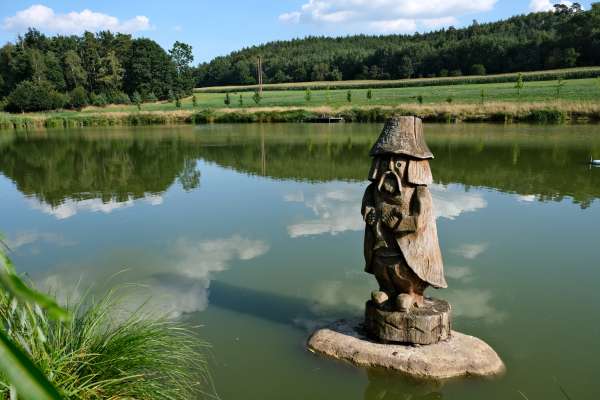 Islet
We slowly make our way back to the large bridge that leads across the picturesque islet. If you want to extend this hike further, continue along the yellow hiking path around Drhlenské pond in the direction of Nová Ves.
An interesting option for accommodation in the vicinity is Villa Čapek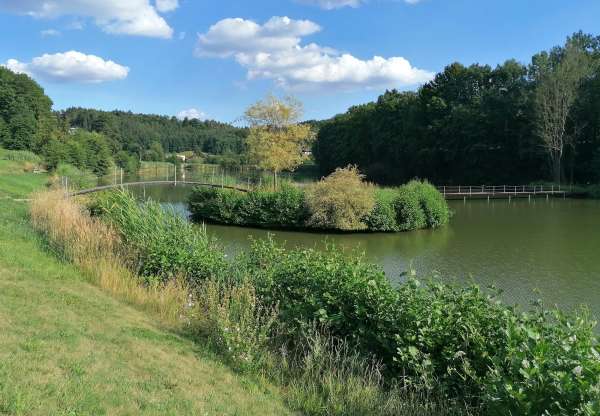 Applaud the author of the article!
Articles nearby
Thanks!
Have you been there? Write a review of this place
Already rated by 1 traveler