Moravian Sahara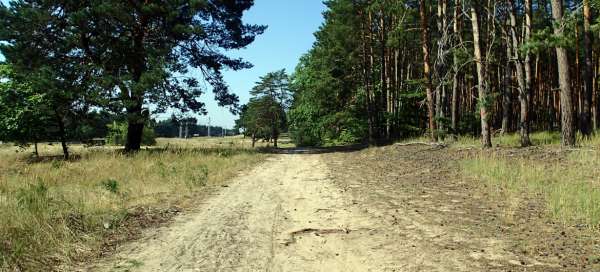 The Váté písky National Natural Monument is a forest-free sand located in a narrow area along the railway line from Hodonín to Uherské Hradiště between the Rohatec and Moravský Písek stations. This unique space in the Czech Republic hosts rare plants and animals adapted to extreme conditions – drought and heat, as well as a lack of nutrients on the quicksand. This area of 74 ha has been protected since 25 October 1990
European important locality
The natural locality Váté písky is included among the sites of European importance. This semi-desert-like environment forms a narrow, forest-free strip running along the railway line.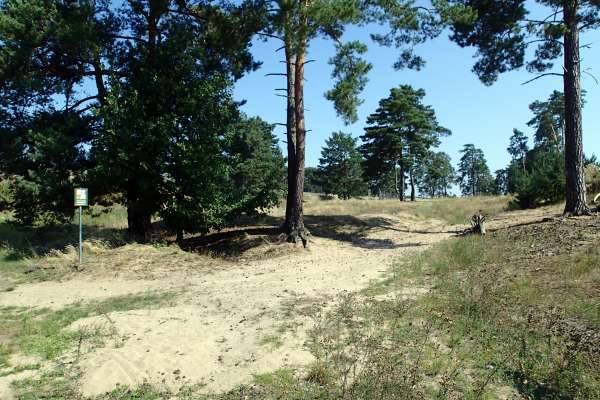 Rare sand dunes
In the Czech Republic, sand dunes are rarely found. At this point, these are the remains of the last ice age, when the forest-free landscape was exposed to strong winds, which blew sand from the river terraces of the nearby Morava River. In the area there is a completely unique example of gerbil communities with a specific composition of plant and animal species, which is also the main reason for protection.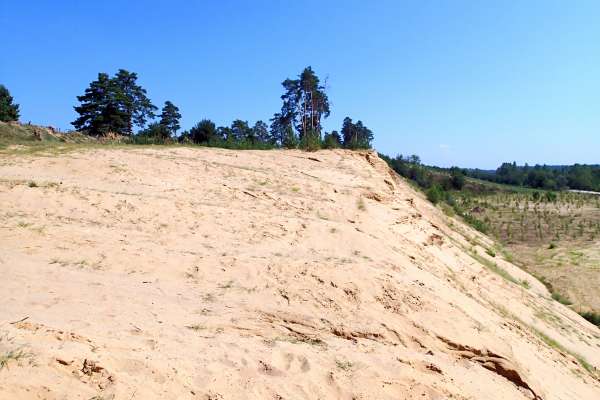 Extreme conditions
The local soil is poor in nutrients and humus and therefore the local conditions for plants and animals are very demanding. There are high temperature fluctuations – the sun heats the silica grains of sand, so the surface heats up to a high temperature, but under the surface it is cold. Rainwater disappears from the surface very quickly – it either seeps into the interior or evaporates.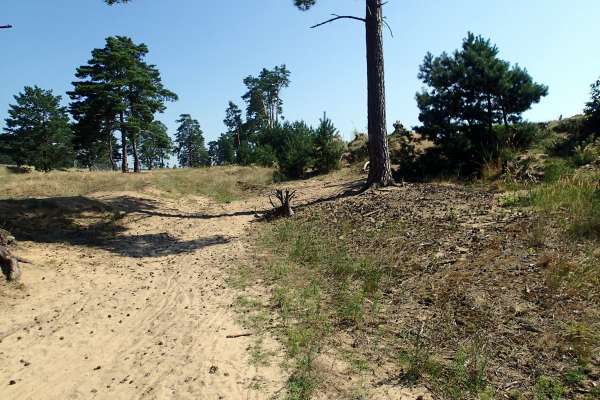 Plants that can handle these conditions
The local plants had to adapt to extreme conditions. For example, grasses have a massive root system, other perennial plants have narrow hairy leaves that limit water evaporation, or some plants concentrate leaves in ground rosettes that capture water. The local fauna is similarly unique.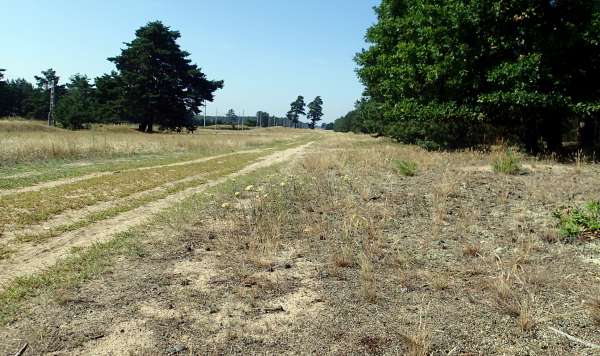 Powerful layers of sand
There are layers of sand 10 to 30 meters thick, which can be seen well in the nearby sandpit. The sand pit resembles a desert and reaches as far as the Morava River, which has the only unregulated section of its course and forms interesting meanders.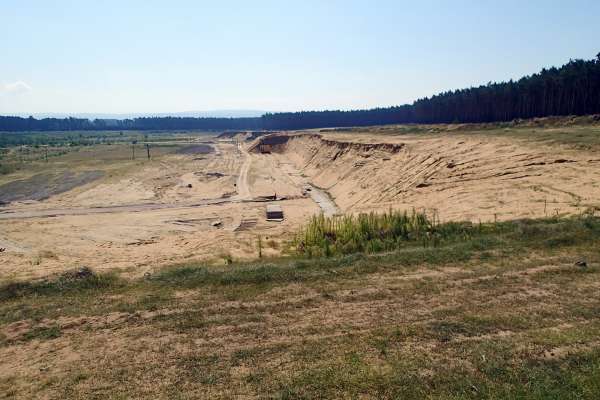 Hiking trails
The protected area is lined with pine trees planted in the late 19th century to protect the surrounding fields from sand dunes. There are several hiking trails and a nature trail. The best access to this national natural monument is from the railway station "Bznec-Přívoz", which also has a parking lot.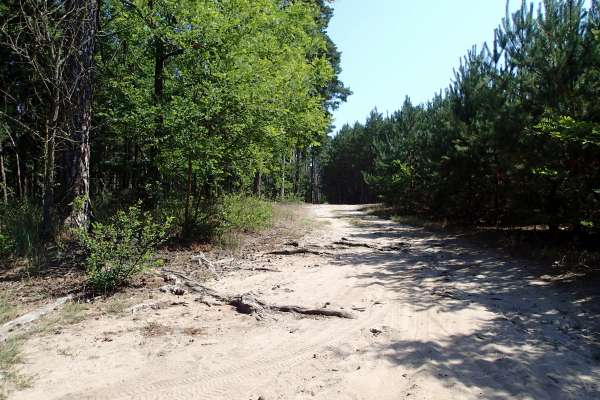 Railway
It is interesting that the NPP Váté písky is actually a very narrow area located on both sides of the railway line in a width of about 60 m and a length of about 5.5 km. This is because the belt along the railway was in the past deliberately kept deforested in order to prevent the spread of fires (which often occurred during the operation of steam locomotives) to the surrounding forest stands. It must not surprise you, therefore, that trains often pass at considerable speeds when exploring the area around you.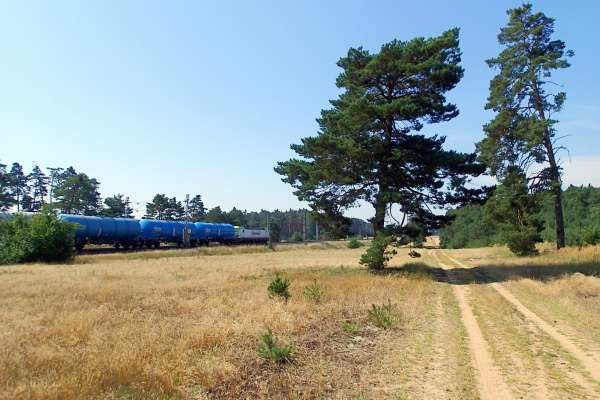 Applaud the author of the article!
Thanks!
Have you been there? Write a review of this place
Already rated by 0 travelers