Winter touch of the ridge of the White Carpathians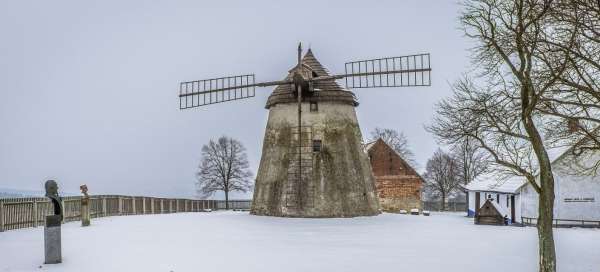 This 14 km long crossing along the border with Slovakia will take us to 584 m above sea level. Depending on the height of the snow, it can be completed on foot, cross-country skiing or snowshoeing. It depends on the weather, but if we are lucky (which was not the case with the described February day), the views from the ridge of the White Carpathians are very nice.
Cones
The village is located in the Horňácko region of Moravian Slovakia. From the train station in the nearby village of Velká nad Veličkou, bus line no. 935 goes here. From the final stop, we climb along the road up to Kuželovské mlýn.
Kuželovský mill
This Dutch-type mill was built in 1842 and has served for more than 100 years. The neighboring residential and farm buildings are a museum of mining and farming at the turn of the 19th and 20th centuries (open from April to October).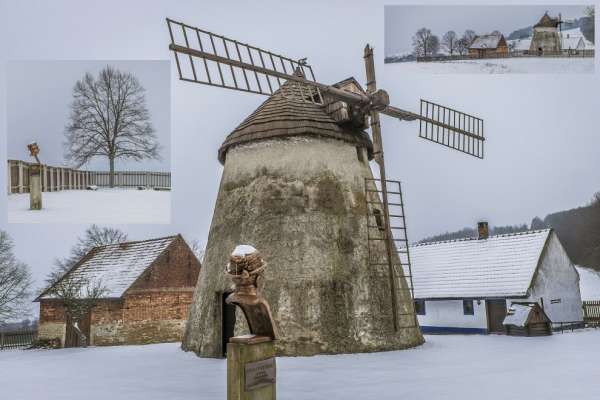 At three stones
We continue along the green marked path to a place called U Tří kamenů, which is located on the border of three territorial units: Slovakia – Hungary, the Kuželov cadastre – the Lichtenstein estate and the Hrubá Vrbka cadastre – the Mágnis estate. In honor of the bandit Martin Polčák (accused of banditery around 1705) and his companions, a gazebo called "Bandit" was built here. Relatively new, there is also a barbecue in the middle of nature.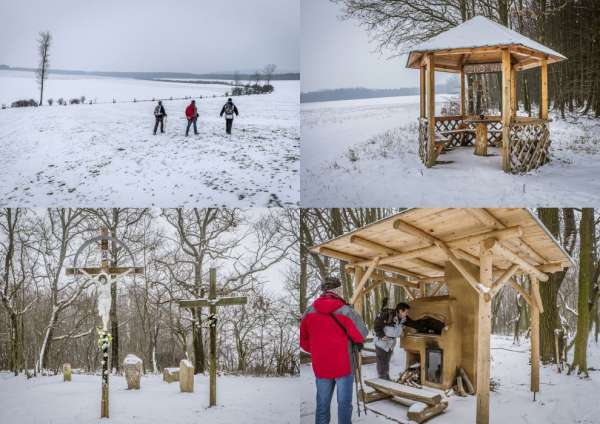 Mare
We climb the red marked path along the state border to the highest point of our path, the top of Kobyla (584 m above sea level). The outlook is not optimal this time, but it is a good motivation to return at another time of year.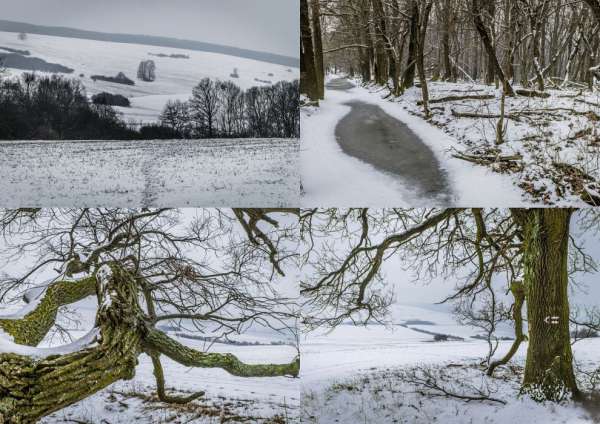 Chertory
From Kobyla, a green tourist sign takes us to the area of the Čertoryje National Nature Reserve (445 m above sea level). It is a very nice place at any time of year full of interesting solitary trees.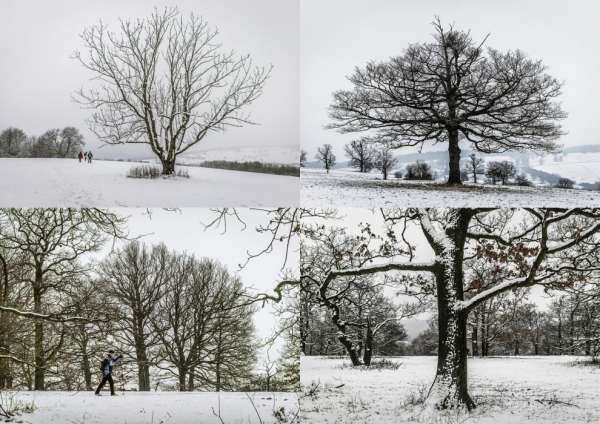 Chertory
We remember our last expedition to these places, which we made in October. The various shapes of the trees are complemented by the colors of autumn. In the spring, orchids bloom here again in the nearby Vojšice meadows.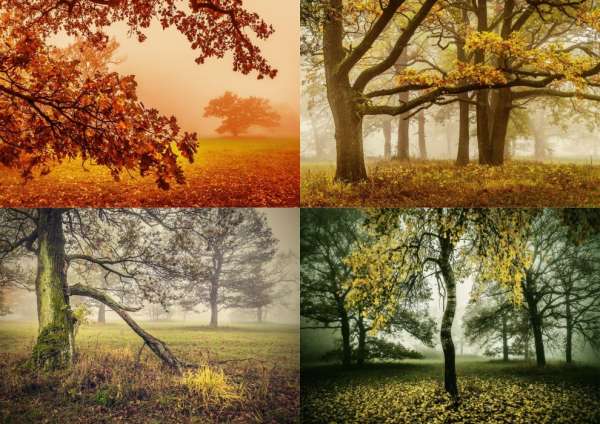 Kněždub
From Čertoryja we descend "along the green" to the Traviska signpost and from there according to the directions to the village of Kněždub, from where there is a bus connection to Strážnice or Veselí nad Moravou. The vine rests above the village to gain strength and provide a new harvest that will bring joy not only to local winemakers…
Applaud the author of the article!
Thanks!
Have you been there? Write a review of this place
Already rated by 2 travelers