Wonderful historical and spa town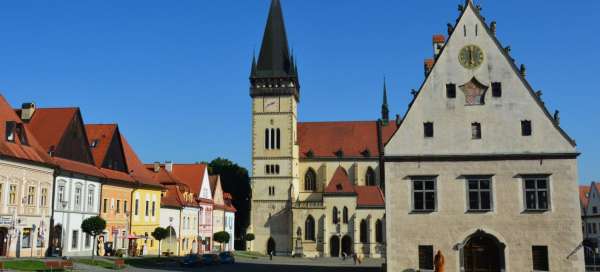 Bardejov is a unique example of a small well-fortified medieval town. In addition to the well-preserved historic center, it is possible to see the city walls and bastions and a small Jewish quarter with a synagogue. Thanks to this, Bardejov has been inscribed on the UNESCO World Heritage List since 2000.
Historic centre
The city center is a large square with the historic town hall and church. The Roman Catholic Church of St. Giles at the northern end of the square is a Gothic sacral building first mentioned in the early 13th century. In addition to admiring the impressive interior with a unique set of eleven Gothic winged altars, it is also possible to climb the church tower, whose wooden arcaded gallery in the past also served as a military observatory. The church was in 2000 by Pope John Paul II. promoted to basilica minor. In addition to historical monuments, the local spa is also visited. Bardejovské Kúpele is a part of town located 5 km from the town of Bardejov. In the middle of the spa in the park there are six springs of mineral waters. The spa meets the requirements for a balneological and climatic spa.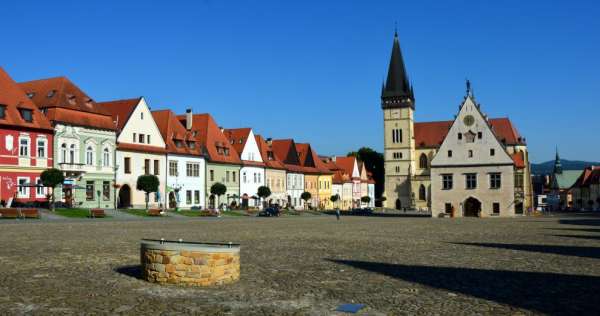 Fortified medieval town
The city, first mentioned in 1241, became a free royal city in the 14th century and was a craft center. Bardejov had high and strong walls with bastions, because in the Middle Ages it was a border military fortress on the Hungarian-Polish border. From the 18th century, local healing springs began to be used and the city began to grow further.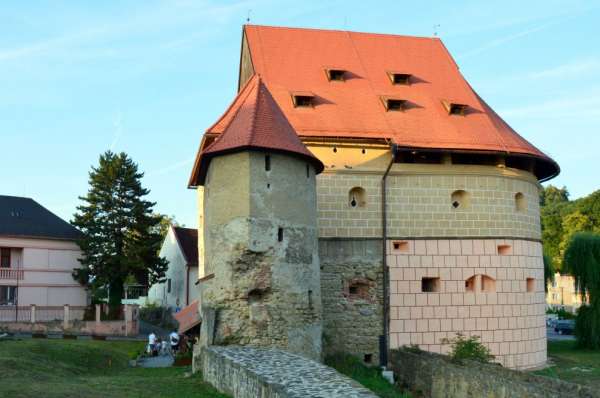 Historic town hall
The Gothic – Renaissance two – storey town hall in the middle of a large square with a church is the oldest Renaissance building in present – day Slovakia. Today, the historic premises of the town hall are used by the Šariš Museum.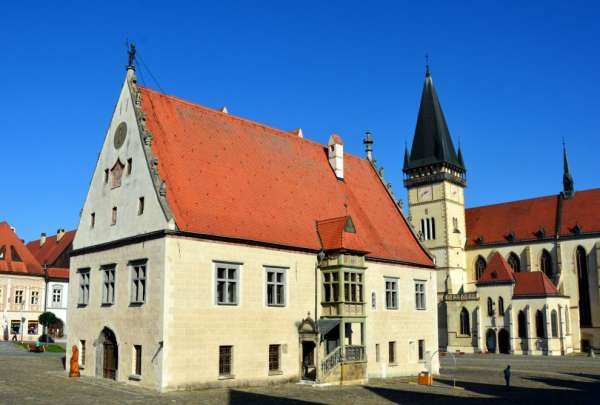 Jewish quarter with a synagogue
The small Jewish quarter with well-preserved houses and a synagogue from 1836 has been converted into a Holocaust museum. During the war, 3,700 people were abducted from Bardejov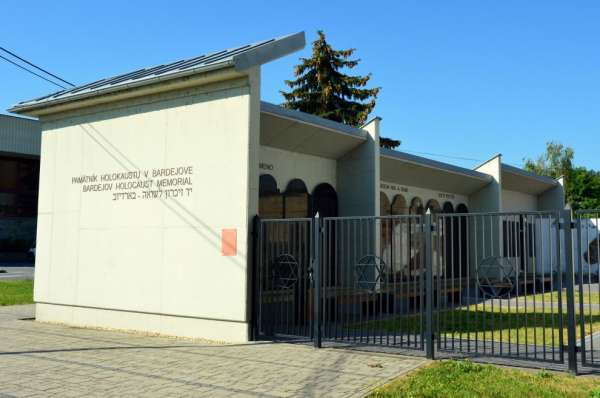 Applaud the author of the article!
Thanks!
Have you been there? Write a review of this place
Already rated by 1 traveler