Memorial to the fighting in 1944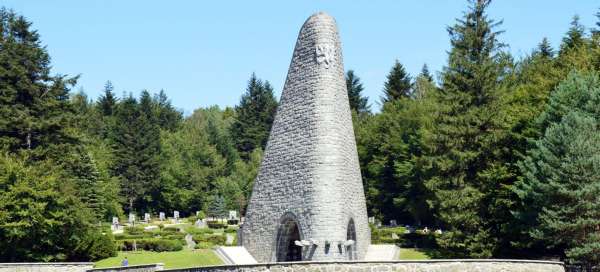 Dukelský pass is a pass in the northern part of the Laborecká vrchovina, between Kýčera hill and Porubský sedlo. The Slovak-Polish state border runs through the saddle. It is the lowest and most viable crossing of the border ridge, and therefore in the autumn of 1944 the Red Army and the Czechoslovak Army Corps tried to pass through to Slovakia and help the ongoing uprising.
Monument and cemetery of Czechoslovak soldiers
The area was well fortified by German troops and fiercely defended. The losses of the Soviets and Czechoslovaks were heavy. Approximately 10,500 Soviet soldiers were killed. At the same time, 1,800 members of the 1st Czechoslovak Army Corps were killed, 4,500 were wounded and the corps lost 90% of its commanders. On arrival, on the right side of the road, a large memorial and cemetery of members of the 1st Czechoslovak Army Corps will take over. It was built in 1949. A total of 565 members of the 1st Czechoslovak Army Corps are buried in the military cemetery. 300m higher to the left of the road is a memorial at the place where General Jaroslav Vedral – Sázavský died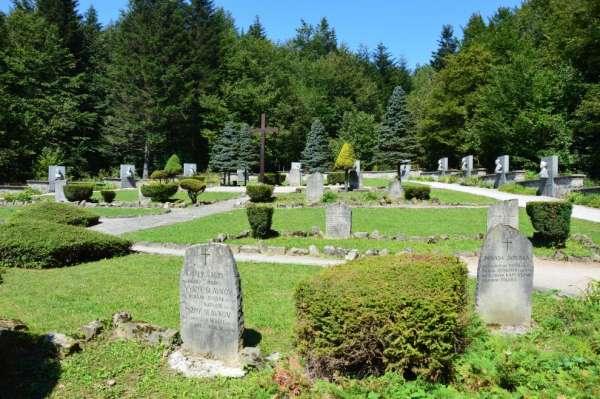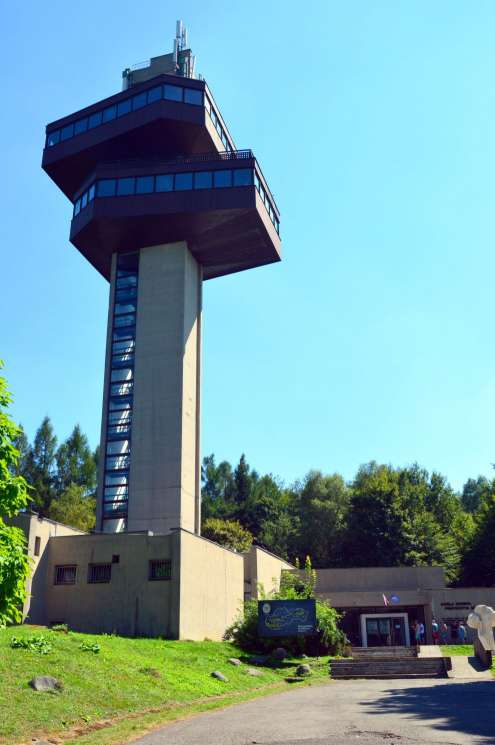 Observation tower with a military historical museum
On the current border. a lookout tower was built in 1974 on the site of the original corps observatory of General Ludvík Svoboda. The lookout tower is 52 meters high and it is possible to look at the then battlefield. An exhibition of historical objects and information about the Carpathian-Dukla operation is installed in the entrance hall. Historical military equipment is located in many places in the area and it is possible to visit the preserved bunkers. There is an extensive museum of military technology in Svidník and there are a number of war cemeteries in the area.
Applaud the author of the article!
Thanks!
Have you been there? Write a review of this place
Already rated by 1 traveler