Wooden temple and old jewish cemetery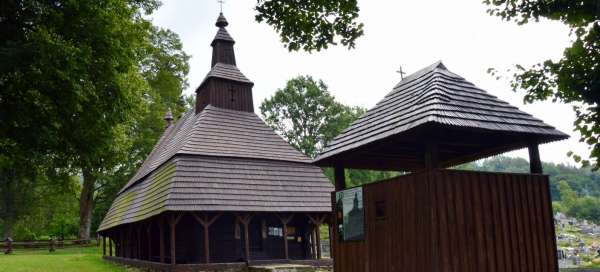 The small village in Poloniny boasts a wooden Greek Catholic church of St. Michael the Archangel and an old Jewish cemetery. From the adjacent village Runina it is possible to take nice hikes along the Poloniny National Park.
Wooden greek catholic temple
The most important monument of the village is the wooden Greek Catholic Church of St. Michael the Archangel, first mentioned in 1680 with an impressive adjacent cemetery of soldiers from the First World War. It is a three-room log building with only one tower. It is interesting that the church was moved to this place from the lower part of the village in 1780.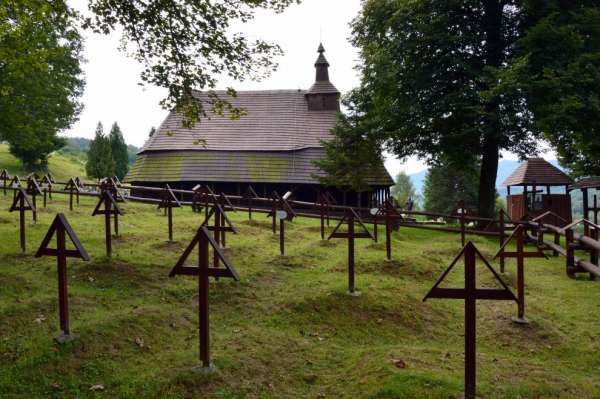 Interior tour
The five-row iconostasis dating from the middle of the 18th century, excels in color and is one of the most beautiful in the Zemplín area. A tour of the interior of the church can be arranged with Mrs. Pelová on the phone +421 910 343 7­70. The unique atmosphere of the night tour can be arranged with Mr. Kireš + 421 904 738 354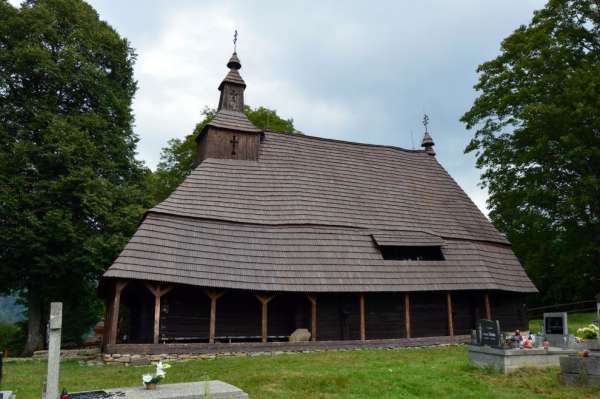 Ruthenian
In the middle of the village there is a memorial to a local native Alexander Duchnovich (Ruthenian Alexander Dukhnovich), who was a Ruthenian national awakener, writer, pedagogue and Greek Catholic priest. He is the author of the words of the Ruthenian anthem and is named after him the Ruthenian Theater in Prešov. It is possible to get acquainted with Ruthenian in the open-air Ruthenian-Slovak dictionary. In addition to words typical of this region, it is also possible to read some Ruthenian sayings.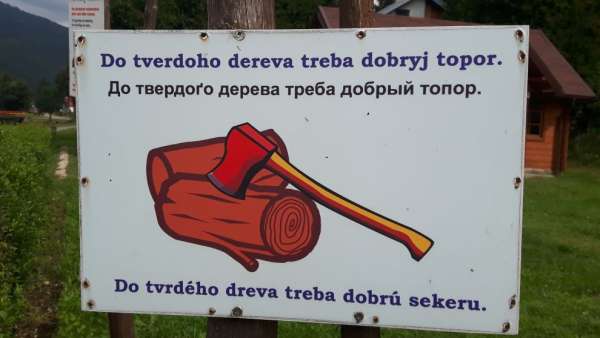 Old Jewish Cemetery
To the east of the new Greek Catholic Church of St. Peter Paul is an old Jewish cemetery with a stone fence, in which 60 tombstones have been preserved, partly richly decorated. The cemetery, together with the remains of the prayer house, was entered on the list of national cultural monuments of Slovakia. At the beginning of the war, 60 people of Jewish origin lived in the village. In March 1944, they were all taken to concentration camps in Germany, where they perished. Only one woman survived the hardships of the Holocaust and moved to Sweden after the war.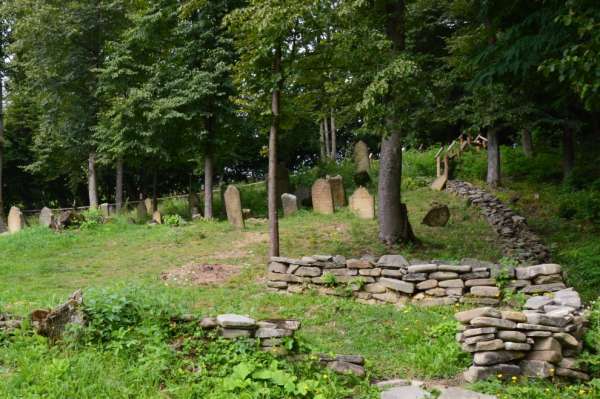 Applaud the author of the article!
Part of gigalist
Giga List:
The most beautiful wooden churches in Slovakia
A monumental work of folk architecture are wooden churches, unfortunately only rarely preserved in their original place. They are… continue reading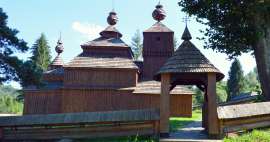 Thanks!
Have you been there? Write a review of this place
Already rated by 1 traveler