Ascent to small Gibraltar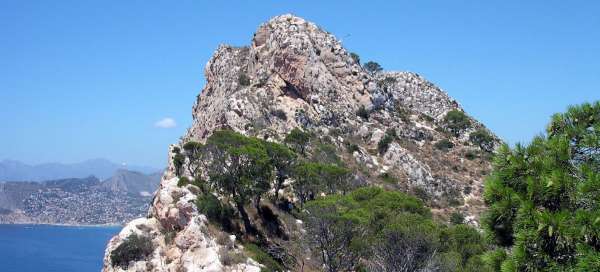 Right next to the town of Calp on the Costa Blanca you will find the unique limestone rock Penyal d'Ifac (332 m above sea level) belonging to the eponymous natural park. It is a small oasis of nature between the surrounding beaches built up by huge hotels. The views from the top and the nature along the way are definitely worth the effort
Distant views of the Penyal d'Ifac
If you drive de Calp from the north along the seaside road you will see the destination of the tour from quite a long distance. After all, the height of over 300 meters is known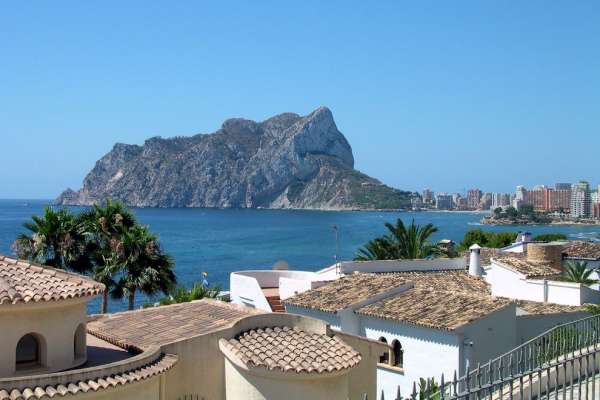 On the edge of the Penyal d'Ifac Natural Park
The starting point of the tour can be a beach more than a kilometer long, unfortunately surrounded by tall hotels. You will leave the building after a while. The road climbs quite sharply and soon the buildings of the administrators of this nature reserve will take place. Admission is free, but you have to go through a spiral gate, probably due to traffic statistics. There is also a well where it is good to soak your head / cap because the whole ascent is in the sun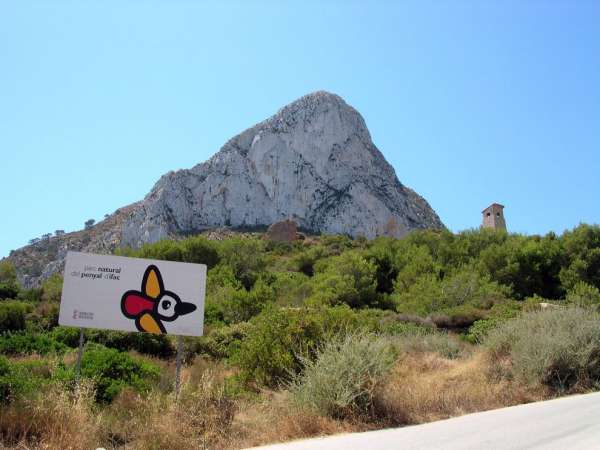 Views of the harbor and the center of Calp
Due to the fact that the path climbs steeply and the surroundings of the rock are otherwise flat, the views are already after a while of climbing. Classic views of the harbor, Calp and the surrounding skyscraper hotels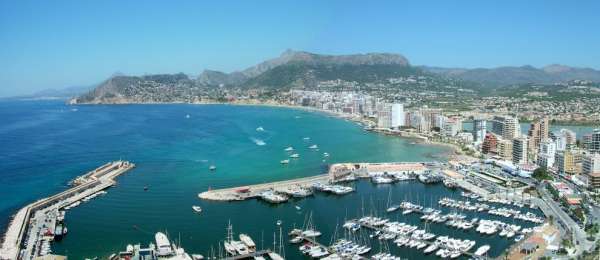 View of the beach in Calp
The main beach, also built hotels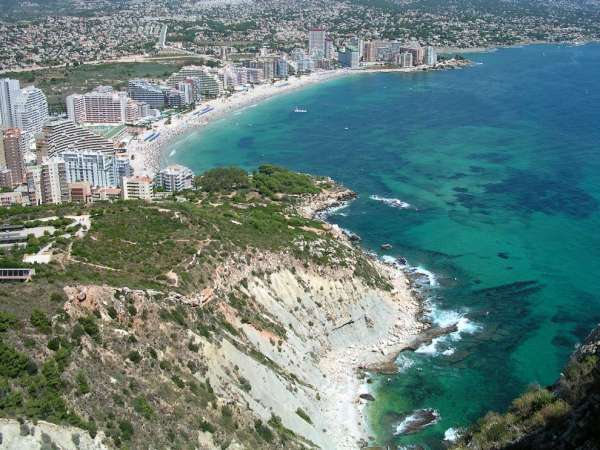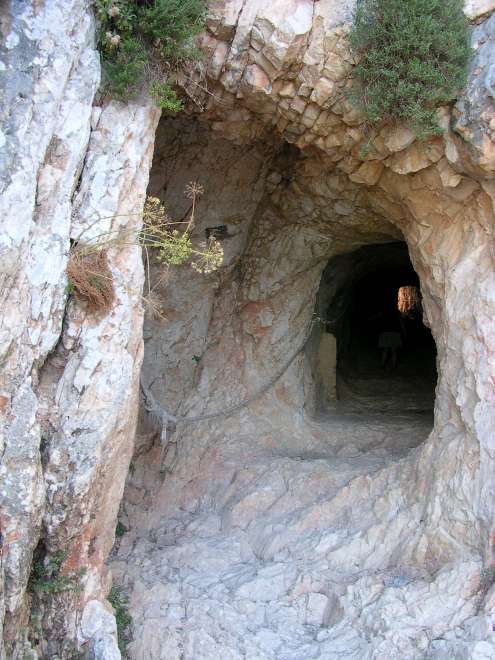 Tunnel through the mountain
Previously, the top of the mountain was accessible only to climbers, but in 1918 they made a small tunnel, which made the rock accessible to tourists. On the other hand, the output is milder. You will ascend after a total of 14 turns of the footpath
The other side of the rock
The tunnel is about 20 meters. After going through it, one gets into a completely different world. If there were no people on the horizon, it would look almost like in the wild. There are a lot of seagulls everywhere, some even two meters from me, they are almost not afraid. The only betrayal is that it's quite slippery here, the limestone is nicely trampled, so be careful!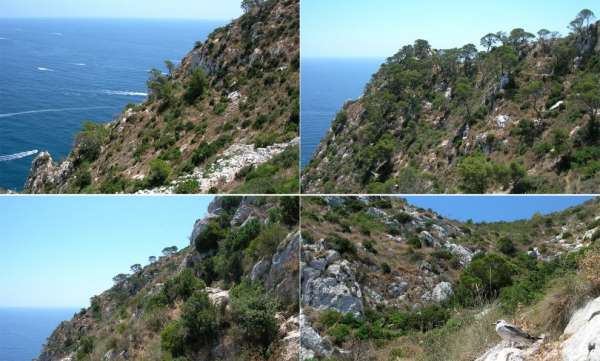 View of the sea and the rocks
After a while you will reach a crossroads. One path leads to the very edge of the rock overlooking the sea. Ideal to put first and put the top at the very end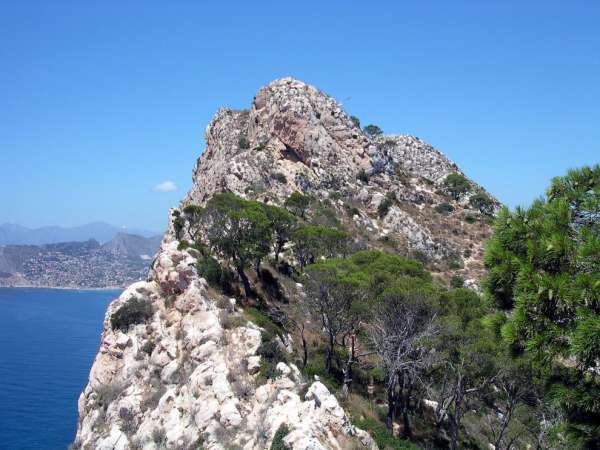 View of the top of the Penyal d'Ifac
Back from the viewpoint the same way at the crossroads and to the steep final ascent to the rock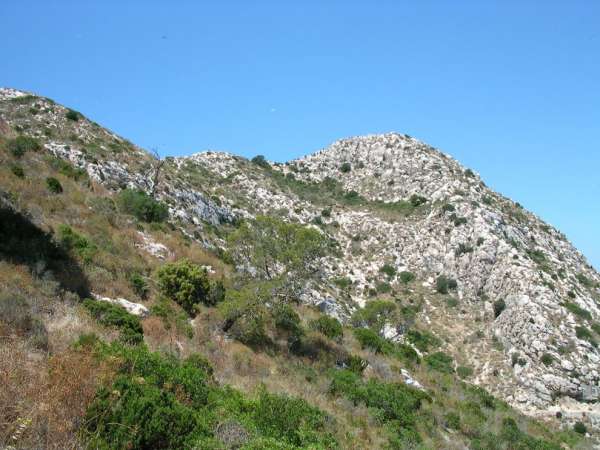 View back to the exit path
The ascent path itself leads under a sharp ridge of rock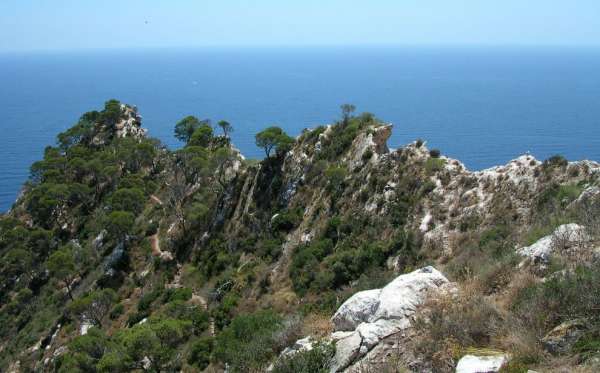 View from the top to the west
Inland is a nice mountain Bernia (1,129 m) with a famous ridge and even further, already in a smaller haze of the Sierra Orcheta. Great tips for those who don't go to Spain just for swimming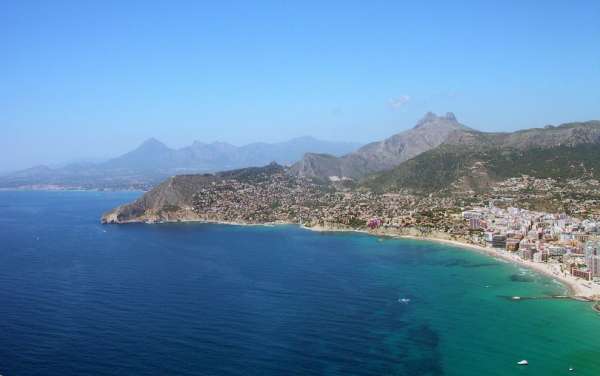 View straight down the harbor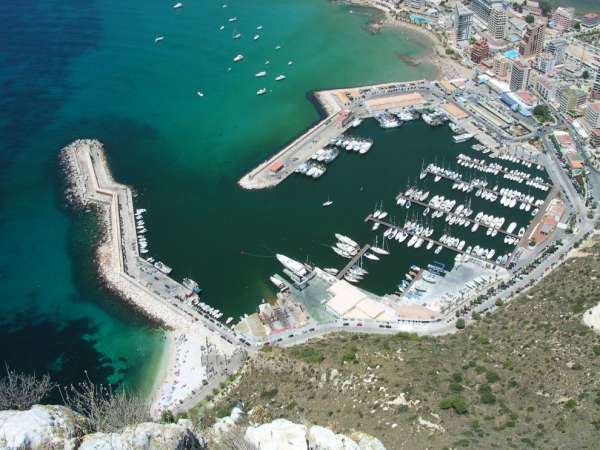 View of a kilometer long beach
The way back is the same, especially don't underestimate the water and the headdress. In summer, people on the verge of collapse are often seen here (it's no wonder when you meet a person in a patent leather, turtleneck and leather jacket :-)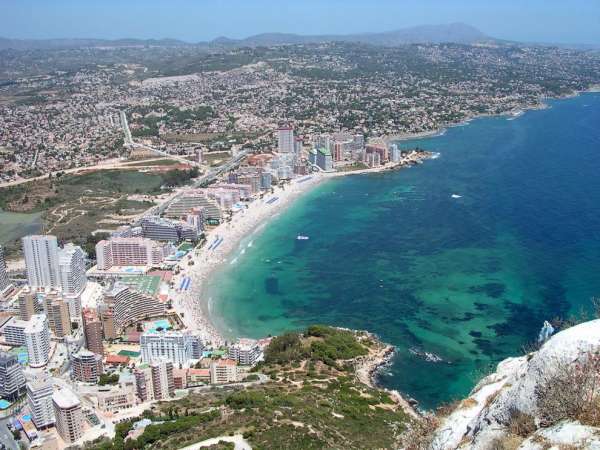 Applaud the author of the article!
Thanks!
Have you been there? Write a review of this place
Already rated by 1 traveler