The most beautiful canyon in Mallorca
Mallorca is not only a bathing destination as one might think at first glance, but also a great destination for hiking thanks to the Tramuntana mountains in the north of the island. You will also find the beautiful Torrente de Pareis canyon. The classic complete canyon crossing begins at a place called Escorca. If, however, you do not want to deal with logistics, it is easier to reach the beach of Sa Calobra, where the gorge empties and go against the direction and when you stop having fun to go back
A short walk from Sa Calobra beach
A lighter version of the trip to the Torrent de Pareis gorge starts at the also famous Sa Calobra beach.
The beginning of the gorge
The gorge is wide at the end, but that will change after a few tens of meters
Beautiful surroundings
Rocks and solitary conifers that is the beauty of the Tramuntana Mountains
A real entrance to the gorge
The sand slowly disappears and you walk on small pebbles. In a moment it will be bigger and bigger stones
Ponds in the gorge
As in any good mountain gorge, you will come across small lakes
Journey through the gorge
If you are here soon you will not even meet an animal here. That morning time is good not only on the gorge, but especially on the beach of Sa Calobra, where the head is on
Half-cave
Thanks to the karst rocks and the action of the water, the surroundings of the gorge are rugged. Here you will find various half-caves and overhangs
Highway through the gorge
In some places, the passage is really walking
The more challenging part of the gorge
The comfortable part of the gorge soon ends and begins climbing and jumping over gravel and climbing boulders. Here, most beach travelers turn around after a while
Gigantic boulders
The path is often blocked by gigantic boulders – I would not want to go here when another one is added from the top
In the gorge
In the places where the gorge opens again, we turn it around and go back
Applaud the author of the article!
Part of itienary
Article:
Trip to Sa Calobra and Torrent de Pareis
If you are in Mallorca and do not want to spend all the time just on the beach, be sure to take a great trip along an interesting… continue reading
Part of gigalist
Giga List:
The most beautiful tours in Mallorca
Mallorca is not only beautiful beaches, but also rugged and diverse mountains, peninsulas and high cliffs. Surprisingly, you will… continue reading
Thanks!
Have you been there? Write a review of this place
Already rated by 2 travelers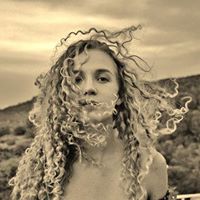 Moc pěkný kaňon, jen tam nechoďte v zimě, je tam moc vody a museli byste plavat... Je to nebezpečné, tak pozor na zimní měsíce :)