A fortress near the Dead Sea

Wrote
3 articles
and follows him / her 2 travelers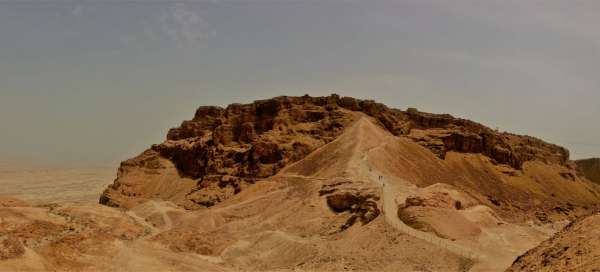 Masada Fort is located high above the surrounding terrain on Table Mountain in the southern part of present-day Israel and offers beautiful views of the Dead Sea and the Maobic Mountains in Jordan. There are three ways to get to Masada Fortress. The easiest way is the cable car that connects the eastern entrance to the top of Masada Fortress. The second "walking" option of the chosen path starts again at the eastern entrance and is called Snake Path, due to its winding shape, and the third "walking" path starts at the western entrance and is called Roman Path.
Trek to Masada Fortress
The ascent to Masada Fortress is probably the most famous trek in all of Israel. The top of Table Mountain can be reached in several ways, two of which are on foot and one by cable car. All methods of ascent are safe, but it is necessary to pay attention to the often extremely hot weather and to equip the ascent with the necessary amount of drinking water. Water can be purchased at the restaurant at the eastern entrance near the cable car and, if necessary, replenished at a chilled drinking fountain at the top of the Masada fortress.
View of the Dead Sea from the fortress of Masada
View of the eastern entrance to the Masada fortress. Below the cable car, you can see a winding path that resembles a snake, and its name Snake path is derived from its shape. In case of very high temperatures, this path may be closed.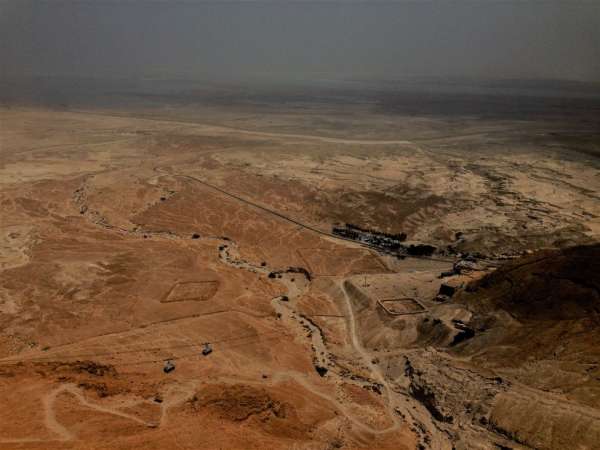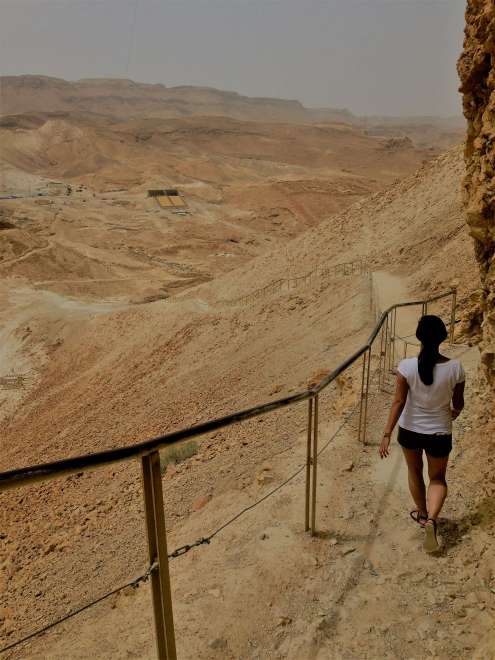 Roman Path
To climb the fortress of Masada, we chose an easier route about 25 minutes long called the Roman Path, because at that time it was in the area of about 45 degrees Celsius.
Cable car
Visitors who did not want to conquer the fortress of Masada on foot had to use the services of the cable car, which was completely stuck and overcrowded in hot weather.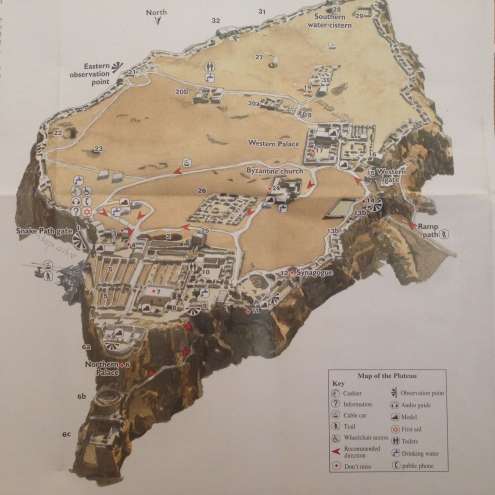 Plan of Masada fortress
Plan describing individual objects in the Masada fortress.
Masada Fortress
Remains of ruins on Table Mountain – Masada Fortress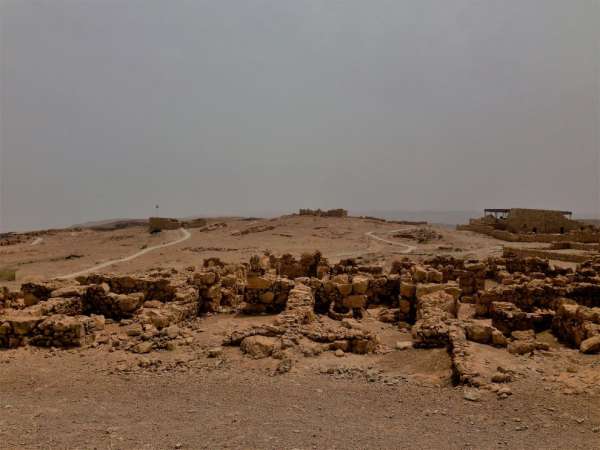 Masada Fortress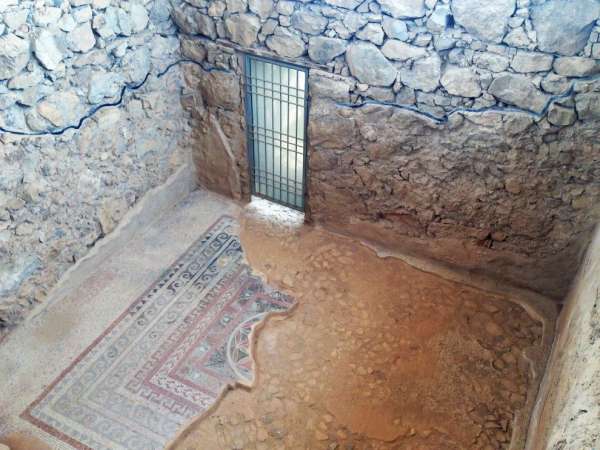 Applaud the author of the article!
Thanks!
Have you been there? Write a review of this place
Already rated by 1 traveler