Ascent to Point Lenana
Ascent to the highest tourist peak in Ke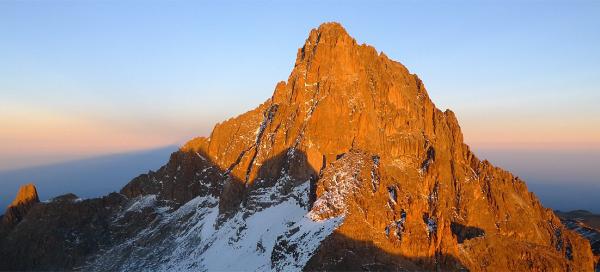 Sunrise on the top of the highest "tourist" peak of Point Lenana (4,985 m asl) is one of the greatest experiences in National Park Mount Kenya. So it is definitely worth to get up early and not miss it. If you've ascended along Chogoria route and slept in Mintos hut, then awaits you 700 altitude meters in the local frosty weather. From the top you can descend in several possible ways. One of the most popular is Sirimon route with perfect outlook camp Shipton.
Sunrise over Mount Kenya
If you set off to the peak of Point Lenana from Mintos Hut, it means that you will get up before three in the morning and awaits you long ascent in the dark and cold. You will appreciate the presence of a guide, because the path is not completely obvious in the darkness. After about three kilometers of walking and 400 altitude meters you will come across a circular path around the top. It is possible and recommended option for those who have enough energy and more time. If you are going to descent then along beautiful path of Sirimon Route, it is ideal to leave here the backpacks and undertake the rest of the ascent without them, because you have to come back anyway. At frozen lake begins the final ascent. Sunrise begins slightly after six o'clock in the morning, so it depends on your speed whether you will see it at the top or near the top. Anyway, surrounding red-lighted landscape is amazing.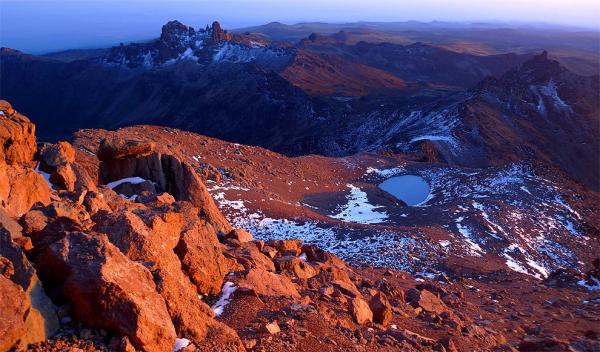 View to Mintos Hut
If you look east, you'll see all the way you went on in the darkness. There are lakes and cliff Temple on the horizon and next to them is Mintos Hut.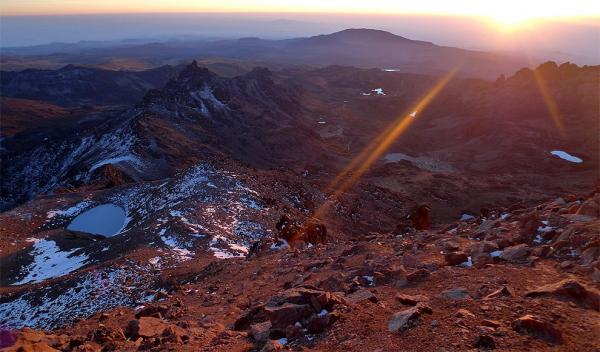 Just before the peak
The last meters are really difficult, because only few people are well-acclimatized and you get from the lowlands to almost five thousand meters above sea level within only two days. Unfortunately, due to this fact lots of tourists end up just before the peak for exhaustion or mountain disease. Keep in mind that there is not the same service as in Kilimanjaro and there is practically nobody who could take you to a safe altitude in case of problems.
The last few meters of the ascent are quite often in the snow and it is necessary to be very careful. Directly against you towers beautiful wall of the second highest mountain in the massif of Nelion (5 198 m asl).
Nelion (5 198 m asl)
The sun slowly rises and light show at Nelion ends. But at least you'll appreciate that you will be warmed a little. But do not spent too much time with admiring on the top, because nice weather is here regularly only until ten o'clock in the morning, so you can enjoy also other views before it dawns.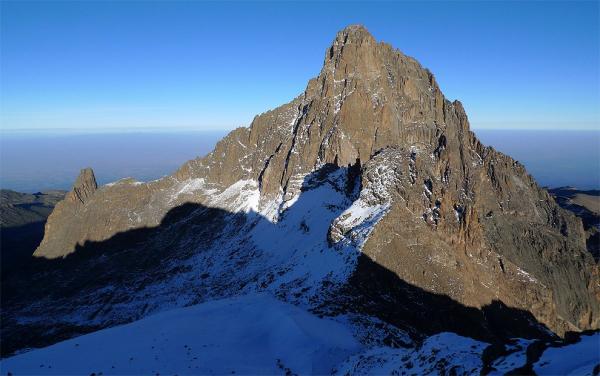 Descent path
After admiring the views awaits you descent path back into the pass for a backpack. Walking in daylight is much easier. From the photo is clearly visible that the path is very well passable, however, except for the last few meters before the top.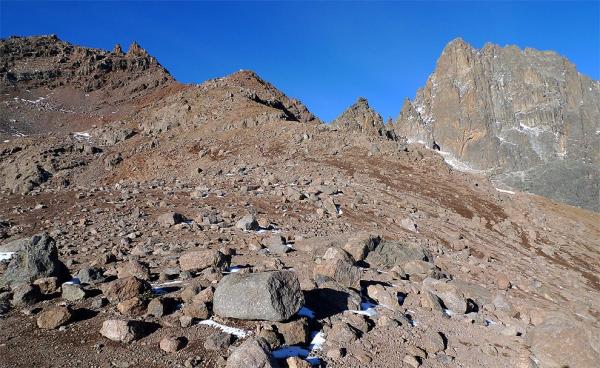 Valley of Sirimon
Right at the beginning of descent there is unpleasant debris slope of two hundred altitude meters to the lake Simba. If you are not afraid and have experience, you can run down relatively quickly. Anyway, this path is significantly worse for the ascent than the one from Mintos hut.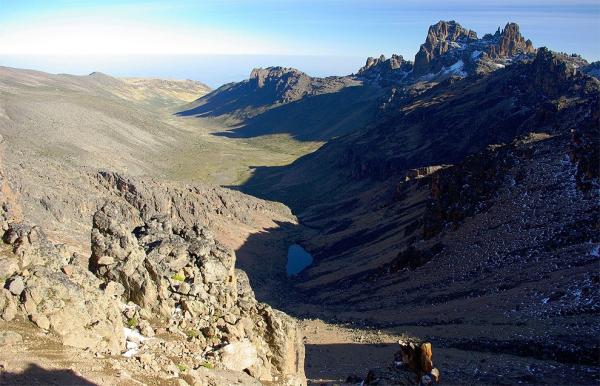 Lobelia
Under the lake Simba begin lobelia groves. You will definitely love these beautiful plants. From there it is only a short walk to the camp Shipton.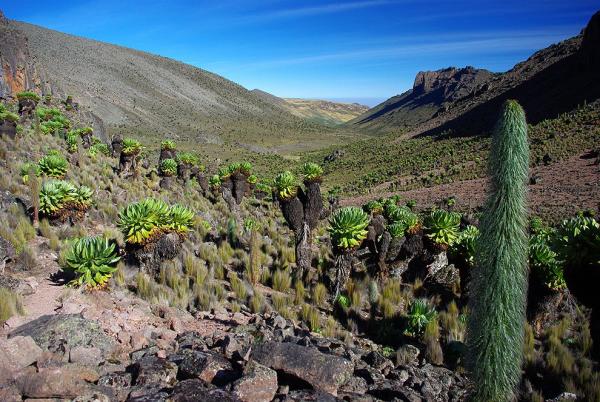 Mount Kenya
From the camp Shipton (4,250 m asl) there are absolutely amazing views of the top part of the massif of Mount Kenya – over everything towers Batian (5,199 m asl). Point Lenana (4,985 m asl), where you stood a moment ago looks like a featureless hill at the far left.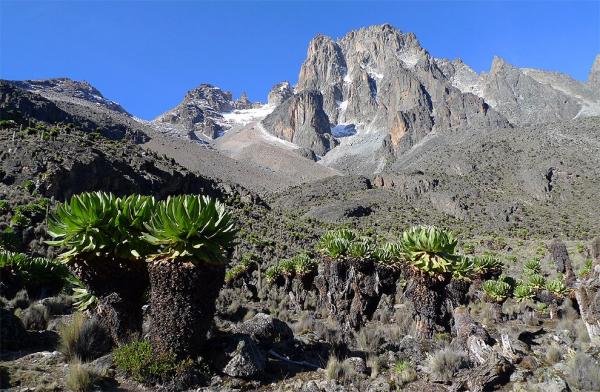 The scenery from the camp Shipton
If you have nice weather, spend a lot of time in camp Shipton and its surroundings. The views from here are absolutely awesome.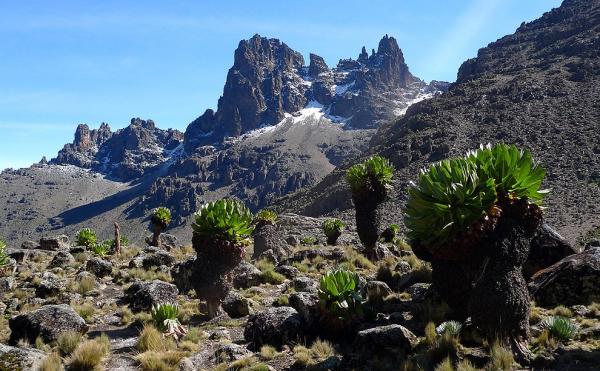 Cape hyrax
Fat Cape hyrax go quite often to camp Shipton to beg something. But if you lure them to make a photo, be careful, because they can easily bite your hand. They are more nimble than they look.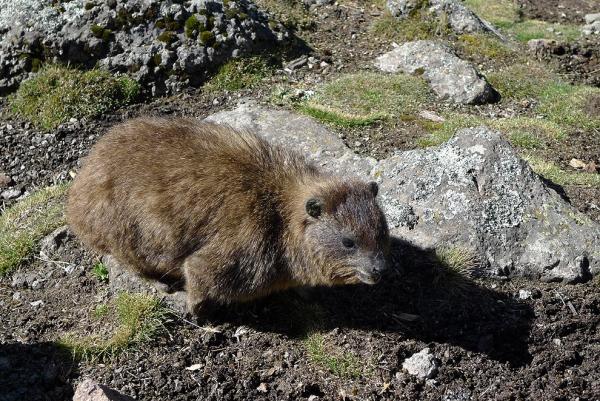 They want there (0)
Be the first, who want to go there!
Have you been there? Contribute a good advice to travelers who want to go to this area or add places to your visited list.
Do you want to go there? There is nothing easier than having to deal with others and go on a trip or get tips on where you want to go.
Activities
Practical information
Part of itienary
Article:
Crossing of Mount Kenya
The crossing of the highest mountain in the country – Mount Kenya is certainly the most interesting and famous trek in Kenya.… continue reading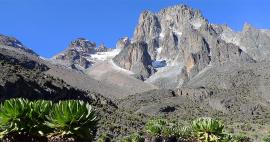 Applaud the author of the article!
Thanks!
Have you been there? Write a review of this place
Already rated by 0 travelers