Beautiful scenic peak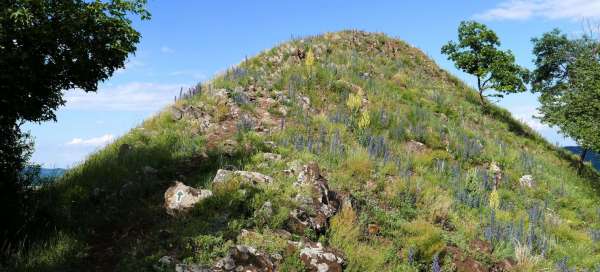 Plešivec (477 m above sea level) is definitely not one of the high peaks of the Bohemian Central Mountains. But it is an amazing view of the entire western part of this mountain range and far south to the region around the river Ohře. The top is bare overgrown with protected plants. The ascent to the hill is possible either from the village Vlastislav or Děkovka
The first view of the highlands
We start in Vlastislav, from where we ascend after the red tourist sign after a while from the valley of the river Modla between the fields to a nice view not only of Milešovka
View of Plešivec
The road only gradually climbs between the fields and in front of you you can see the destination of this short ascent – the Plešivec hill. The hill itself is located in the middle of a fenced field, so there is only one road leading to it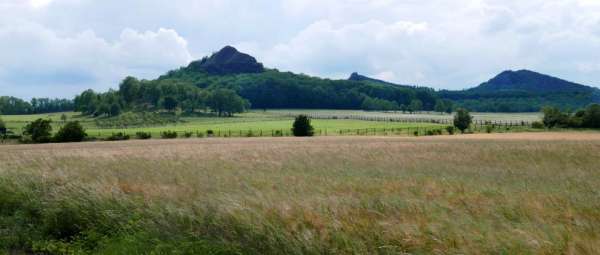 Wide views
You are not even at the top of the hill yet and you already have wide views in all directions. Looking back you can see the narrow and high castle tower Skalka. Further east is another ruin Košťál. To the northwest is the mighty Leipzig Mountain. To the south, the Vršetín hill is half-destroyed by a quarry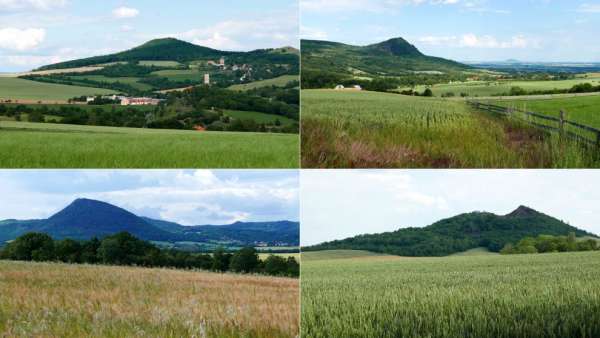 Chrastná bell tower
After a kilometer walk from Vlastislav you will walk to the small settlement Chrástná. Here you can see a small bell tower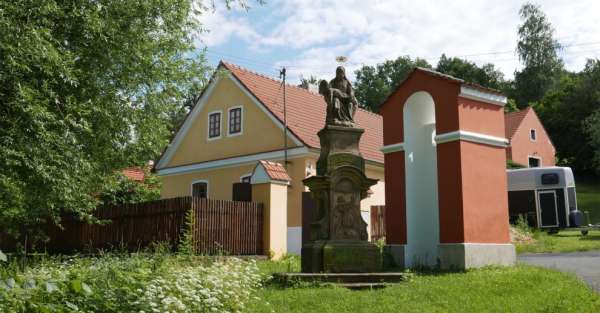 View of Hazmburk
The road continues to climb to a wide saddle between Plešivec and Třešňovka. Sheep graze on the slopes of Třešnovka and is largely enclosed by a fence. From the grassy saddle there is a nice view of Hazmburk
Final ascent to Plešivec
The path disappears into the forest for a while to lead along the field fences. Finally, you get to a place where there is a ladder over the fence with the information that you can only move on the exit path to the top. After a few tens of meters of ascent, you will reach a sunny ridge overgrown with blooming flowers and lots of butterflies and various beetles – beauty!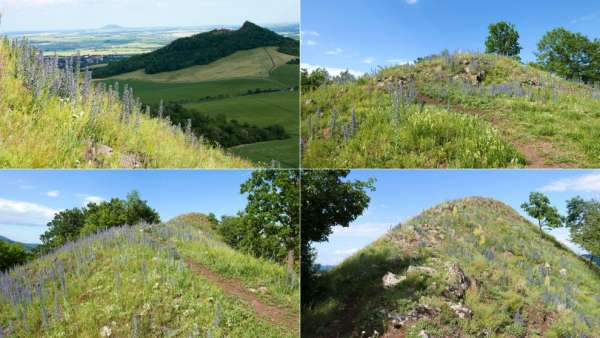 View from Plešivec to Milešovka
The views from Plešivec are really great – this is the direction of Milešovka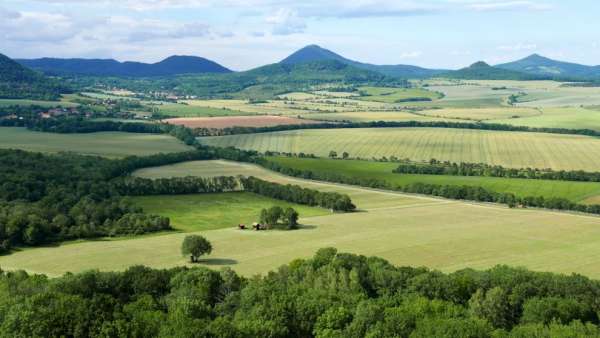 View of Vlastislav from Plešivec
View of Vlastislav, where this tour began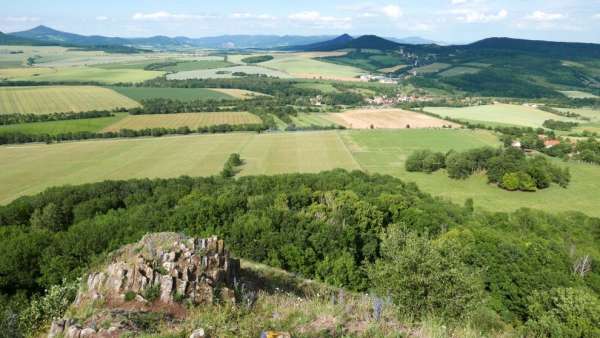 Hazmburk
Hazmburk on the horizon, also a beautiful trip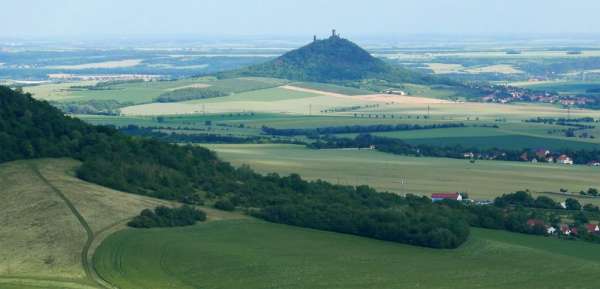 Impressive Linden Mountain
Linden Mountain, almost seven hundred meters high fig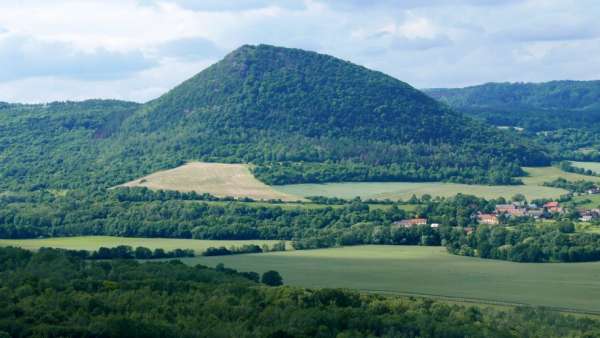 View of the Altar
The ideal continuation of this trip is to go further west towards the ruins of the Oltářík castle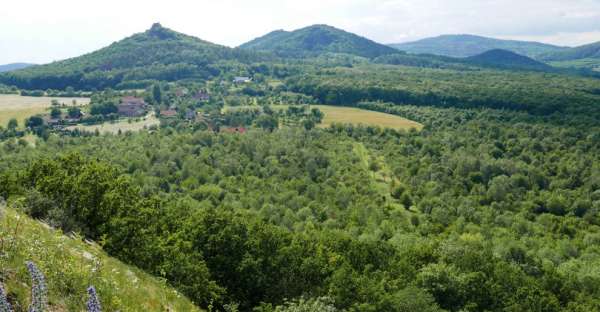 Applaud the author of the article!
Part of itienary
Article:
Hike through Plešivec, Oltářík and Leipzig Mountain
The Bohemian Central Mountains are one of the most beautiful and most photogenic parts of the Czech Republic. This half-day tour… continue reading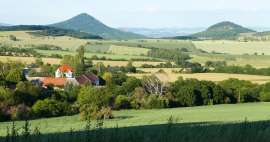 Thanks!
Have you been there? Write a review of this place
Already rated by 1 traveler