Ascent to the ruins with a beautiful view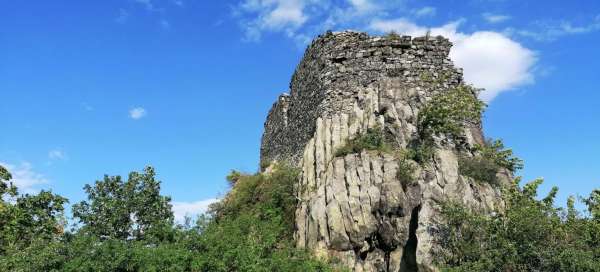 In the Bohemian Central Mountains, it is just teeming with hills with the remains of a castle on top. It is not for nothing that the long-distance hiking trail Golden Trail of the Land of Castles leads here. One of them is Oltářík standing on the hill of the same name (566 m above sea level). You can go to the castle along the red road from Vlastislav around the Plešivec hill or on the other side from Lhota or along the blue road from Dřemčice. Lazier can leave the car by the road and walk less than a kilometer
The road behind Děkovka
If you go to Oltářík along the red tourist route, you can start, for example, in the village of Děkovka. From there you walk along a nice narrow road – ideal for cycling – through the forest in the direction of the Děkovka crossroads (there are also a few parking spaces for those who want to shorten the ascent).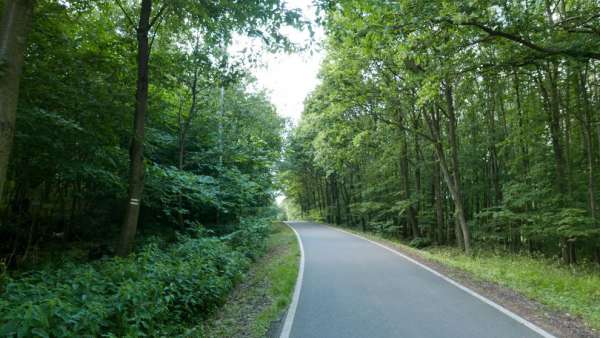 View of the Altar
At the Děkovka crossroads, we leave the road and set off along the blue tourist route in the direction of the castles. It is only about 900 meters from the junction to the top. Along the way you can see the top of the castle above the treetops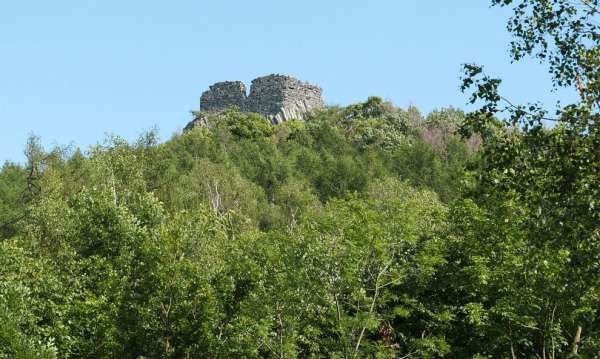 The ascent to the Altar itself
The ascent to the Altar itself is not difficult. From the Děkovka crossroads, only about 100 altitude meters to the top await you. Along the way you will meet two educational boards, where you can read about the castles in the Bohemian Central Mountains, as well as about your own Altarpiece. The path climbs to the top basalt souk, where you will find the rest of the castle gate and a few top walls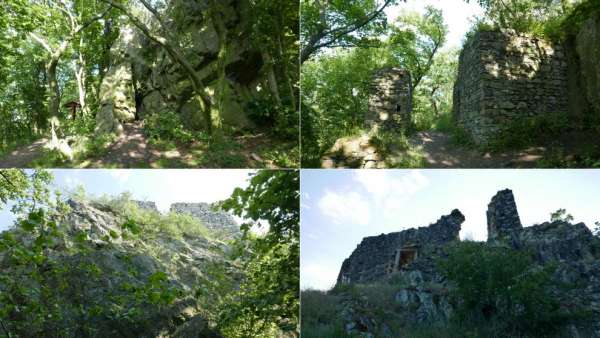 The top of the castle
Only one main tower had to fit on the very top of the hill. The views from here are really great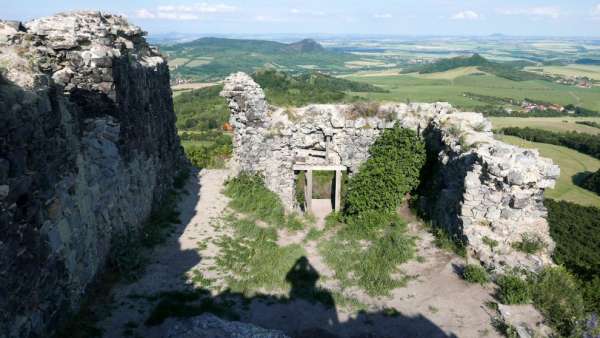 View of Milešovka
The horizon is clearly dominated by the monumental Milešovka, the highest mountain in the Bohemian Central Mountains
View of Hazmburk
The famous Hazmburk Castle rises like a lighthouse from the Ohře river valley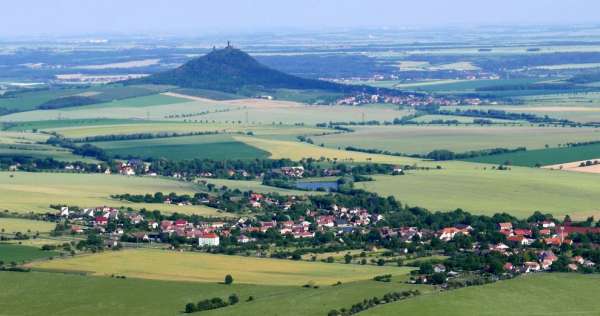 View of Říp
There is also a great view of the Czech national mountain Říp from Oltářík
View of Plešivec
Directly below you is another great lookout hill – Plešivec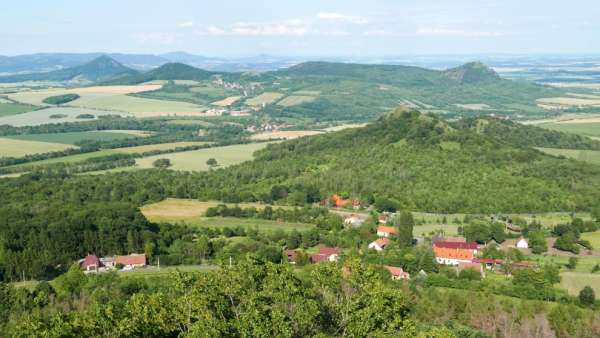 Mila, Rana and Oblik
Far southwest, the beautiful "volcanoes" Milá, Raná and Oblík can be seen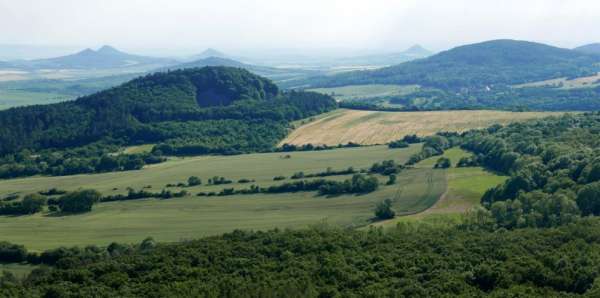 A place behind the castle
Before the way back, it pays to slip through the footpath along the rock to the plot behind the castle, from where there is probably the most famous view of the local ruins.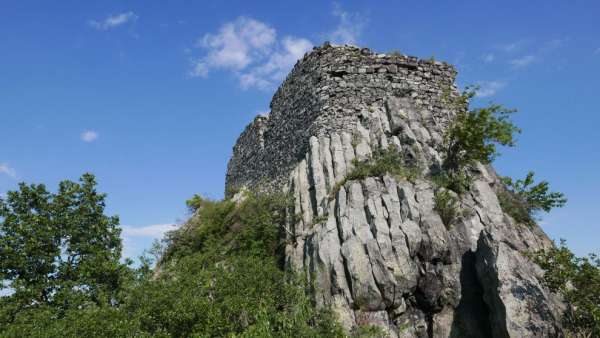 Applaud the author of the article!
Articles nearby
Part of itienary
Article:
Hike through Plešivec, Oltářík and Leipzig Mountain
The Bohemian Central Mountains are one of the most beautiful and most photogenic parts of the Czech Republic. This half-day tour… continue reading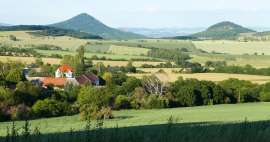 Thanks!
Have you been there? Write a review of this place
Already rated by 1 traveler