Beautiful post-soviet hill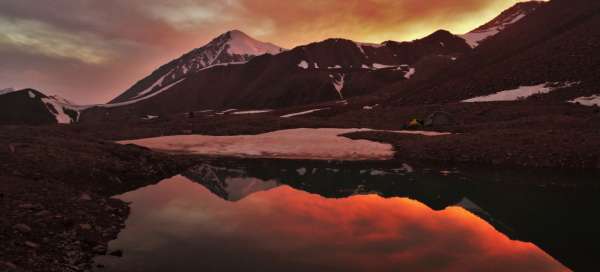 If you are going to Tian Shan south of Almaty, then the Soviet peak is a place you should definitely not miss. Not only for the ascent to the top itself, but also for the trek to it you can choose more variants. The most beautiful variant is without a doubt the valley of the left Talgar.
Route description
The already mentioned trek to Sovětov starts at the Shymbulak resort. It is possible to take a taxi here. From the ski area you can also use the cable car, which will take you to the Talgar pass from which the road leads further east. From this saddle it is necessary to descend again about 800 m to the valley of the Left Talgar, which continues for another two days up to four thousand meters high saddle Turistov. Orientation is not difficult. The road is not marked, but from the beginning to the end it is paved. Only when turning from the valley to Turistov can be a problem.
Left Talgar Valley
The most beautiful on the whole trek are large areas of blooming flowers.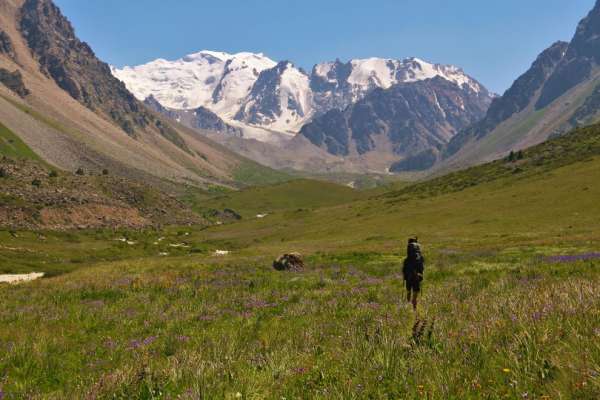 Ascent to Pik Sovětov
From the Turistov saddle, it is only a day's journey to Lake Almatin. It revolves around the Soviet Peak. You can go to it either from Turistov, or bypass it and choose the easiest route from the northwest. This can be done completely touristically. If you decide for the first of the variants, you will need basic climbing equipment, such as cats, hiking ax, rope, etc. And, of course, the appropriate experience.
On the way to the Peak of the Soviets
One of the sections of the more demanding, but all the more interesting route.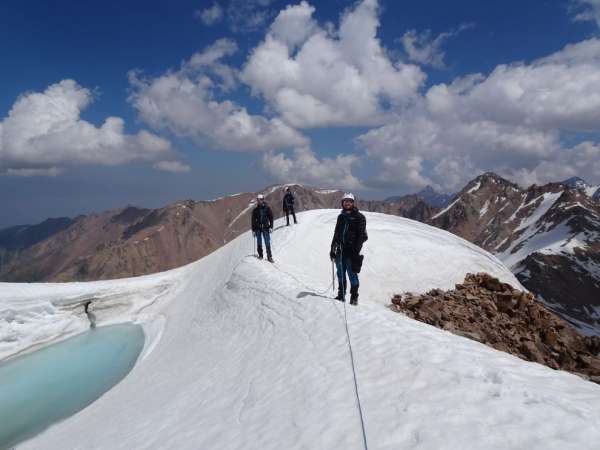 An ideal place to sleep
In the end, I will not forgive one motivational photo. Well, tell me, isn't that beautiful?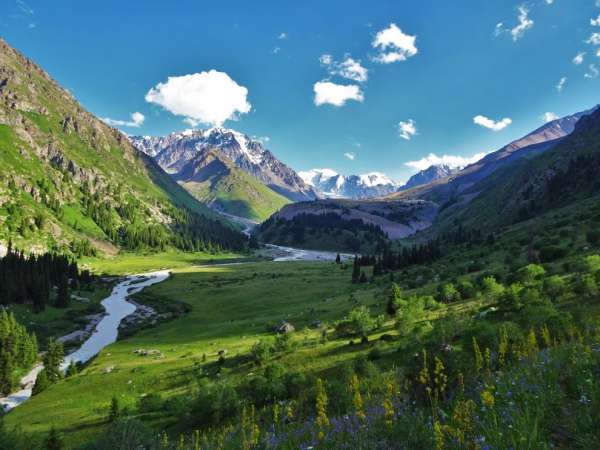 Applaud the author of the article!
Thanks!
Have you been there? Write a review of this place
Already rated by 1 traveler