The most beautiful view of Lake Tahoe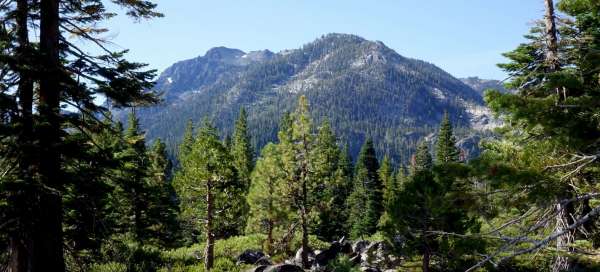 Mount Tallac is a peak in the Sierra Nevada Mountains, in the Eldorado County area, southwest of Lake Tahoe and west of Fallen Leaf Lake. The peak has 2960 m and is very popular with tourists. It has beautiful views of the Sierra Nevada ridge and all the surrounding lakes. The opening jingle of the TV series Bonanza was filmed at the foot of the mountain. Ascent to Mt. Tallac is a more demanding one-day hike.
Glen Alpine Trail
We start the ascent from Fallen Leaf Lake, at an altitude of 1944 m above sea level (here we parked in a reserved parking lot) and climb the Glen Alpine Trail. Around Lily Lake and Glen Alpine Falls, still along Glen Alpine Creek.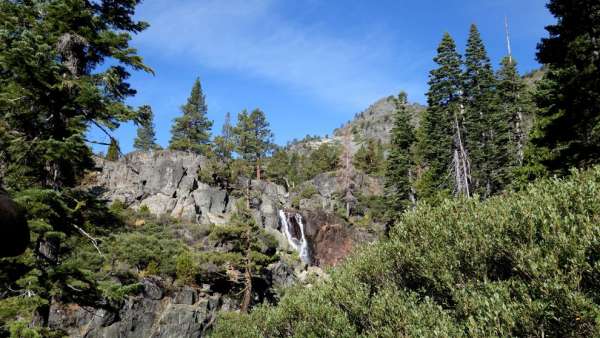 Above the Glen Alpine Creek
We gradually reach higher altitudes, above the Glen Alpine Creek valley.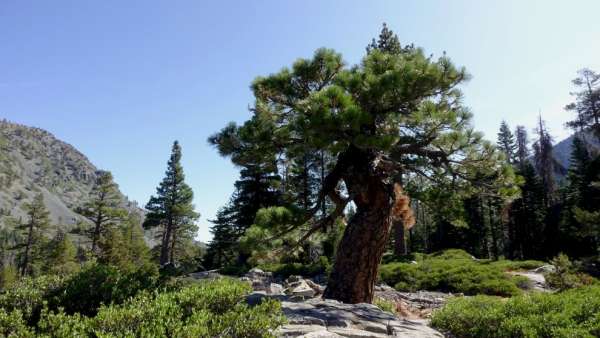 Pacific Crest Trail
After about 1.5 hours, we will connect to the Pacific Crest Trail, the Pacific ridge. The PCT runs from the Mexican border through California and continues on to Oregon and Washington to British Columbia in Canada. It measures 4,286 km and is one of the most challenging treks in the world. We will conquer its 7.5 km section which will lead us to Gilmore Lake.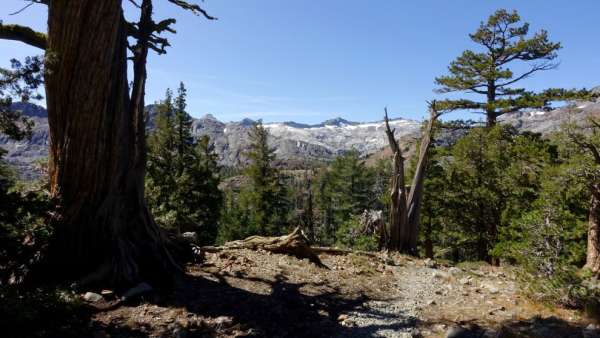 Gilmore Lake
The Pacific Crest Trail takes us to Gilmore Lake.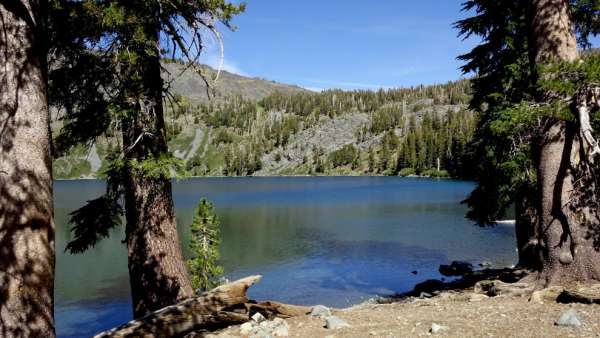 Gilmore Lake
We will take a short break by the lake and then continue along the Mount Tallac Trail.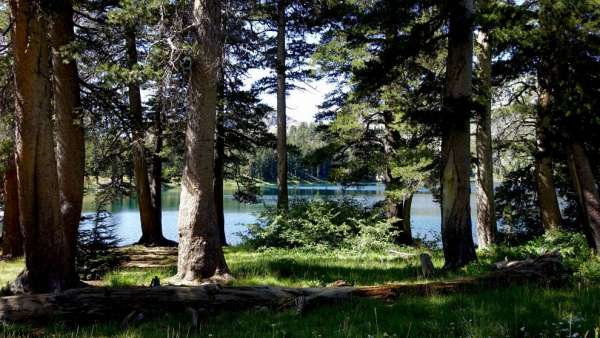 Mount Tallac Trail
We climb over the stand of firs and pines.
Mt. Tallac
After about 4.5 hours we are at the top (2,960 m above sea level). We have a wonderful view of the second deepest lake in the USA, Lake Tahoe.

Mt. Tallac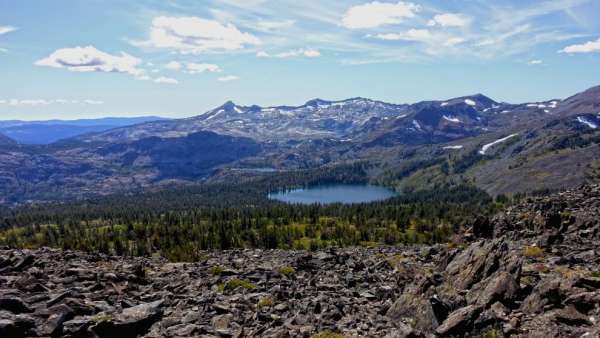 Mt. Tallac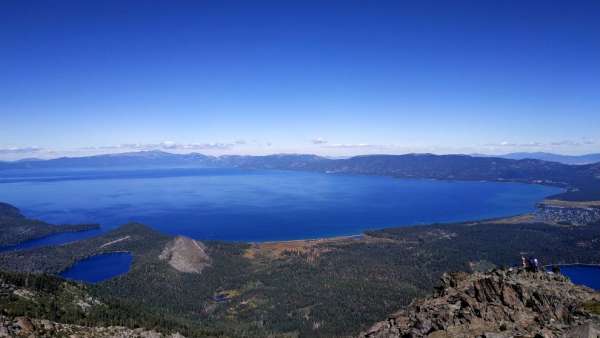 Descent back to Gilmore Lake
We start the descent along the same route to Gilmore Lake and then along the Pacific Crest Trail to Susie Lake.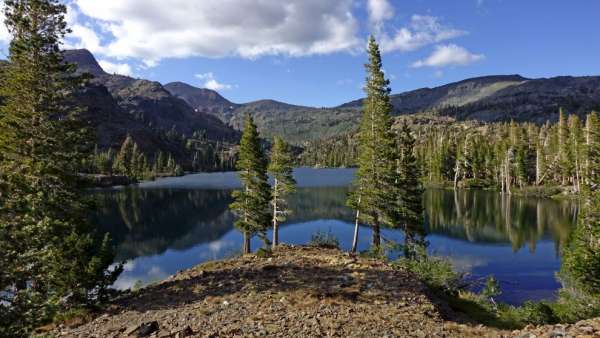 Susie Lake
We bypass the lake and continue on a smaller ascent to Heather Lake.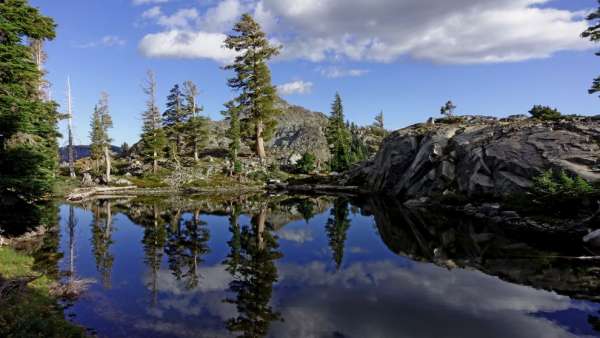 Heather Lake
We will bypass the second lake. The route continues with an ascent to Aloha Lake, but we end here, it is evening, we begin to descend into the valley.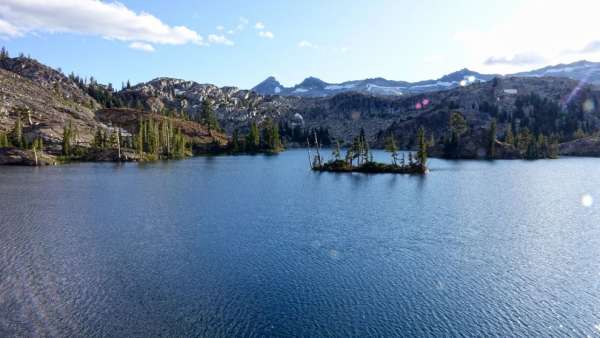 Descent down
Last look at Heather Lake and a quick descent. We get to the car almost in the dark.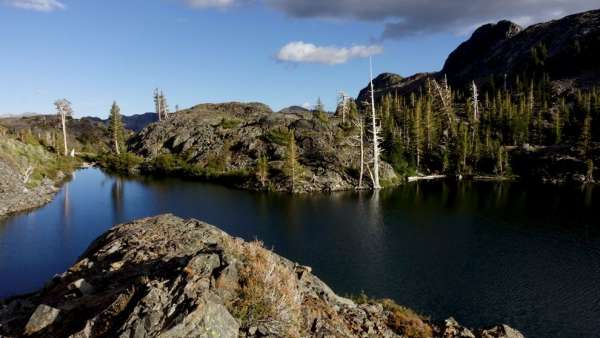 Applaud the author of the article!
Thanks!
Have you been there? Write a review of this place
Already rated by 1 traveler