The most twisted street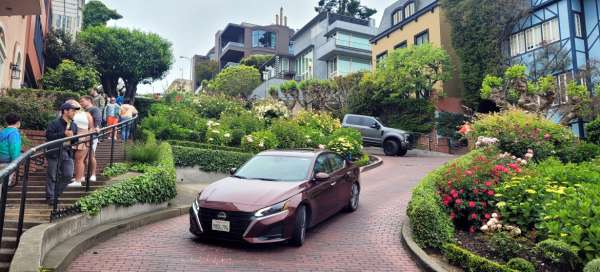 San Francisco is a city with a unique topography. It is built on a hill that rises from the San Francisco Bay, and the streets are consequently crooked and very steep. They had to be built to replicate the hill and to be suitable for horses and carts.
Steep city streets
It creates complications for traffic and makes life difficult for drivers. Despite the traffic complexity, the city's steep streets are part of its uniqueness. They are part of what makes San Francisco such an interesting and unique city. It is considered one of the most beautiful cities in the world and it attracts millions of tourists. Due to the hilly nature, it is possible to find many places in the city from which beautiful views of the entire city and the surrounding area are offered. It has also become an attractive backdrop for a number of films.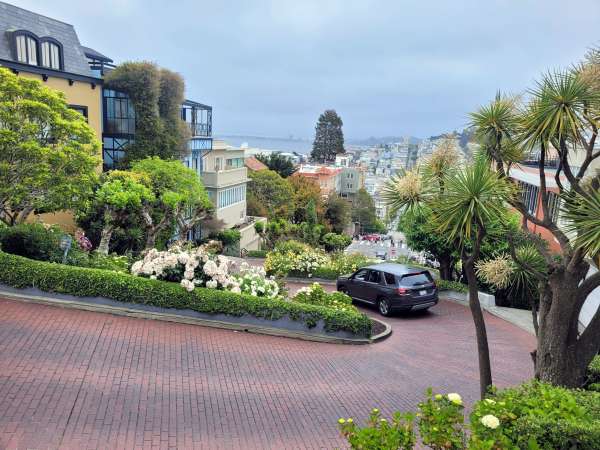 Tourist attraction
All this increases the interest of tourists who crave the biggest attractions. Among them certainly belongs the most famous crooked street, known as "Crooked Street" – Lombard Street. It is presented in guidebooks as the most beautiful and crooked street in the world, and thanks to this, it is visited by about two million tourists every year.
Lombard Street is a street about four kilometers long, crossing the entire center of the city from west to east. But tourists are only interested in the most twisted section, only 200 meters long. On this stretch, the narrow road climbs a steep descent with eight sharp bends.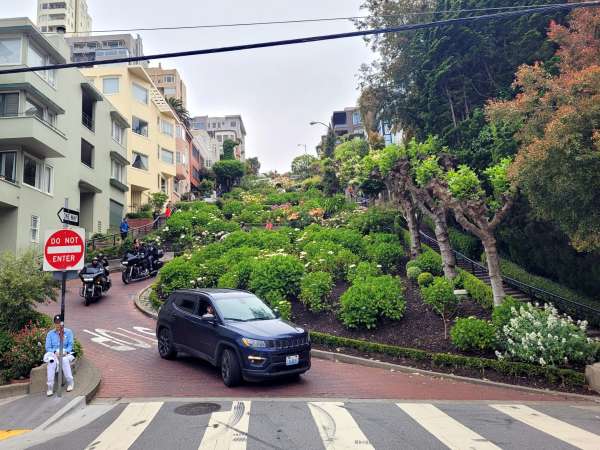 A street full of serpentines
There are stairs and manicured gardens on both sides along the serpentines. All of this together offers plenty of opportunities to take attractive photos and selfies. The street is one way down and at the top there is a queue of tourists in cars eager for the experience of passing through the iconic street. Cars slowly drive away, tourists arrive by bus or local transport, walk up the stairs, take lots of pictures and race for the next attraction. A number of them will use the opportunity to arrive by the iconic old tram (in reality it is not a tram but a cable car), which has a stop directly above the steep section.
Few of the tourists know that the street may be the ugliest, but certainly not the steepest street in the world, and that in San Francisco itself there is another very steep and twisted street – Vermont Street.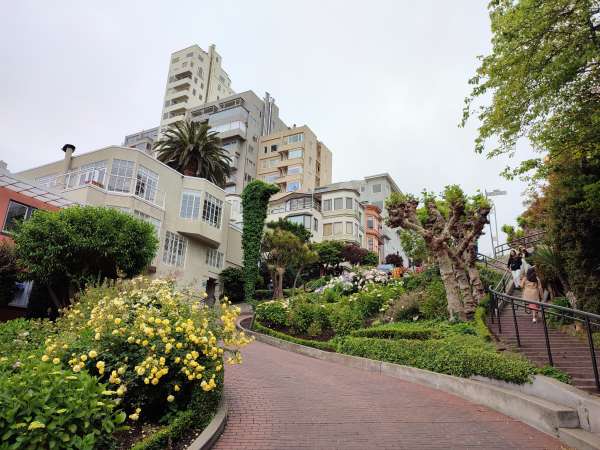 Applaud the author of the article!
Articles nearby
Thanks!
Have you been there? Write a review of this place
Already rated by 0 travelers