Ascent to Cerro Calvario
Outlook of Copacabana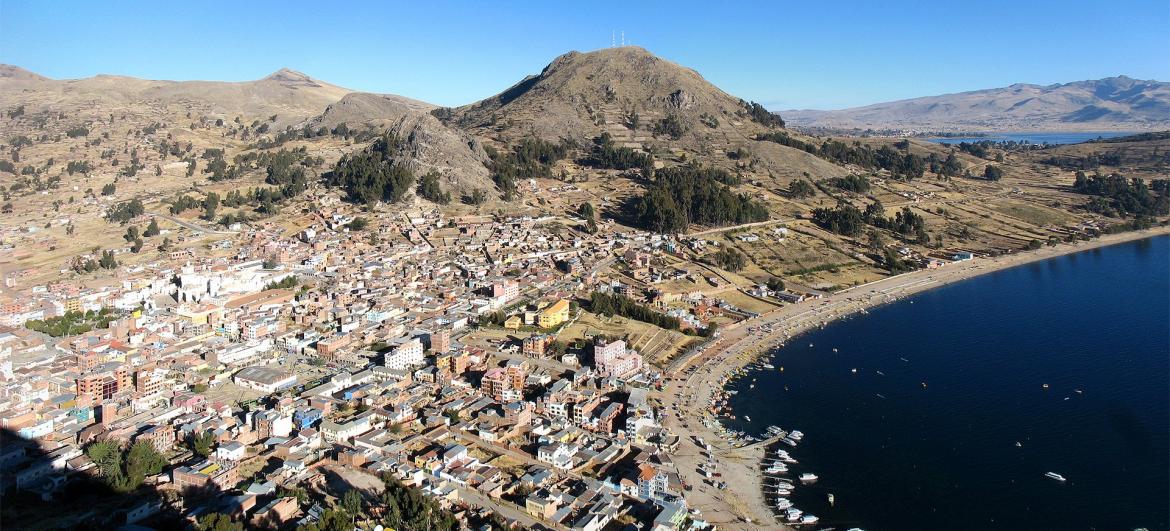 One of the two most popular places for walks in the nearby surroundings of Copacabana is the ascent to the mountain Cerro Calvario (3 975 m asl), from where is a beautiful view of both the lake Titicaca, town and the surrounding four thousand meters high mountains. The mountain itself has its unique atmosphere, especially in the evening when the candles burn here. 
Cerro Calvario from Niňo Calvario
It is not very difficult to find the starting point of the ascent to Cerro Calvario. Either turn from the main street La Paz 250 meters before the harbor to the perpendicular street rising up the slope up to the beginning of the official path leading to the top, or simply walk by seeing toward this hill, which can be seen from everywhere.The path rises to a small pass (3 950 m asl) between the main peak and neighboring Niño Calvario, which is also worth a visit. First, because there is a nice view of the main peak from it, but you can also enjoy views of the great bay of the lake to the east of the town.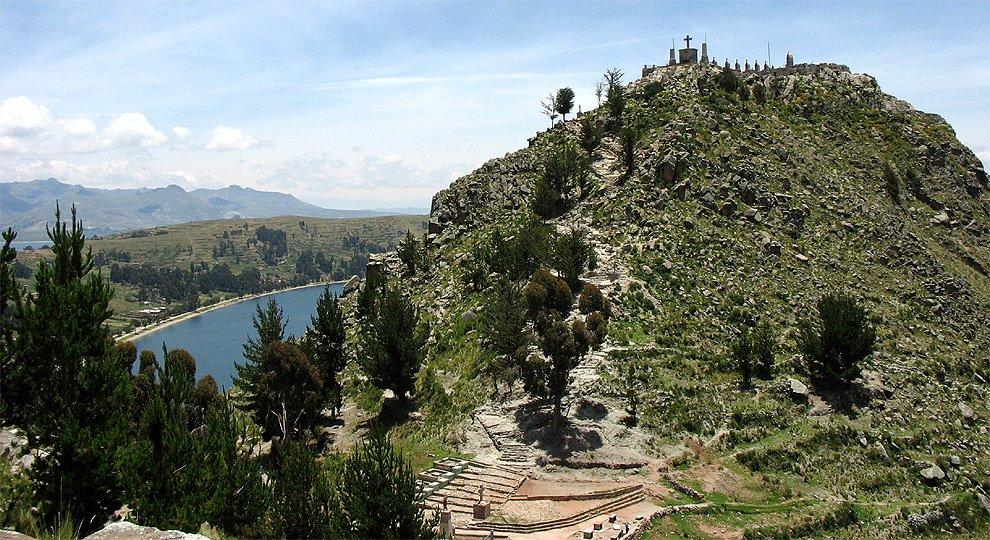 Panorama from Niño Calvario
From Niño Calvario is a beautiful view of the large bay of lake Titicaca lined first with fertile fields and then farther in the interior with bare mountains dotted occasionally with only remnants of trees. In addition, only really a few people come here, so compared to the higher neighboring mountain there's peace and quiet.
 
View of Nino Calvario
During the ascent to Cerro Calvario is a nice view of the pass and slightly higher Niño Calvario with small Inca remains.
 
At the top of Cerro Calvario
At the top of the mountain you will see not only tourists, but also locals lighting here long candles. You can buy them from the sellers standing along the path.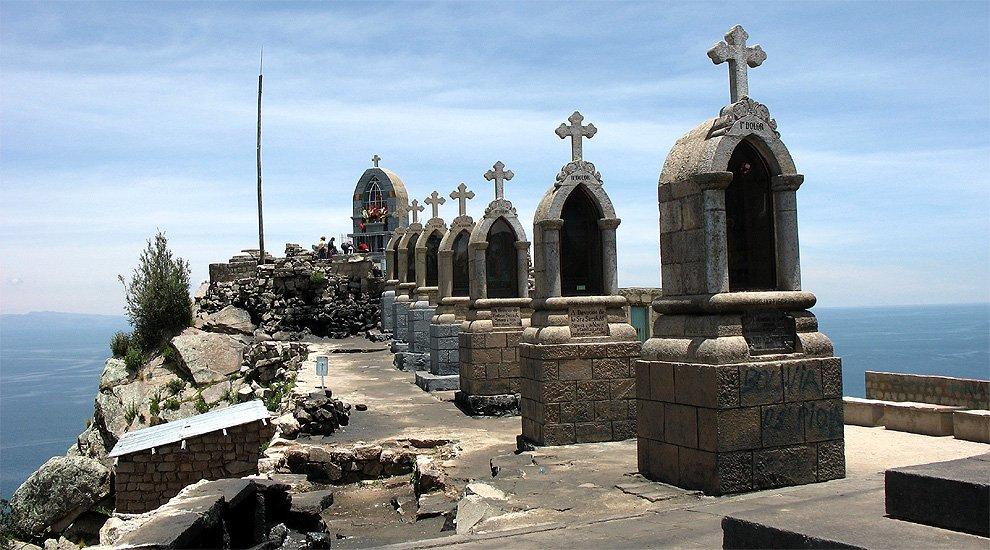 View of Copacabana
Wonderful is obviously a view of Copacabana below you. You will see the harbor and long beach, local wonderful cathedral and two other outlook hills on the west end of the town.
Activities
Practical information
Applaud the author of the article!
They want there (0)
Be the first, who want to go there!
Have you been there? Contribute a good advice to travelers who want to go to this area or add places to your visited list.
Do you want to go there? There is nothing easier than having to deal with others and go on a trip or get tips on where you want to go.
Thanks!
Have you been there? Write a review of this place
Already rated by 0 travelers