Remains of a fortified Indian city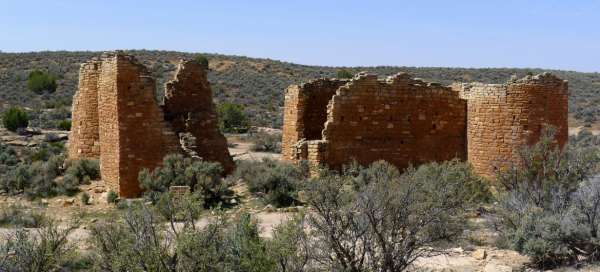 Most travelers who want to get to know the remains of Puebol buildings head to the famous Mesa Verde National Park. A lesser-known but still interesting locality is the Hovenweep National Monument, where a once fortified town stood above two shallow canyons.
Remains of the city above the canyon
Hovenweep is located at the southeastern end of Utah. In an inhospitable and arid landscape. The nearest larger city is Cortez (70km away) in Colorado. The place is so relatively remote, but you can still find a visitor center here. From the downtown area you can find Ruins Trail. The first is the view of the shallow canyon with several preserved buildings on its edge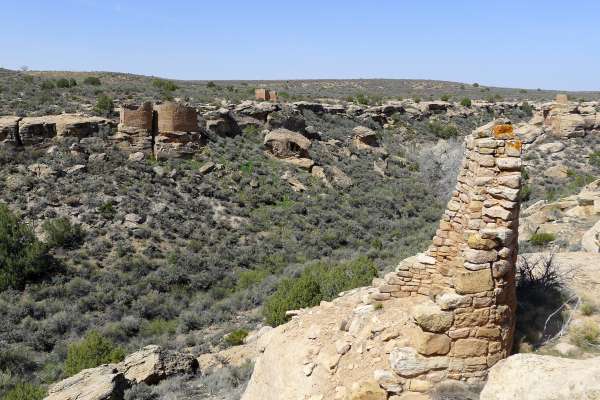 Twin Towers - Hovenweep
The first known building is the Twin Towers – which are two fortified houses on the rocks next to each other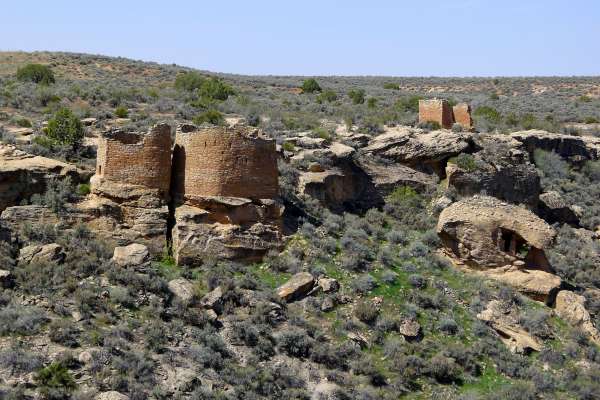 Arid landscape
Life must have been hard here, even though there may have been more water in ancient times. Now we see only one dead tree. The circuit itself is about 2.5 kilometers, so you can tour the entire site in an hour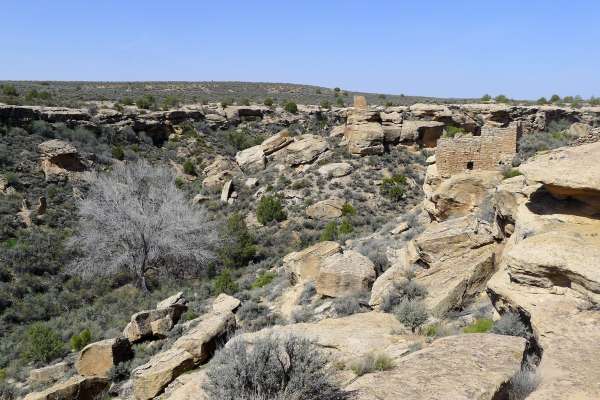 Hovenweep castle
The largest local buildings are the ruins of the castle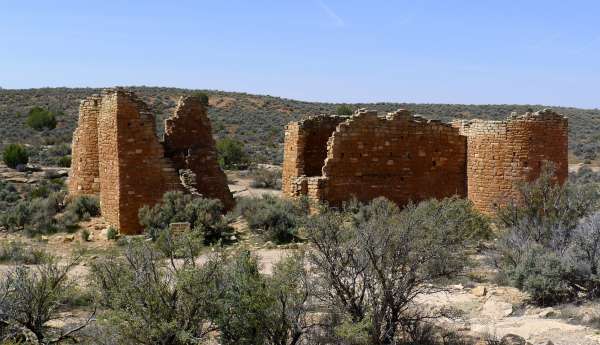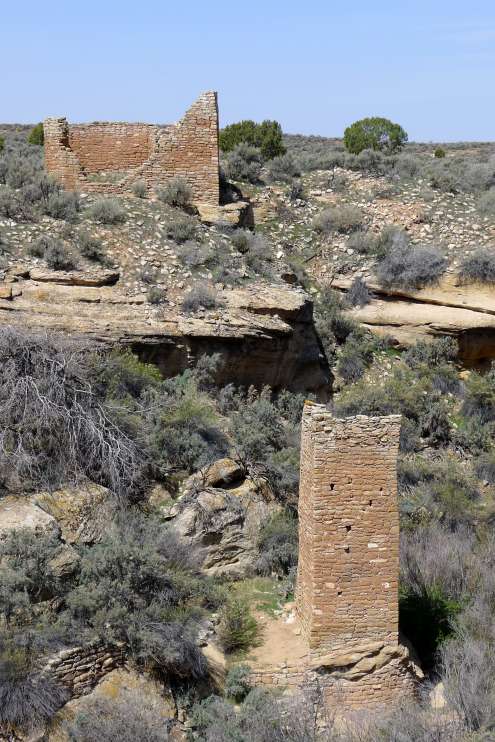 Holly House Hovenweep
The tourist circuit basically bypasses the two small canyons and you will see all the remains of the local buildings. The tallest turret is called Holly House
The castle on the other side
Behind the castle, the circuit slowly turns back and we walk on the other side of the canyon.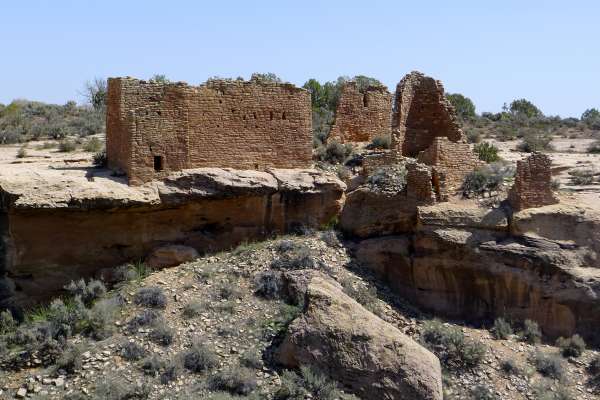 Stronghold house
The last significant object on the circuit is the so-called Stronghold house. If you like places where you will meet a minimum of tourists, Hovenweep is an ideal stop. But count on it being quite far from other attractions and you will have it here relatively quickly.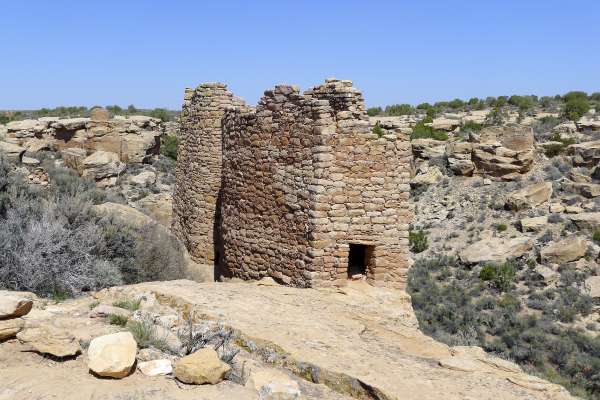 Applaud the author of the article!
Articles nearby
Thanks!
Have you been there? Write a review of this place
Already rated by 1 traveler