The city of Maxips Fig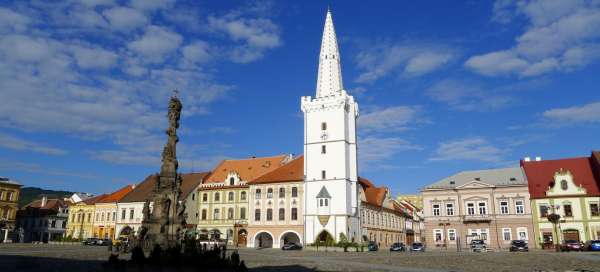 Start your tour of the beautiful city of Kadaň on the picturesque Peace Square. Here you will see a beautiful town hall, a church and a plague column. Next, set out to explore the famous local fortifications with a castle towering directly above the river Ohří.
At the Mikulov gate
The entrance to the historic center of Kadaň is "guarded" by a nice Mikulov gate. Here we start a tour of the city.
Peace Square in Kadan
The city center is, of course, Peace Square. The distinguishing feature is the interesting and original white tower of the town hall. There is also a large plague column. It's good for photography here, especially in the morning.
Church of the Exaltation of St. Crosses in Kadan
The second dominant feature of the square is the massive church of the Exaltation of St. Crisis. The sight of it has a special charm until the evening during the last rays of the sun.
Interior of the Church of the Exaltation of St. Crisis
The interior of the church is also interesting and worth a visit.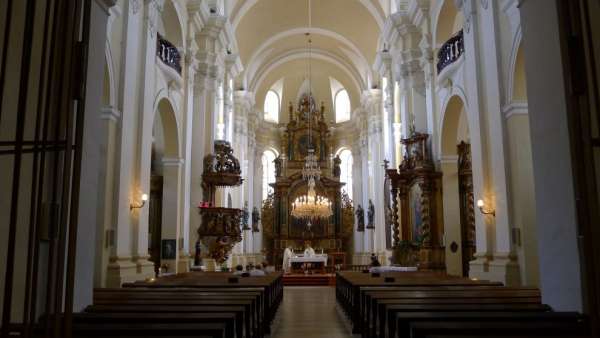 Executioner's alley in Kadan
From náměstí Míru, head through Katova Street – the narrowest street in the Czech Republic. At its narrowest point, it is only 66 centimeters wide. It serves as a passage to the city walls.
Kadaň walls
After walking through the narrow Katova street, you will get in front of the city walls. The fortifications of the town of Kadaň are one of the largest in the whole Czech Republic. A comfortable sidewalk runs along the walls.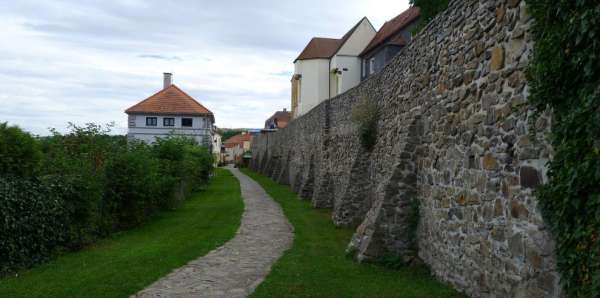 Žatec Barbican
Along the fortifications you will reach the Žatec Barbican. Unfortunately, the originally adjacent gate has not been preserved. From there, continue to the road bridge – the famous view of the city.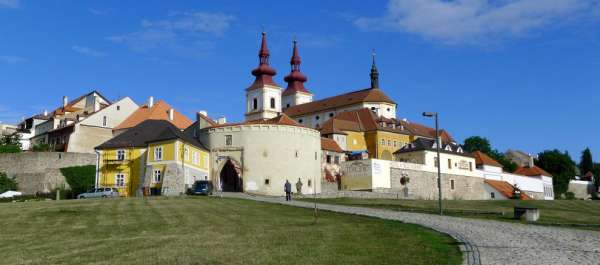 Great view of Kadaň
From the road bridge there is a really amazing view of the whole city and the river Ohře.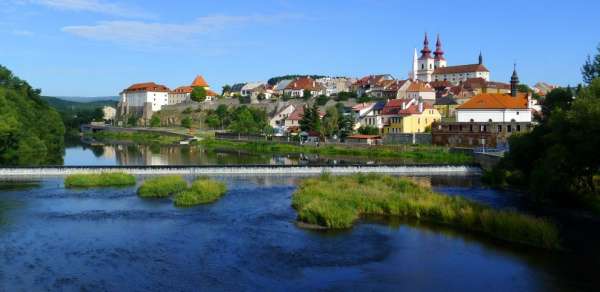 Kadaň Castle
Kadaň Castle rises directly above the river Ohří. Thanks to the reconstructions, it looks more like a castle nowadays.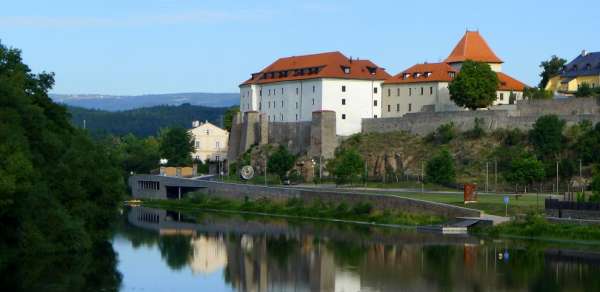 Courtyard of Kadaň Castle
From the road bridge, return to the old town directly in the castle courtyard. There is not much traffic here, but you can, for example, have a snack in the local wine shop.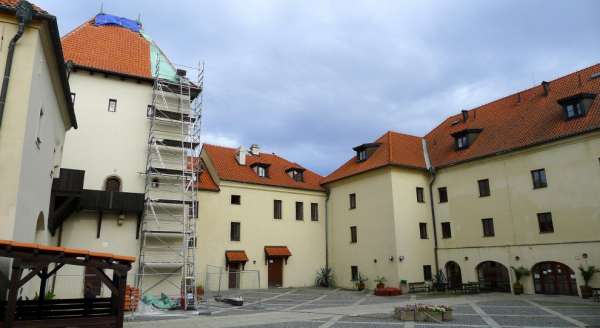 Views from the walls
In the vicinity of the castle is probably the largest part of the walls, from which there are quite nice views of the Ohře and Kadaň suburbs.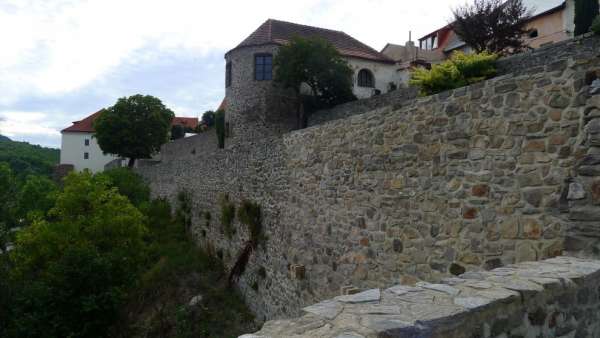 Tyršova street
From the castle you can return to Mírové náměstí on the nice Tyršová street and close the basic circuit through the center of Kadaň.
Applaud the author of the article!
Articles nearby
Thanks!
Have you been there? Write a review of this place
Already rated by 3 travelers