A small town with a historic center above the Jizera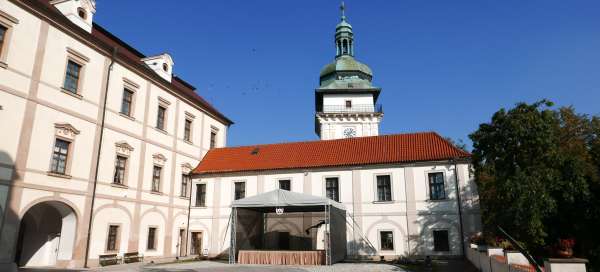 Right next to the highway connecting Prague with Mladá Boleslav you will find the small town of Benátky nad Jizerou. You will find a quiet historical core built on a promontory towering over the otherwise flat landscape around the Jizera. The center of the historic center is a castle with a picturesque and quiet park
Jizera in Benátky nad Jizerou
You can start a tour of the historic center on Hus Square, where there is a parking lot, or if you want to take a hike directly from the Jizera, then next to the bridge there is also a parking space.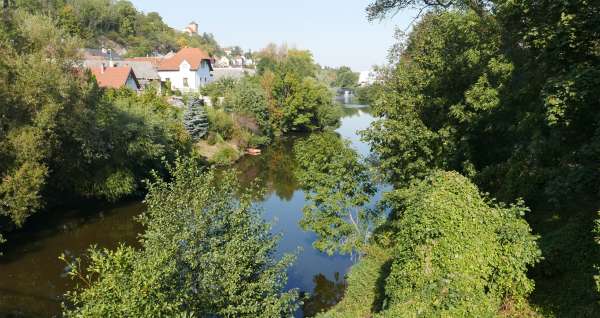 Stairway to Heaven
From the bridge over the Jizera you can get to the center along the red tourist route (St. Jacob's Way). Climbing the stairs awaits you to the top of the hill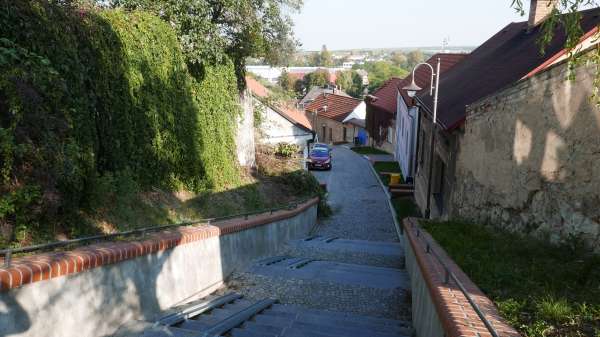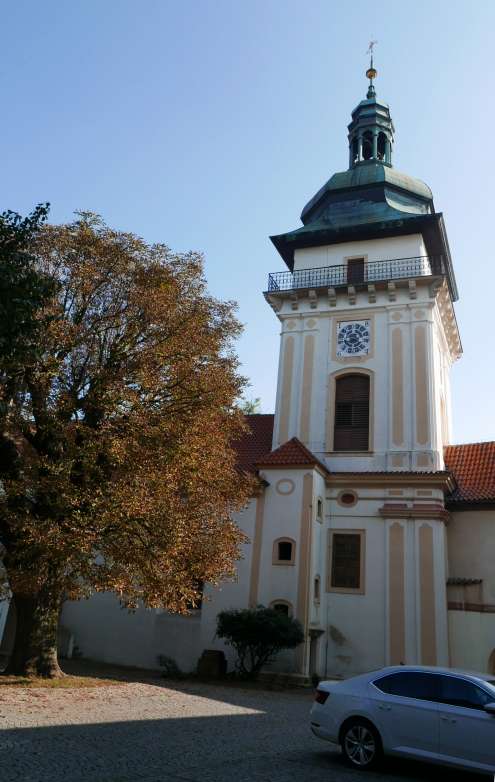 Church of the Nativity of the Virgin Mary
The hiking trail will take you to the entrance to the castle, park and the Church of the Nativity of the Virgin Mary, which can be seen far and wide thanks to its tall tower.
View back to the church
On the way between the church building and the chateau, you will get to the chateau park from where there is a nice view back to the church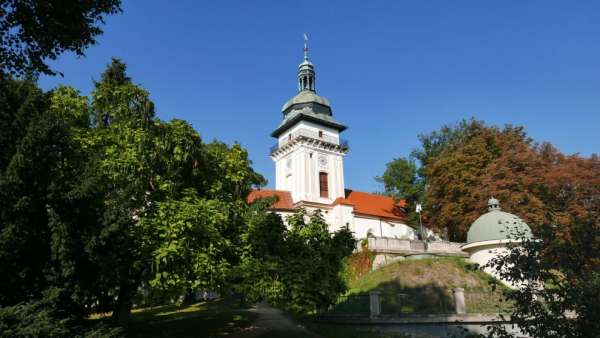 Vineyards under the park
The park is connected to the castle vineyards on a sunny slope founded several hundred years ago. From here there is a view of the plains around the Jizera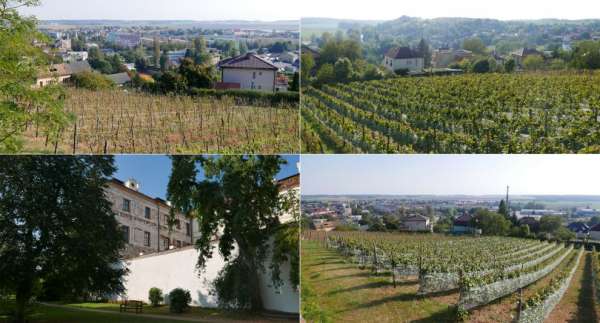 West end of the park
In the western part of the park you will find a fountain and a garden pavilion, a very pleasant place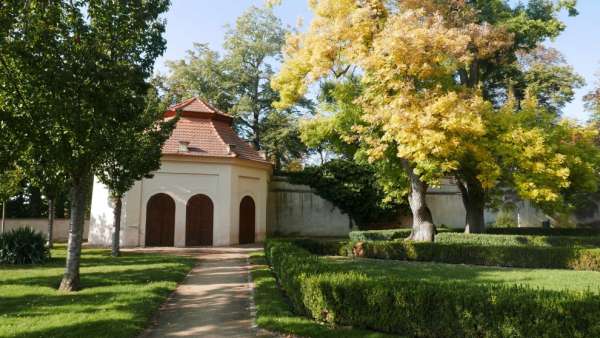 View of the castle
From the fountain is also a nice, view of the castle itself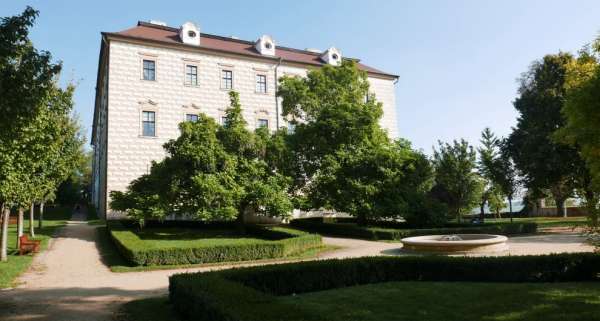 Castle courtyard
Finally, we enter the very courtyard of the castle with interesting sgraffito. The castle is still fully used today, there is not only the town hall, but also two museums – toys and the town of Benátky nad Jizerou.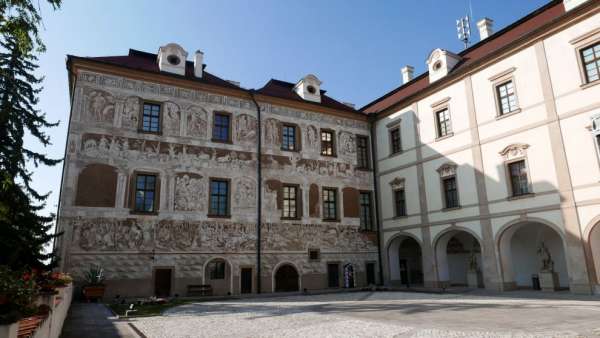 View of the other side of the courtyard
The other side is again dominated by the church tower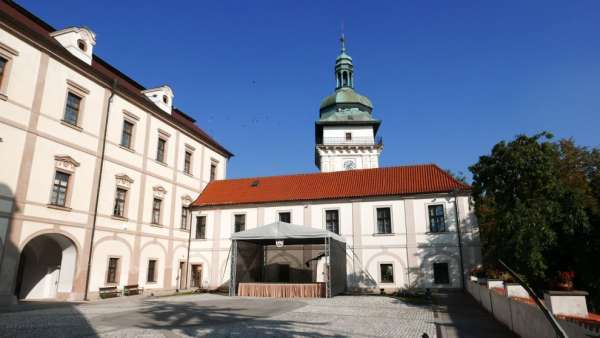 Hus Square in Venice nad Jizerou
It is still worth visiting Hus Square. From the castle you walk along the massive building of the primary school. The symbol of the square is the chapel of the Holy Family standing right in the middle. From there, you go back basically the same way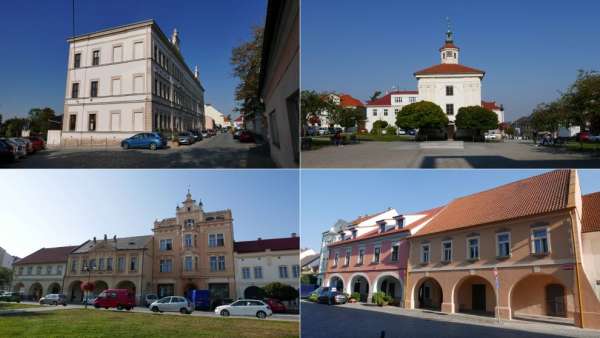 Applaud the author of the article!
Part of itienary
Article:
Trip along the D10 motorway
If you often drive on the D10 motorway between Prague and Mladá Boleslav, you can sometimes make three interesting stops to nice… continue reading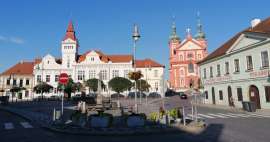 Part of gigalist
Giga List:
The most beautiful trips in Central Bohemia
Surprisingly, you can take dozens of beautiful trips in Central Bohemia. However, it also extends partly into the Bohemian… continue reading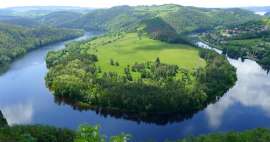 Part of gigalist
Giga List:
Augustinian monastery
But first we will see the Augustinian monastery, which looks completely different from the north than from the south from the… continue reading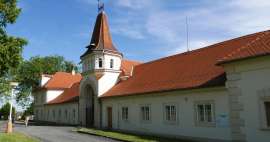 Thanks!
Have you been there? Write a review of this place
Already rated by 0 travelers