What to do and experience in California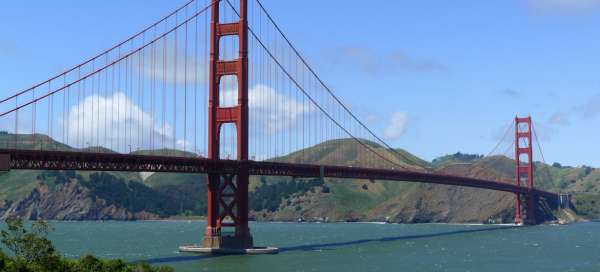 California is the most populous and third largest state in the United States. It occupies most of the Pacific coast of the United States. For travelers, it is a very diverse state from the beaches of the Pacific to the high peaks of the Sierra Nevada. You will also find some of the most famous national parks in the western United States – Yosemite and Death Valley. Let's take a look at the most beautiful trips you can take in California.
Park with the highest vertical rock wall in the world
|
Altitude: 2 304 m / 7 559 ft
It is world famous for its magnificent granite rocks, waterfalls, redwood forests. When you say Yosemite Park… continue reading
To the lowest place in North America
|
Altitude: -86 m / -282 ft
Just because of its menacing name Death Valley, aka Death Valley, attracts a lot of travelers to visit. In… continue reading
Windy city with golden bridge
On your way to California, a state on the west coast of the United States, it is almost unthinkable for you… continue reading
The biggest of the biggest
|
Altitude: 2 093 m / 6 867 ft
We visited this national park in California. What makes it special? It's because there are the largest trees… continue reading
Driving on the most famous coastal road in the USA
|
Altitude: 159 m / 522 ft
The fastest route between San Francisco and Los Angeles is on the inland highway. However, if you have more… continue reading
Downtown, Walk of Fame, Hollywood, Santa Monica Beach
|
Altitude: 87 m / 285 ft
The city of angels is full of experiences and places that every traveler would like to see. Choosing between… continue reading
Behind the tallest trees on Earth.
|
Altitude: 44 m / 144 ft
Redwood National and State Parks (abbreviation RNSP) is a group of four parks in Northern California in the… continue reading
Applaud the author of the article!
Articles nearby