The best of the Republic of Malta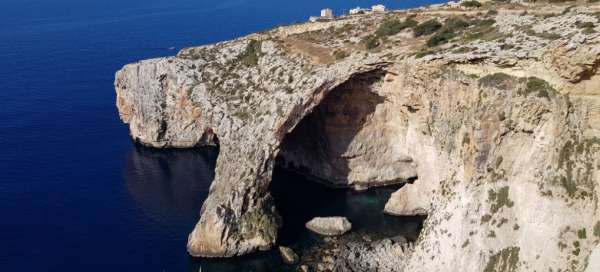 Malta is a republic in the Mediterranean Sea spread over three inhabited islands: Malta, Gozo and Comino and then several small uninhabited ones. Even though it is the smallest member state of the European Union, it offers a number of interesting places. Thanks to a turbulent history and numerous sieges, here you will find heavily fortified medieval towns. There are also several natural attractions, such as beaches and rock arches.
The capital of the island republic of Malta
Altitude: 54 m / 177 ft
The Tarxien district of Valletta offers a beautiful walk in the surrounding streets and a view of one of the… continue reading
The largest city on the island of Gozo
Altitude: 110 m / 361 ft
Victoria is the largest and at the same time the capital of the island of Gozo. Its dominant feature is the… continue reading
The most famous tilting formation of Malta
Altitude: 20 m / 66 ft
Probably the most famous rock formation still standing on Mata is the Blue Grotto (thanks to the fact that… continue reading
Quiet city
Altitude: 195 m / 640 ft
The local gardeners ingeniously used the space under the walls, where there used to be a moat defending the… continue reading
Garden and view in one
Altitude: 54 m / 177 ft
The monumental Peter and Paul Bastion features the interesting Upper Barrakka Gardens with beautiful views of… continue reading
Golden beach on the island of Gozo
Altitude: 3 m / 10 ft
Ramla Beach is a famous beach on the island of Gozo. It is a beach with golden sand and a gradual entry into… continue reading
A monument to the filming of the movie Pepek the Sailor from 1970
Altitude: 12 m / 39 ft
Pepko's village is not an open-air museum or a remnant of the original fishing village, but originally a film… continue reading
The central square of Valletta
Altitude: 51 m / 167 ft
Central St George's Square is located in the heart of the peninsula in the old town. It provides a pleasant… continue reading
Picturesque salt mining like in the old days
Altitude: 6 m / 20 ft
There are several places in Malta where sea salt is still actively mined by evaporation from pans carved into… continue reading
One of the most famous beaches in Malta
Altitude: 7 m / 23 ft
One of the favorite beaches for sunbathing and swimming is the Golden Bay beach on the west coast of Malta. A… continue reading
Applaud the author of the article!
Articles nearby