The best of California's national parks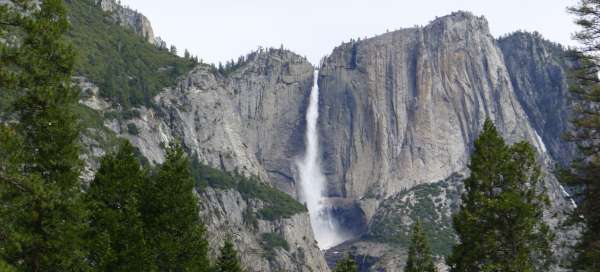 California is one of the largest and most important US states. It is significant not only from an economic point of view, but also from a large number of natural beauties. The largest of them can be found in national parks located mainly on the slopes of the long Sierra Nevada mountain range.
The region between rock giants
Yosemite National Park is world famous for its magnificent granite rocks, waterfalls, redwood forests. In the… continue reading
The place with the largest trees in the world
|
Altitude: 2 093 m / 6 867 ft
In the Sierra Nevada Mountains live the very old and the largest trees of the world – Sequoias … continue reading
The Highest Trees on Earth
Redwood National and State Parks (RNSP) is a group of four parks in northern California in the United States.… continue reading
Rock Formations and beautiful Joshua Trees
Just less than 200 kilometers east of Los Angeles is located a beautiful Joshua Tree National Park. Here you… continue reading
The warmest place in the world
The Valley of Death is undoubtedly a beautiful and interesting park. Just really need to count on the immense… continue reading
The world's highest redwoods
|
Altitude: 69 m / 226 ft
In earlier times, virtually the entire western coast of California was covered by the impenetrable Sequoia… continue reading
Applaud the author of the article!