The third of the northern beacons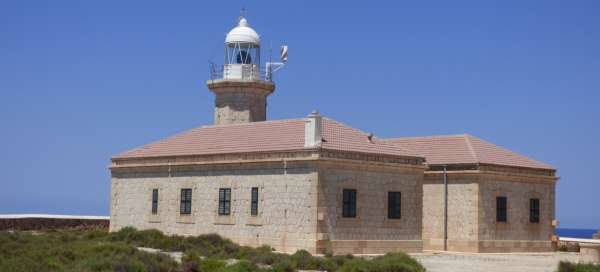 The Punta Nati lighthouse is located on the northwestern edge of the island. Its construction was started on September 1, 1913 and lasted 14 months. The lighthouse consists of two separate rectangular buildings connected by a 19 m high hexagonal tower. The lighthouse itself is at a height of 42 m. It always flashes 3 times after 20 seconds. It can be seen up to 33 km away.
On the way to the lighthouse
A narrow asphalt road with marked side lanes for cyclists leads to the lighthouse. The road between the stone walls is very narrow. There is a parking lot about 1 km before the lighthouse and the rest must be walked. The road is so straight that it seems as if it has no end. Although it looks like you'll end up at a closed gate, don't worry, the wall can be climbed in front of the gate and the lighthouse can be bypassed.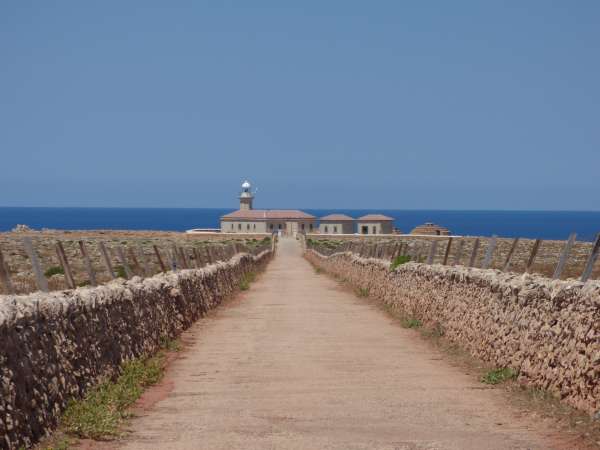 Pervasive history
The road to the lighthouse is completely lined with a wall, and the entire area around the lighthouse is full of walls. Such a number of walls is unique even for Menorca, where there are walls at every turn. The landscape here is completely dry. Prehistoric monuments can be found almost everywhere in Menorca. A greater concentration of stepped tumuli from the pre-Talayot period can be seen here. The tumuli were apparently used for burial purposes.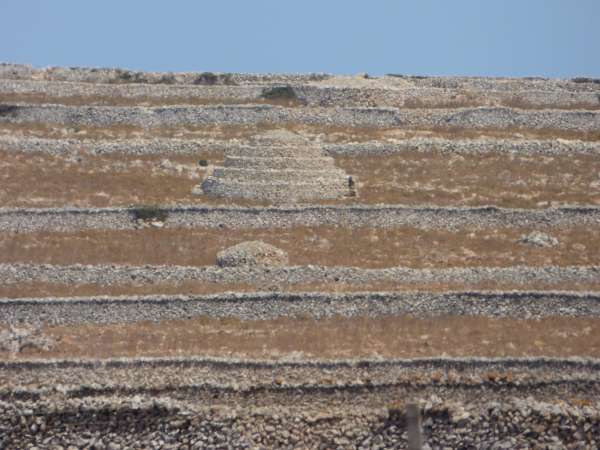 Lighthouse
Although the lighthouse itself cannot be visited and the path will lead you to a closed gate, do not despair, the wall can be climbed in front of the gate and the lighthouse can be walked around from all sides, which by the way is definitely worth a bit of climbing. Improvised steps have already been created by the wall.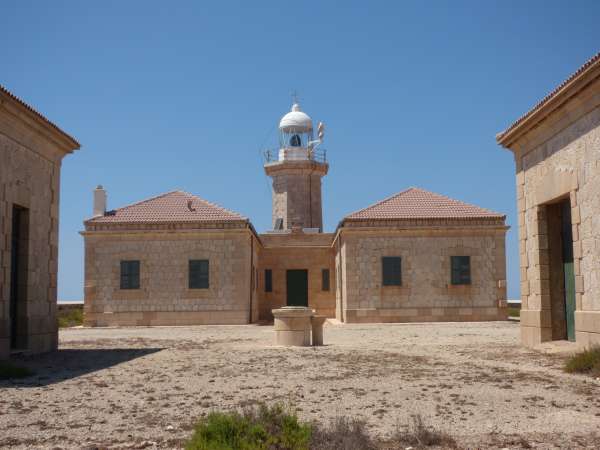 On the edge
The Punta Nati lighthouse stands on the very edge of the rocky outcrop. The winter waves cause the rock around the lighthouse to disintegrate quickly, and currently the gap ends two meters from the lighthouse wall. During big waves, the water literally splashes onto the lighthouse here.
Artillery batteries
Near the lighthouse, you can see round stone buildings resembling the surrounding tumuli. However, these are artillery batteries from the Civil War era.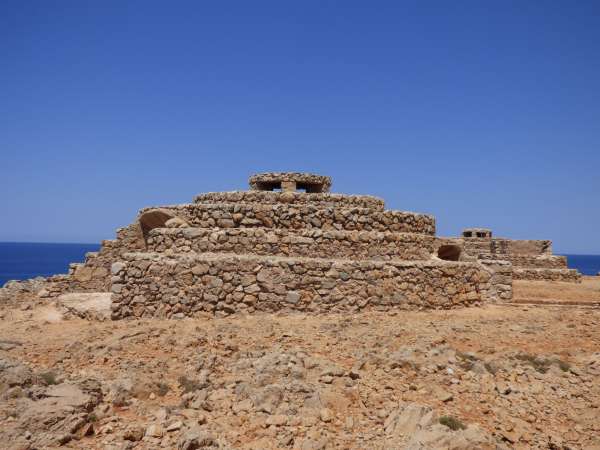 Other objects
In addition to the batteries themselves, which you can enter and try out their excellent acoustics, there is also an entrance to the staircase, the ceiling of which is partly sunken, so a less daring individual will not know where these stairs could lead.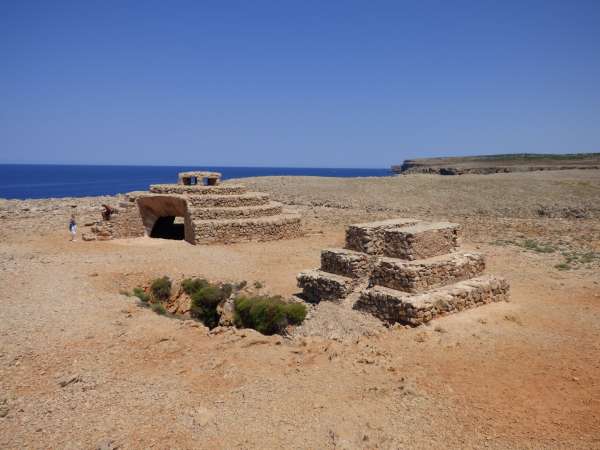 Attendance
You won't encounter any crowds during the day at Punta Nati Lighthouse. However, it is a popular location for watching sunsets.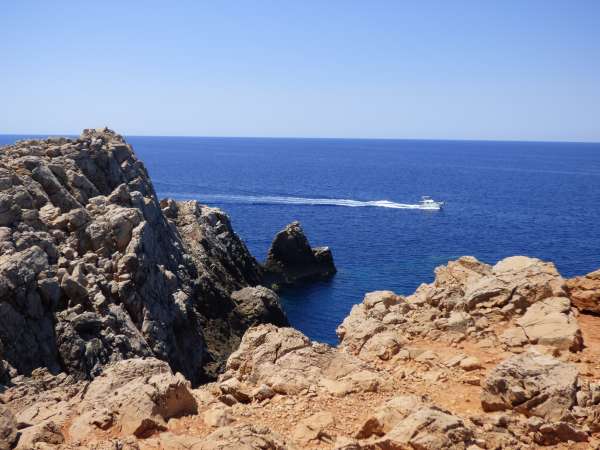 Applaud the author of the article!
Articles nearby
Part of gigalist
Giga List:
The most beautiful places of Menorca
Menorca is a Spanish island in the western Mediterranean, the second largest island of the Balearic Islands after Mallorca. The… continue reading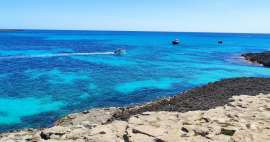 Thanks!
Have you been there? Write a review of this place
Already rated by 1 traveler