Or one of the largest Talayotic settlements of Menorca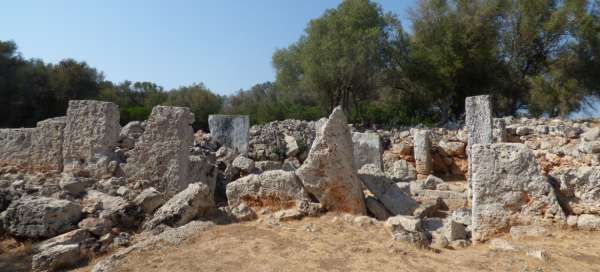 Poblat de Son Catlar is a large Talayot settlement of 3.75 hectares located near the town of Ciutadella on the way to Son Saura beach. It is one of the three largest Talayotic settlements on the island, which may have been centers of power during the Iron Age. The settlement is freely accessible.
Entrance to the settlement
The village is surrounded by an impressive wall, the perimeter of which reaches a length of 900 meters. In the best-preserved sections, it reaches a height of three meters. Different construction techniques can be observed in different areas of the wall, but most correspond to the technique of the Talayotic culture. The wall is equipped with several bastions.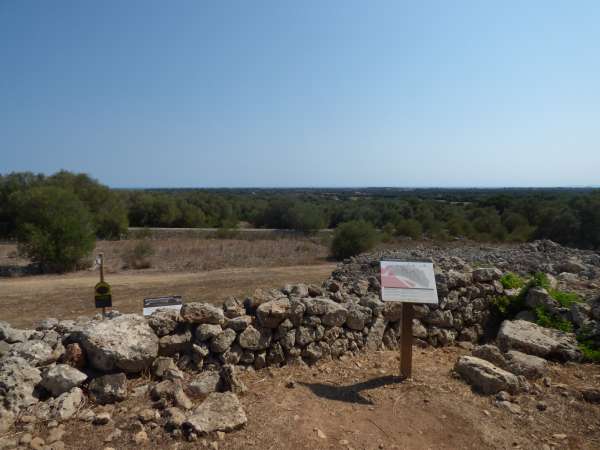 Talayots
Three talayots are preserved here. One of them is located in the northern part of the city, separated from the wall. It is oval in plan and has a demolished portal, but appears to have been accessed by a corridor. The second talayot is located in the southern sector. It is a structure with a circular floor plan that is attached to the wall. It represents an entrance with a corridor with a preserved flat roof slab. The third talayot is to the east of the settlement and forms a sort of bastion wall.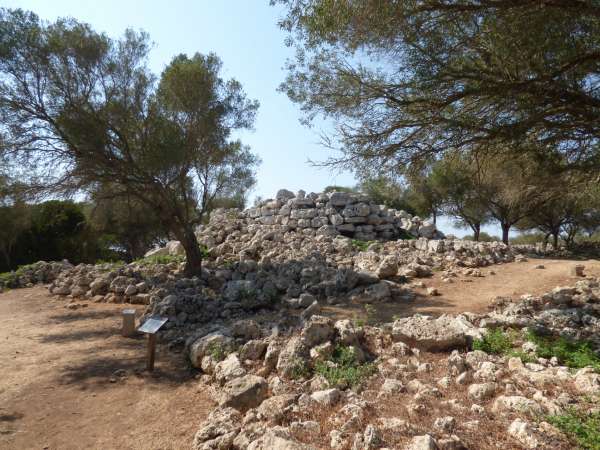 Taula
In the center of the city there is a ceremonial place with a taula. However, the taula here is no longer complete.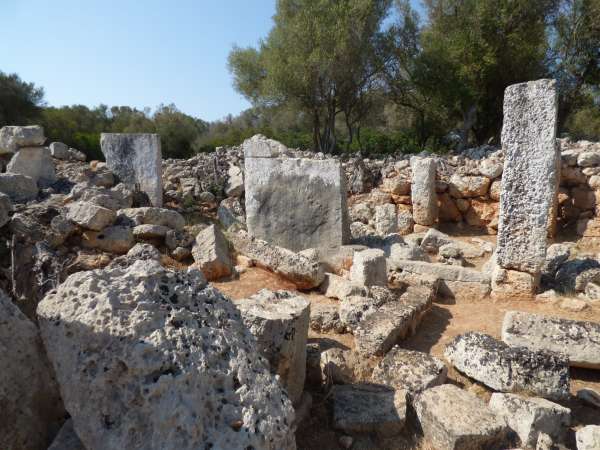 Buildings
Inside the city, the foundations of a large number of buildings can be seen. This village was one of the few that was the subject of several archaeological excavations. Even today, an archaeological survey is being carried out here.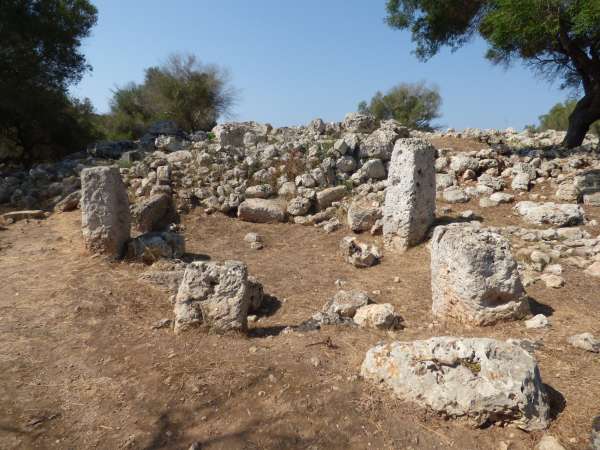 Hypogeum
Next to the entrance to the village, there is an almost circular hypogeum with a descending access corridor, very poorly preserved. In the interior, there are small niches dug into the walls.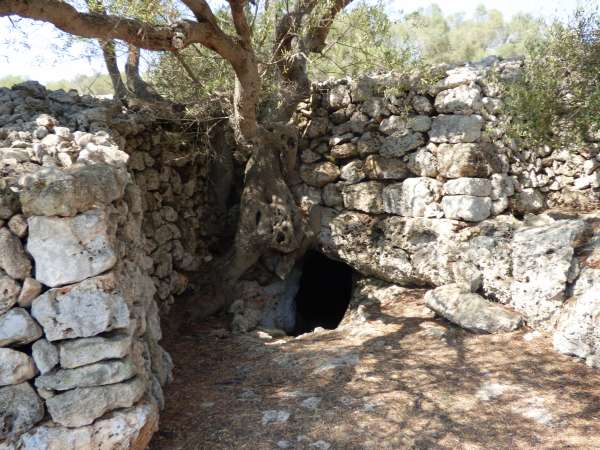 Monuments
In addition to settlements such as Poblat de Son Catlar, Menorca has a large number of monuments located freely in the countryside. These monuments have not been archaeologically explored. It is a great pity that the local historical monuments are not more visited by tourists or more advertised, because they are truly unique.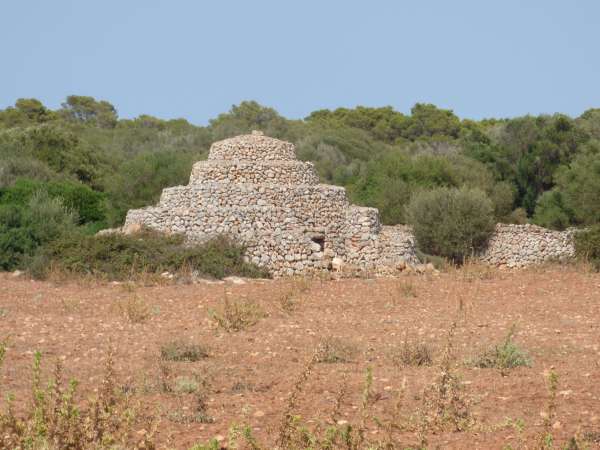 Applaud the author of the article!
Articles nearby
Part of gigalist
Giga List:
The most beautiful places of Menorca
Menorca is a Spanish island in the western Mediterranean, the second largest island of the Balearic Islands after Mallorca. The… continue reading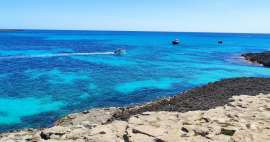 Thanks!
Have you been there? Write a review of this place
Already rated by 1 traveler