Or a prehistoric burial ground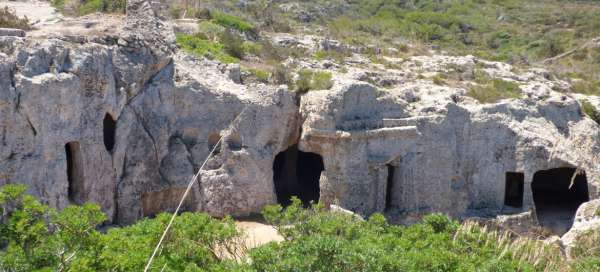 The coastal settlement of Cala Morell was built in the second half of the 2nd millennium BC on a promontory off the northwest coast of the island of Menorca. Today there is a holiday village of the same name. There are archaeological sites on its northern and southern edges, which are freely accessible throughout the year. It is a set of 14 man-made caves that were used as burials from the Bronze Age to the Iron Age.
The first cave
The larger circular caves resemble residential buildings from the post-Talayotic period (550 to 123 BC). Individual rooms are separated from each other by pillars. They had up to three floors. The remains of the staircase have also been preserved. There used to be a small hall somewhere. Some caves have flat floors, some have stepped floors. The oldest cave dates from 1600 BC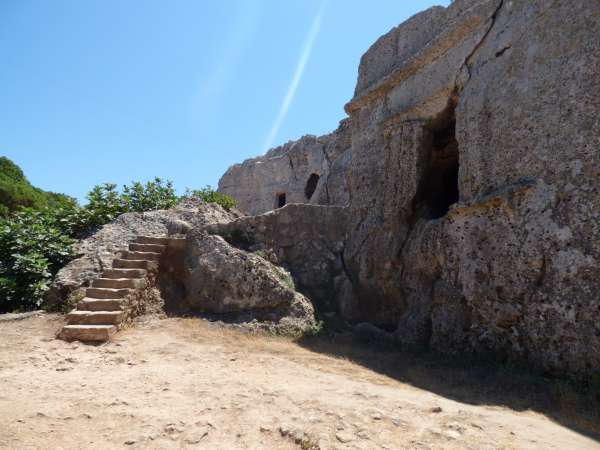 Interiors
The caves are of different sizes, the largest is 10.15 m long, 13.50 m wide and 2.55 m high. Rectangular entrances tend to be higher than the cave floor. There are usually raised areas in the ground where sacrificial rituals took place. Some caves were used as a cistern.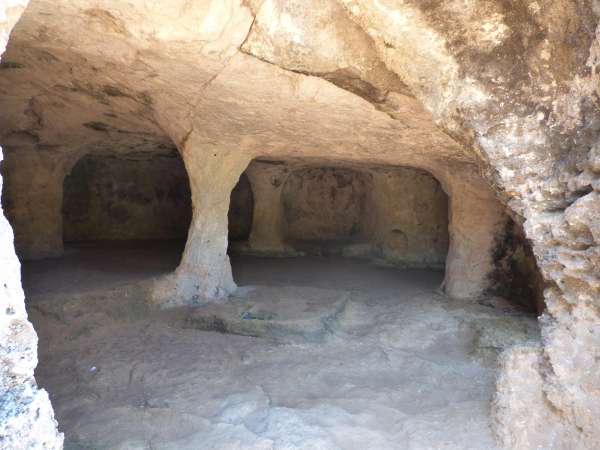 Hypogeum
Some of the caves are called so-called hypogea – that is, burial chambers for a large number of people (see photo). The water in front of the entrance was used either for ritual purposes or to protect the bodies from scavengers.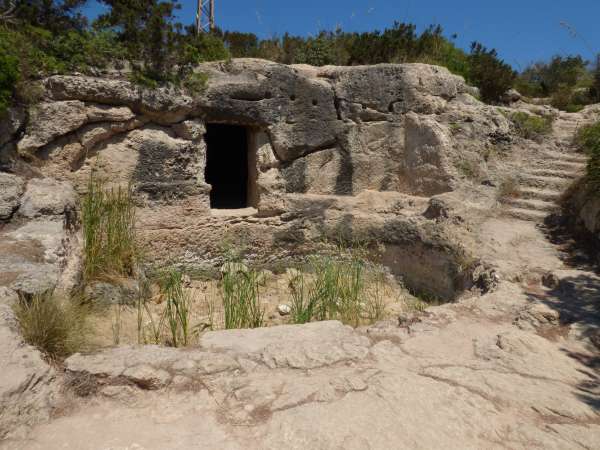 Local findings
Fragmented human bones, fragments of local and foreign pottery, glass beads and iron tools were found in the caves. Other finds were discovered during excavations in front of the cave, where there were remains of human bones, fragments of pottery, iron tools and eleven bronze Roman nails. The Cala Morell necropolis has been protected as a cultural monument since 1966.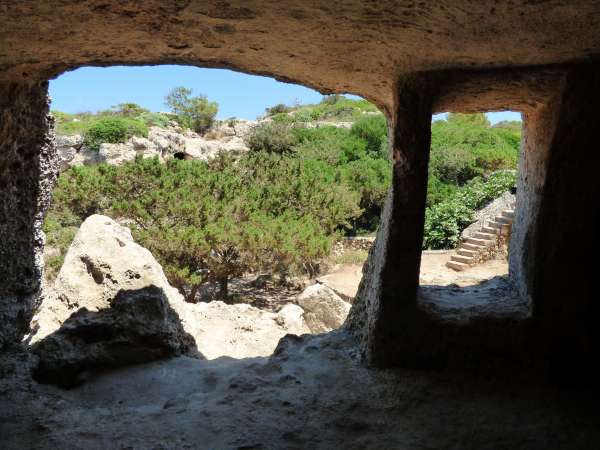 Applaud the author of the article!
Thanks!
Have you been there? Write a review of this place
Already rated by 1 traveler