Trip to the most beautiful waterfall in Tyrol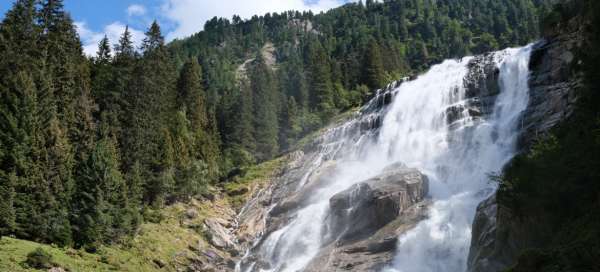 The Grawa waterfall is undoubtedly one of the most beautiful waterfalls in Austria and is certainly the widest of them all. It is also very accessible, as it is right next to the main road leading through the Stubai Valley, just a short distance from the cable car leading to the Stubai Glacier. There are several options for parking around the waterfall, and then you can go straight to it on the footpath. From under the waterfall, there is the most beautiful view of it and there is a unique observation and relaxation platform. You can also climb along the waterfall for more viewpoints
Grawa waterfall from a distance
You can see and hear the Grawa waterfall from a long distance away. There are several smaller parking lots in its vicinity, or you can park right on the side of the road.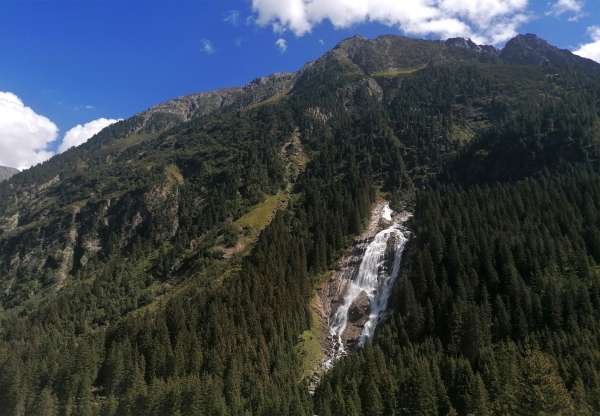 Wild river Ruetz
The nearest parking lot to the waterfall is at the Grawa Alm restaurant (possibility of refreshments). From there, a short descent awaits you to the Ruetz River, which is the main watercourse in the Stubai Valley. The river is very rough here.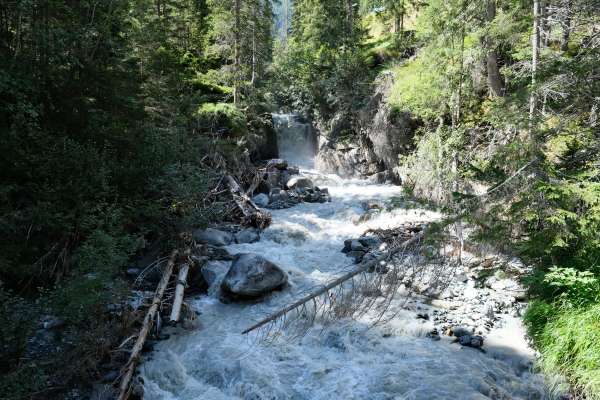 View from the meadow
After a while, the path leads you out of the forest to a picturesque meadow. The waterfall is almost within reach.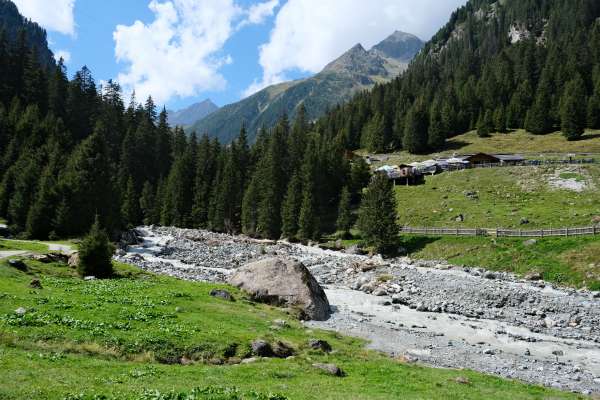 The impressive Grawa waterfall
We are finally here, right in front of one of the most beautiful waterfalls in the Alps. It is impressive mainly because of its width. For those who don't want to scramble up. From here the waterfall is just as beautiful.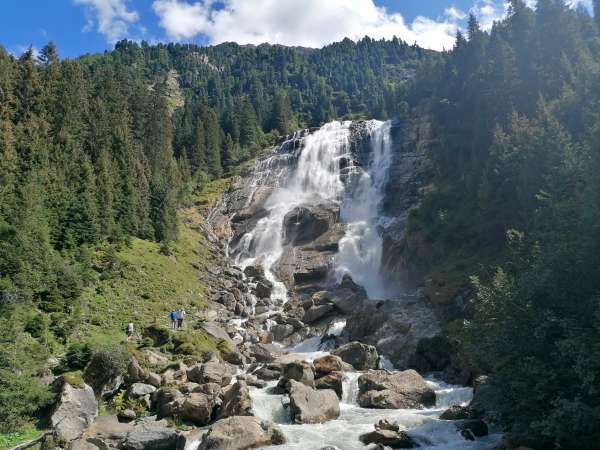 Waterfall from the second viewpoint
If we take the tourist route up, several more views of the waterfall await us from different altitudes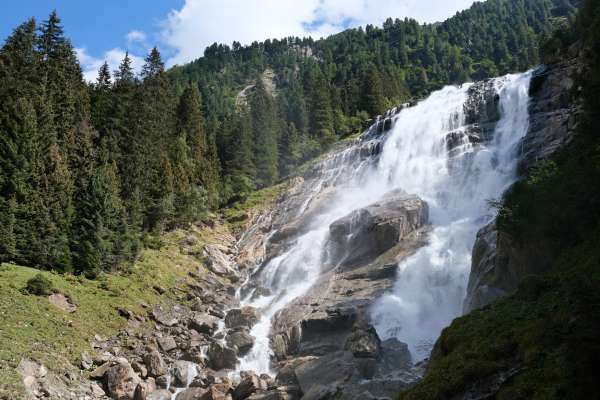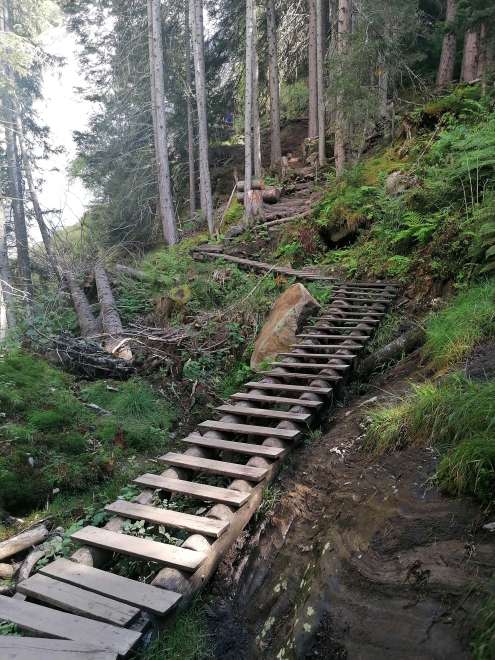 Climbing ladders
As the surrounding terrain is very wet and muddy due to the splash of water from the waterfall, the path leads on wooden ladders in many sections.
Lookout at the stone
Roughly in the middle of the waterfall is a gigantic rock. There is another lookout for the Grawa waterfall near it.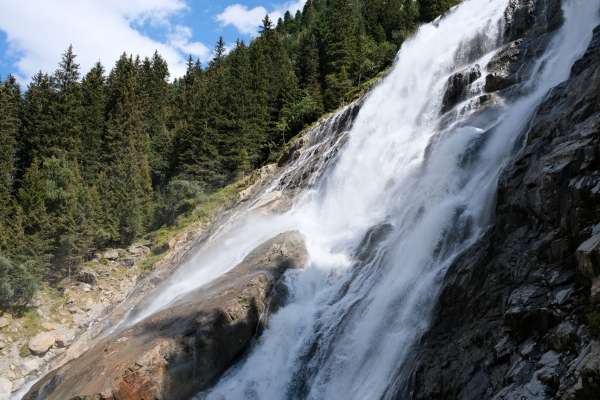 Ascent to the next viewpoint
Even the surrounding forest with lots of ferns has its charm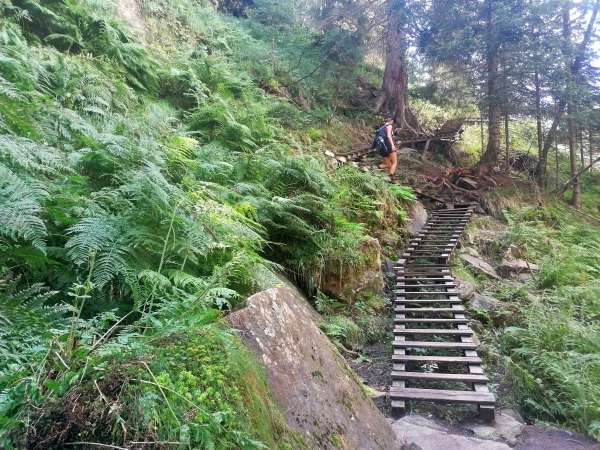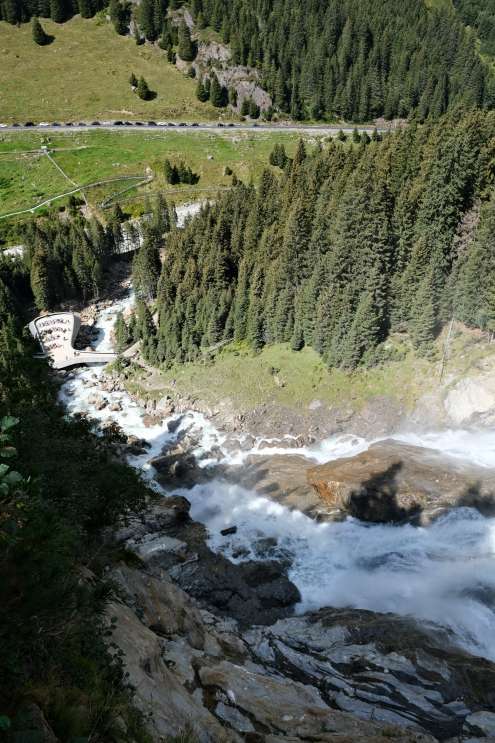 View from the top
Finally, we are almost at the top of the waterfall with a nice view into the depths. The tourist path still leads upwards. Here you can make a really beautiful hike over another waterfall to the Sulzenauhütte
Applaud the author of the article!
Articles nearby
Part of itienary
Article:
Excursion to the Stubai Glacier
The end of the Stubai valley offers a huge amount of natural beauty. Thanks to the cable car, which takes you over two… continue reading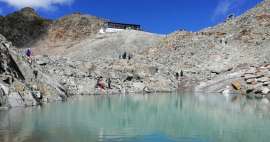 Thanks!
Have you been there? Write a review of this place
Already rated by 0 travelers