Beautiful view over the Stubai Alps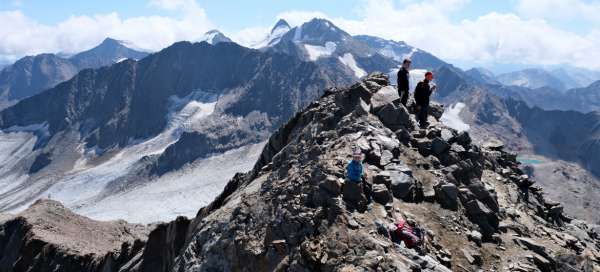 The Schaufelspitze is a relatively high peak in the Stubai Alps. At the same time, it is very accessible, because a cable car will take you up to the saddle below it – Schaufeljoch (3,158m above sea level). So you only have about 175 meters of elevation gain. The terrain itself is not difficult, only a few times you will have to hold on to something, but you must have a certain step. A fall or slip from a narrow mountain trail could be fatal.
View of the Schaufelspitze (3332 m)
The ascent route begins directly at the Schaufeljoch pass (3,158m above sea level). It climbs first to the chapel – Bergkapelle and then zigzags up the cracked slope.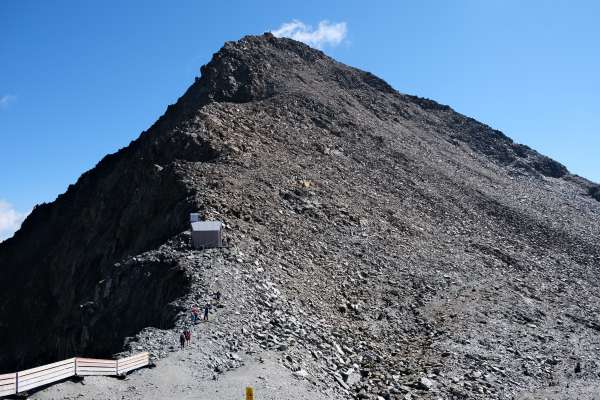 Above the chapel
Looking back after a few meters of ascent – below us is a chapel, then the Schaufeljoch pass (3,158m above sea level). A cable car building above it. Behind it, the exit walkway to the overcrowded Top of the Tyrol viewpoint.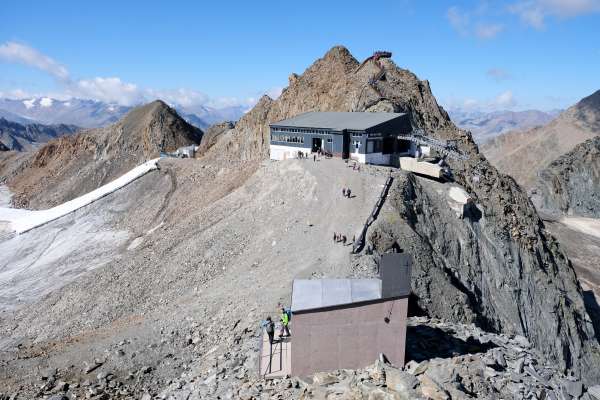 View of the Gaiskarferner glacier
The path climbs with views of the rapidly disappearing Gaiskarferner glacier. In the background you can see the mountain Kleiner Isidor (3189 m), which is also not difficult to climb.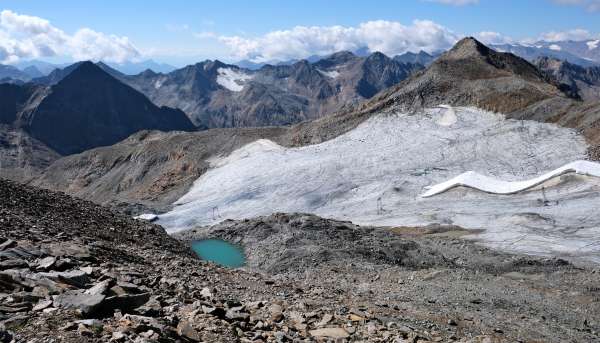 The dramatic Stubai Alps
On the way up we have beautiful views of the dramatic peaks of the Stubai Alps.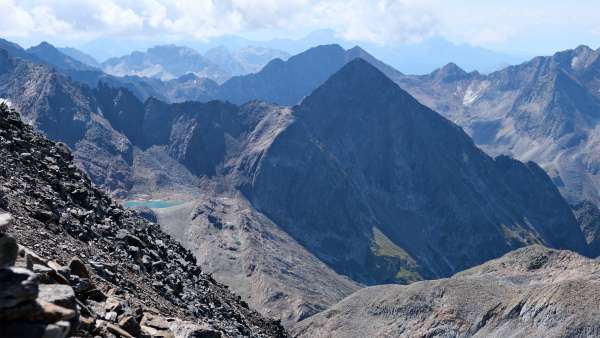 View of the Top of Tyrol from the top
After half an hour of gradual ascent, we already have the starting point of this hike well below us. The peaks of the Ötztal Alps can be seen on the horizon.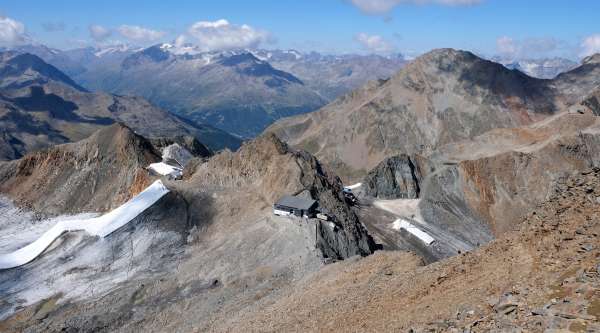 View of the Zuckerhütl
The most dangerous part of the ascent begins, when a slightly scree slope is traversed. After the end of this less pleasant stage, a wonderful view of the highest mountain of the Stubai Alps opens – Zuckerhütl. In the foreground is a beautiful lake and behind it the Fernaujoch pass (3055 m) above the Fernauferner glacier. The path leading to the Zuckerhütl is well visible from here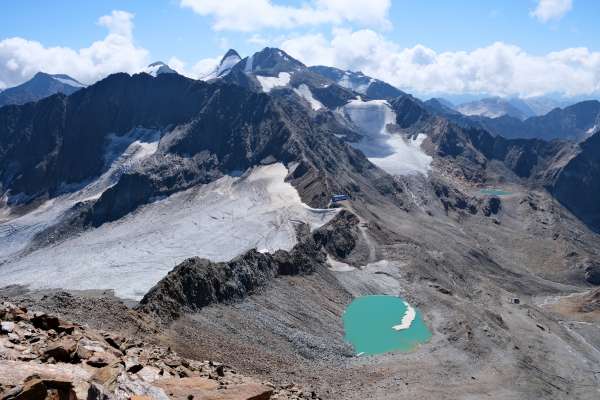 View to the north
Finally, the final crest begins. We are almost at the top and there is a nice view to the north.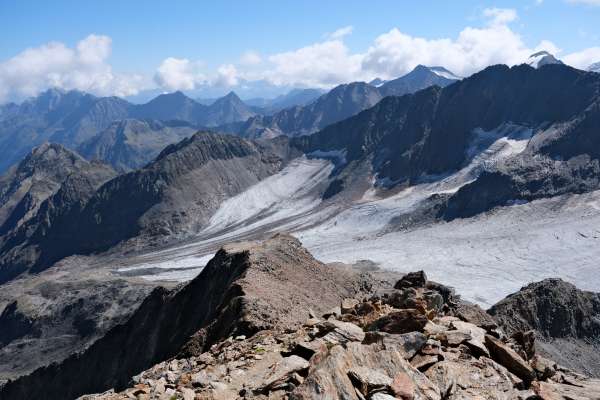 View of the Stubai Valley
View from the top 1700 meters below to the Stubai Valley.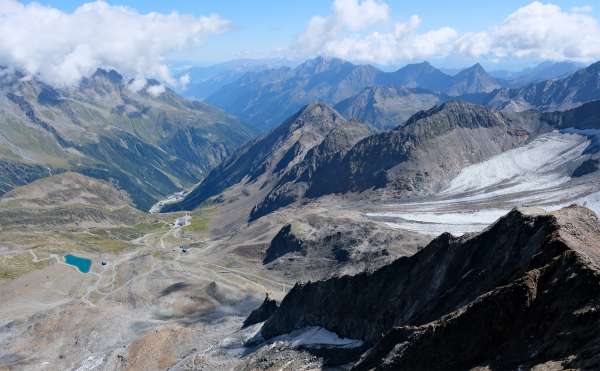 Schaufelspitze peak (3332 m)
The summit cross itself is on a boulder, where a maximum of two people can fit. However, there is more space under it.
Looking back at the final ridge
There are really beautiful views from the top. In addition, the ascent is not very difficult. You can get here from the cable car in 45 minutes at a leisurely pace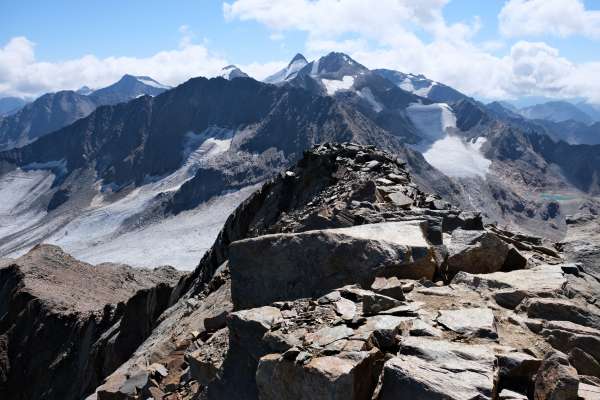 Applaud the author of the article!
Articles nearby
Part of itienary
Article:
Excursion to the Stubai Glacier
The end of the Stubai valley offers a huge amount of natural beauty. Thanks to the cable car, which takes you over two… continue reading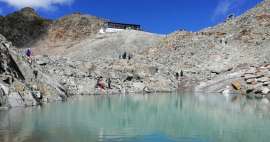 Thanks!
Have you been there? Write a review of this place
Already rated by 0 travelers