Center for tourism in the Stubai Valley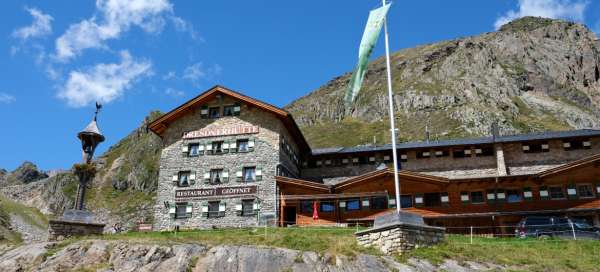 The mountain hut Dresdner Hütte, located at an altitude of 2,300 meters above sea level, is one of the iconic places of the Stubai Alps. It is an incredible crossroads of long-distance hiking trails. Right next to it is also the first intermediate station of the cable car leading up to the TOP of Tyrol, so there is no shortage of visitors here. You can go on a number of hikes or just a short walk to a wild waterfall right from the cottage.
View of the Dresdner Hütte
The Dresdner Hütte is located only 150 meters from the first intermediate station of the cable car below the Egesengrat peak (2631 m), where you can go by the normal route or by the secured route. This is the first option to go from the cottage. After normal, it is about 1.5 kilometers and 300 meters of elevation gain.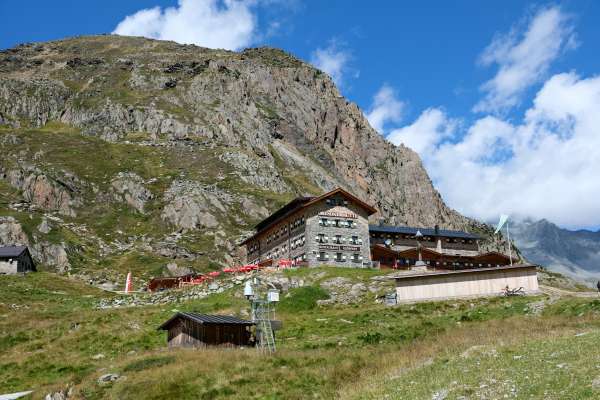 Long-distance hiking trails around the Dresdner Hütte
A number of long-distance routes lead through the Dresdner Hütte:- The most important is, of course, the Zentralalpenweg 02, the most important hiking route in Austria- Adlerweg: the main long-distance hiking route in Tyrol, 320 kilometers long- Stubaier Hohenweg: a well-known loop through the Stubai Alps- Wilde Wasser Weg is a route on which you can also go from there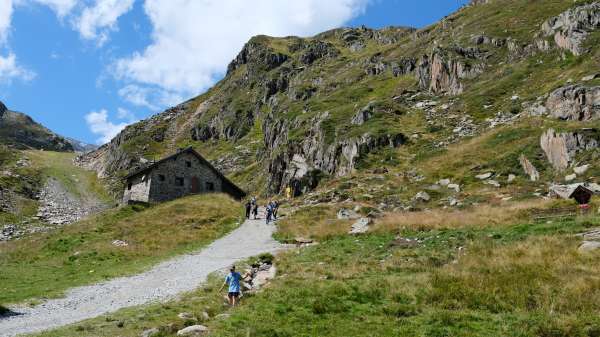 Three streams near the cottage
Three streams flowing from the glacier flow by the cottage. The most eastern is the one that flows from the Fernauferner glacier. Here on the slope you can see that the glacier disappeared here relatively recently. The Schaufelspitze (3332 m) rises on the horizon, which is an easy target thanks to the nearby cable car.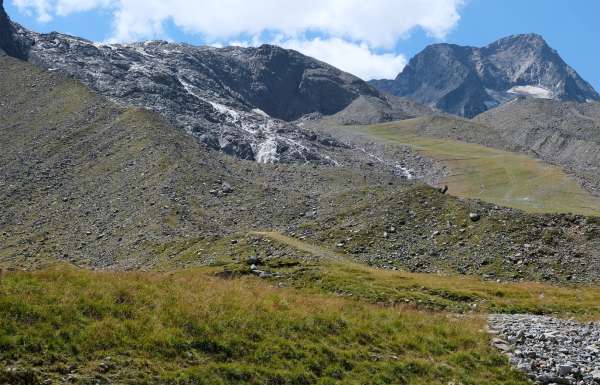 The road to the Bödele Hütte
From the confluence of the streams, directly under the cable car, you can see another possible walk – along the road to the Bödele Hütte (1.3 km and 300 meters of elevation gain) and on to the beautiful lake Beschneiungung speicher (2 km).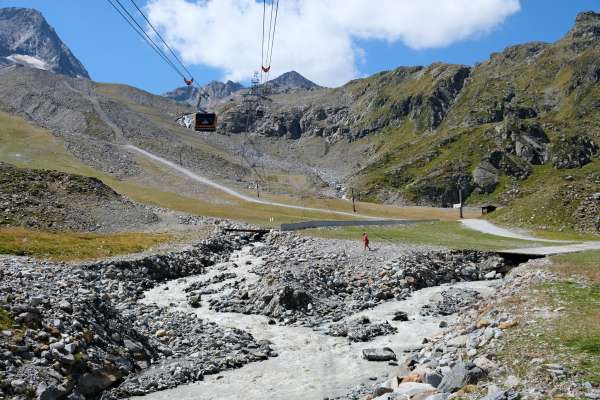 Herz-Jesu-Kapelle Dresdner Hütte
At the cottage you will also find a children's pla­yground and a small chapel above it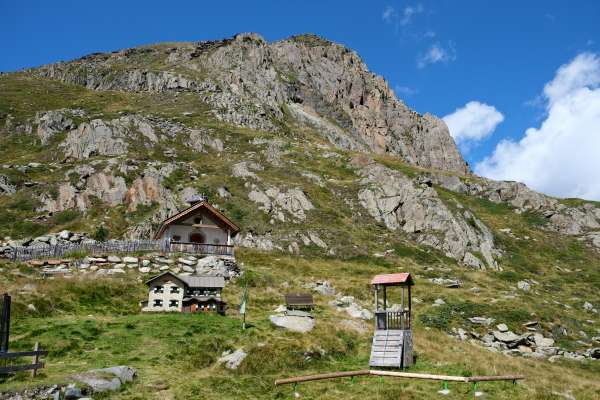 Walk to the waterfall
The shortest walk from the Dresdner Hütte is along the footpath to a small but really wild waterfall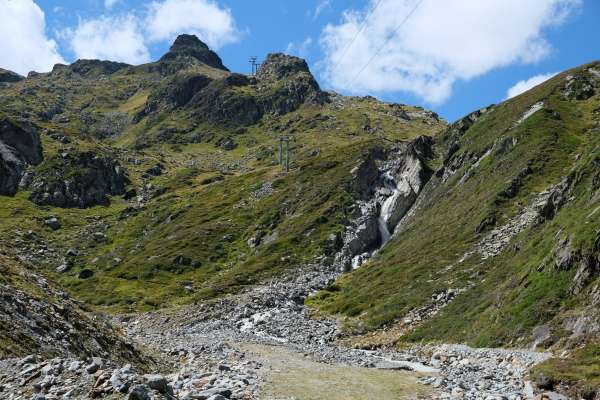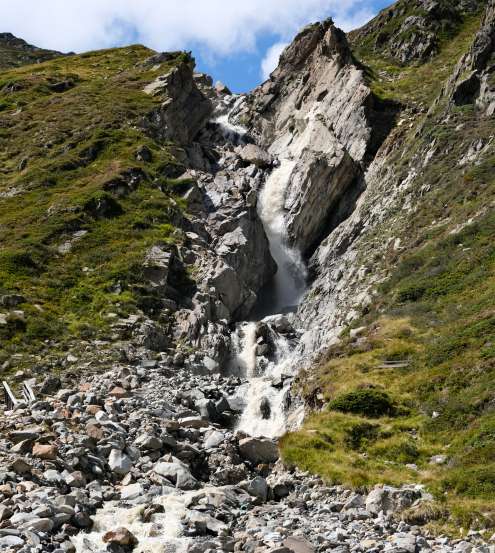 Under a predatory waterfall
The waterfall is only a few hundred meters from the cottage, and since there is no marked route, hardly anyone comes here
View back to the cottage
You can see from the waterfall that the cottage is not really far.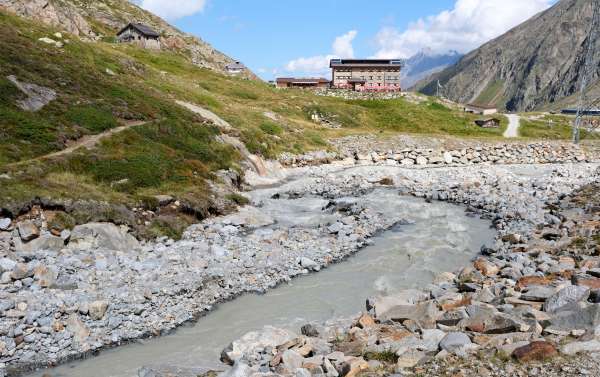 Applaud the author of the article!
Articles nearby
Part of itienary
Article:
Excursion to the Stubai Glacier
The end of the Stubai valley offers a huge amount of natural beauty. Thanks to the cable car, which takes you over two… continue reading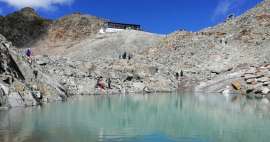 Thanks!
Have you been there? Write a review of this place
Already rated by 0 travelers