Walk between skyscrapers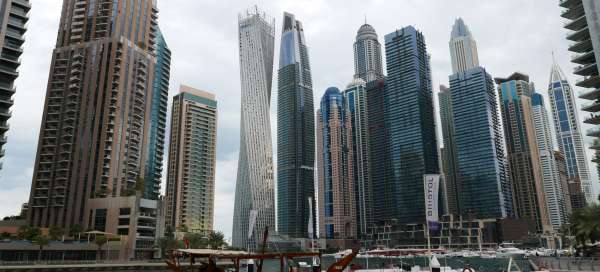 Dubai's biggest attractions include the local marina surrounded on all sides by skyscrapers. There is a circular path, a total length of about 8 km, along which you can walk the whole area and enjoy the views. The marina is just a short walk from a metro station, so it is also easily accessible by public transport
Classic view of the marina
Although the area of the marina is really large, most tourists coming here just take a photo are heading to its northern end, where there is a cluster of the tallest skyscrapers.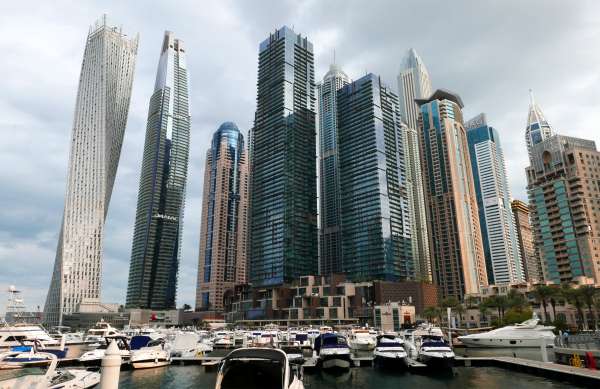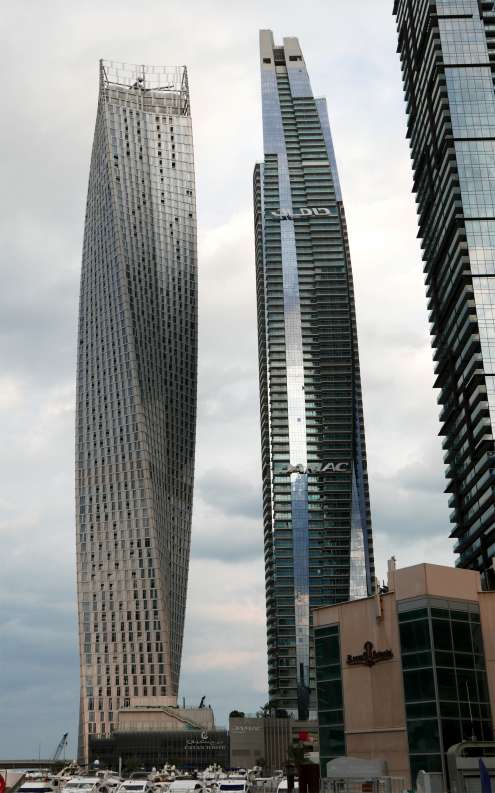 Cayan Tower
Although not the largest but certainly the most typical skyscraper here is the Cayan Tower 306 meters high
Skyscrapers from below
It is definitely worth walking to the foot of the skyscrapers and tilting your head properly. There are luxury hotels in some of them, so if you don't have a problem with money, you can stay in one of them and see Dubai nicely from the top.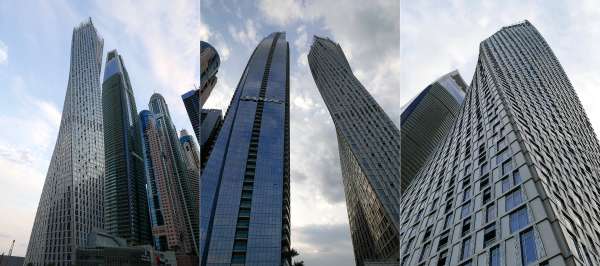 Walk through the marina
A walk through the marina has a special atmosphere – there is an interesting combination of skyscrapers, water and boats. Not only does it have a radius of 8 km, but in addition there are 6 bridges, so the combination of different views is really almost unlimited. The southern part of the circuit is called "Marina Walk" and the northern "Marina Promenade"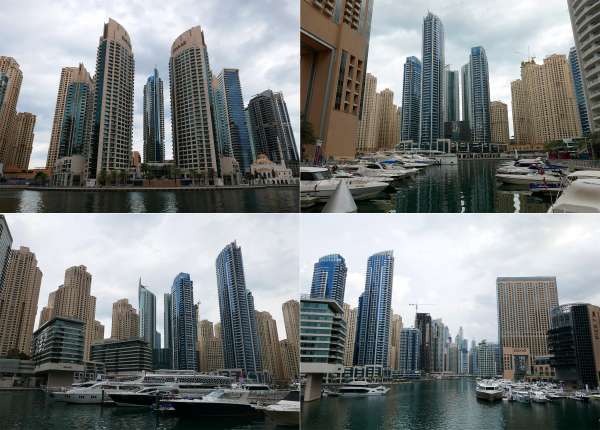 Mosque among skyscrapers
The local mosque has a special charm as it is drowned among skyscrapers. In addition, the evening is nicely lit.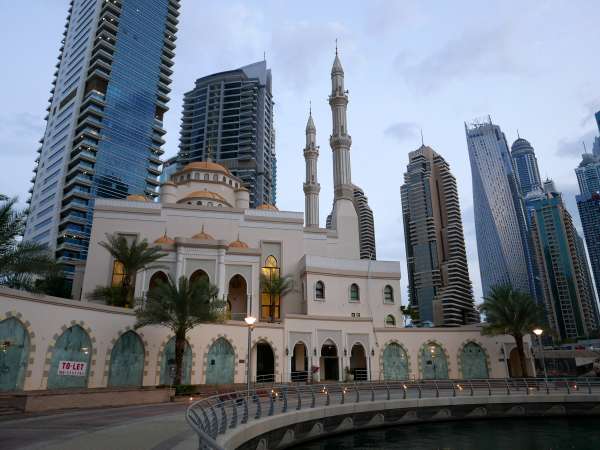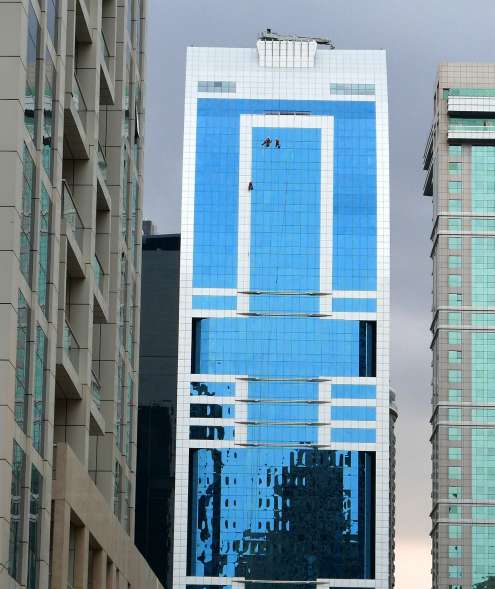 Skyscraper window washers
A very popular profession in Dubai, because there are really millions of those windows
Marina in the evening
The marina has its unforgettable atmosphere not only during the day but also in the evening. You can actually spend hours here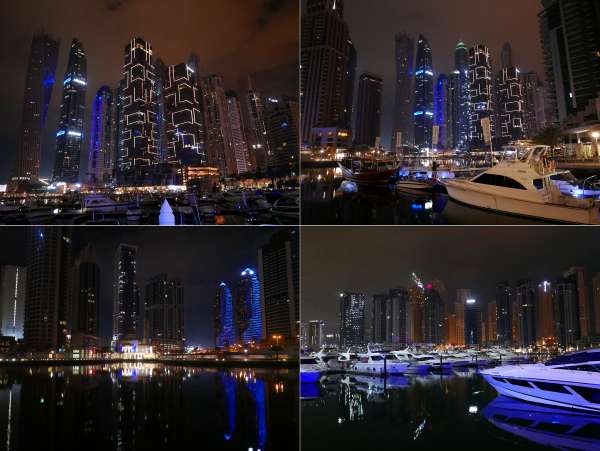 Safe Dubai
We spent most of the night in the marina and you definitely don't feel any danger here. In the morning, people go here to run, mostly single women, which they probably wouldn't dare in every other big city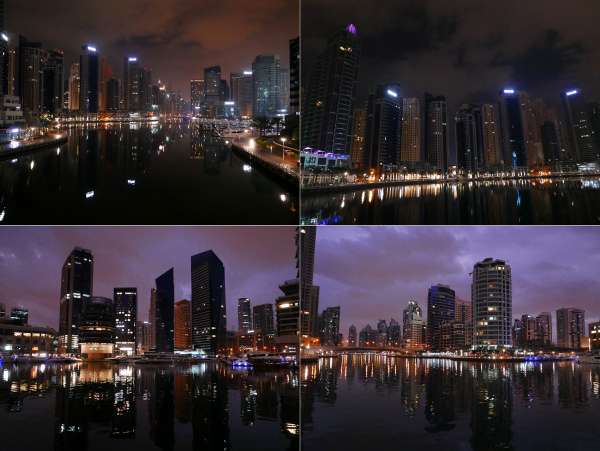 Applaud the author of the article!
Articles nearby
Part of itienary
Article:
Dubai in one day
Dubai is the largest gateway between Europe and Asia. If you have a few hours of time between flights, this is the perfect place… continue reading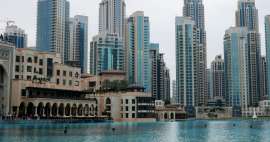 Thanks!
Have you been there? Write a review of this place
Already rated by 0 travelers