A walk with beautiful views all the way to Switzerland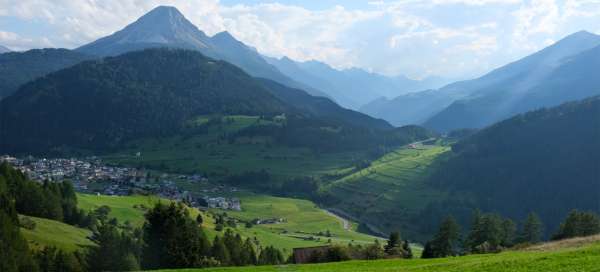 It is possible to do a number of hikes and walks of varying difficulty directly from Nauders. One of the easier ones is the hike to the gasthof Parditsch. Approximately 3 kilometers and an elevation gain of just over 300 meters await you + the way back. Along the way, you will have great views of both Nauders and the interesting mountain Piz Lad (2808 m), which looks almost like a volcano from here. The Innu Valley on the horizon already belongs to Switzerland. The road itself is very comfortable, it is on an asphalt road.
Start of the hike in Nauders
We start in the northern part of Nauders, where we climb the streets, a little zig zag, up. The street leading up is called Kreuzgasse.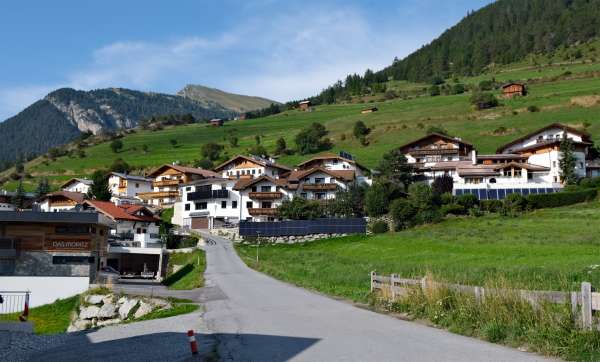 View of Nauders
Finally, we reach the highest point of the village to the big tourist intersection.
 – yellow route no. 17 leads to Schartlkopf (2,810m). From there it's 7km and 1400 elevation gain, so a demanding all-day hike
 – red route no. 14A to Labaunalm and on to the Fluchtwand (2,332m). That's it for half a day
 – and finally our route no. 14 leading along a nice road with constant views across the meadows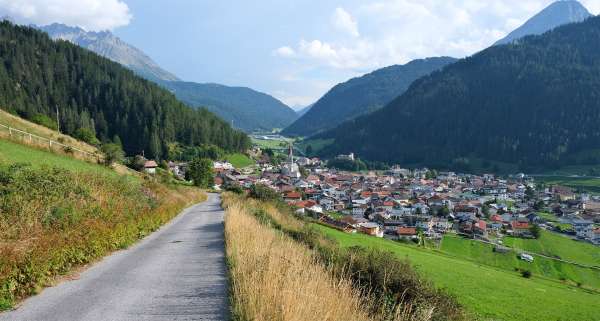 Meadows with haystacks
The path is really like a viewing balcony with meadows full of haystacks. the wall that rises above the Inn already belongs to Switzerland with the peak of Piz Mundin (3,146m)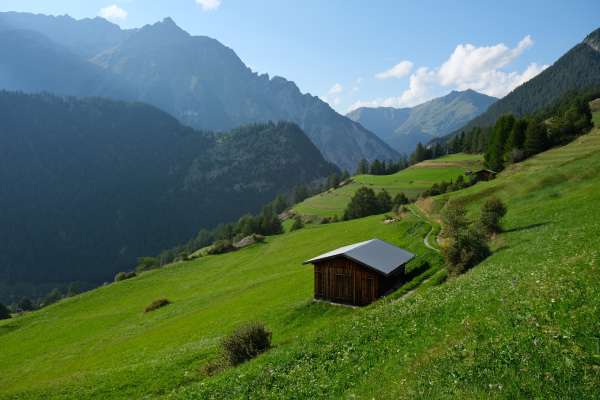 View of the Norbertshöhe saddle
Not only the well-known road to Reschenpass – to Italy leads through Nauders, but also through Norbertshöhe to Switzerland, which can be seen nicely from here.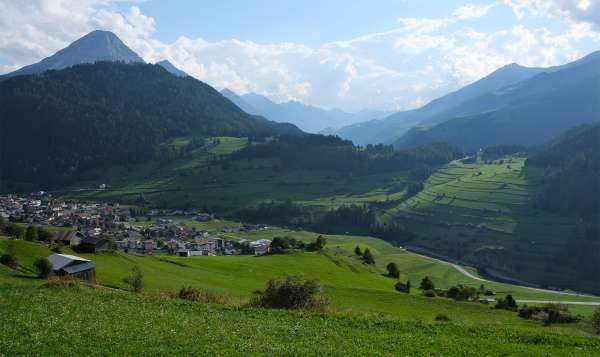 Panoramic view of Nauders
As the height increases, the view gets better and better. You can also see the road leading to Italy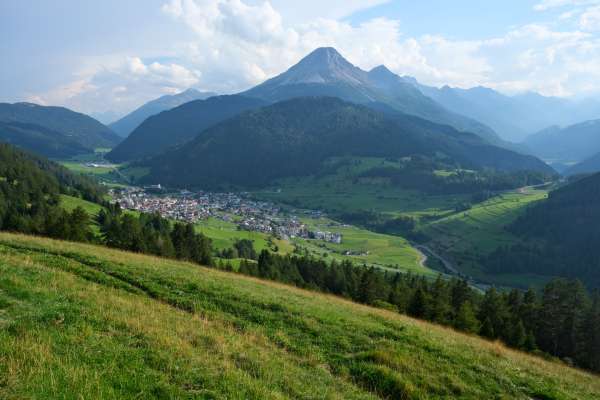 Meadows near Parditsch
We are finally approaching the destination of our walk. There are beautiful meadows around the gasthof.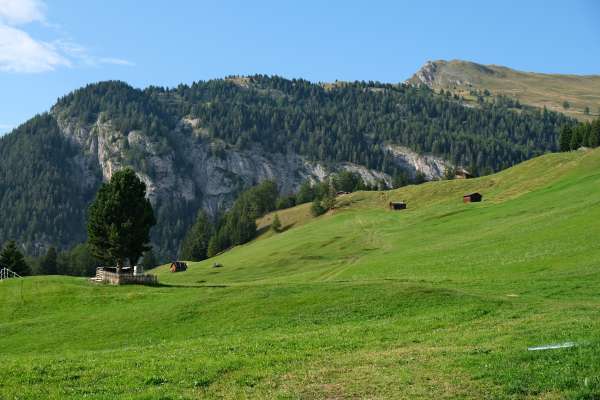 Parditsch
Here we can find a belfry, refreshments and also the Regnum Zegg hotel , an ideal place for those who want to be in a beautiful place in nature and at the same time relatively close to the city.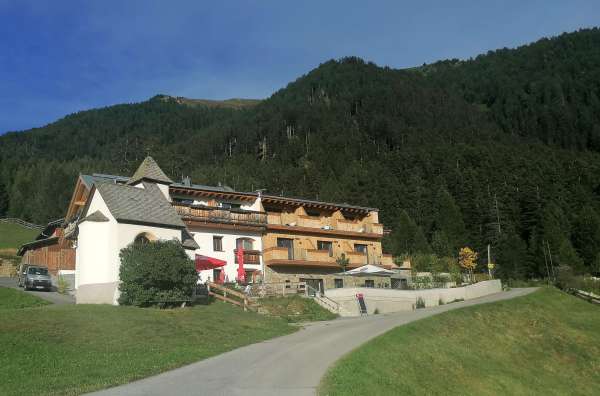 Continuation of the hike
If you have time and strength you can continue the dal hike. Relatively close from here are the two peaks Bazahlerkopf (2,160m) and Fluchtwand (2,332m)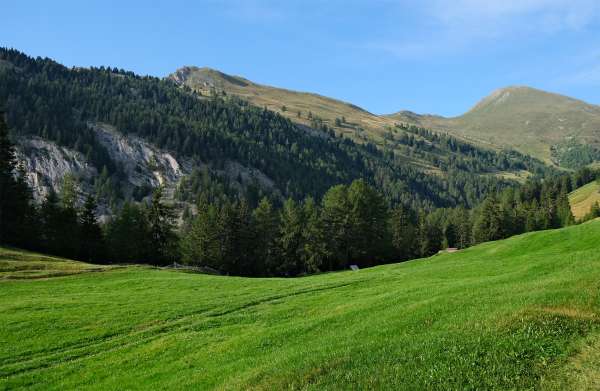 Applaud the author of the article!
Articles nearby
Thanks!
Have you been there? Write a review of this place
Already rated by 0 travelers