Visit of Gilgit
Dusty crossroads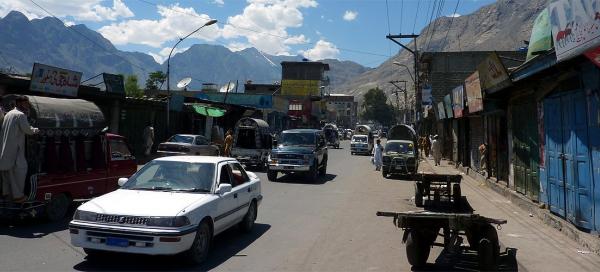 Gilgit ( 1470 m asl) has more than 200,000 inhabitants and is the largest town in the north of Pakistan. Although there is almost nothing to see, practically every tourist traveling to Karakoram on land (to Skardu or Hunza valley or up to China) minimally change here the transport line or must sleep here. Most of them therefore stay here only the shortest possible period before their next transport line arrives.
 
Gilgits mosque
The only interesting building in Gilgit is a large mosque in the town center.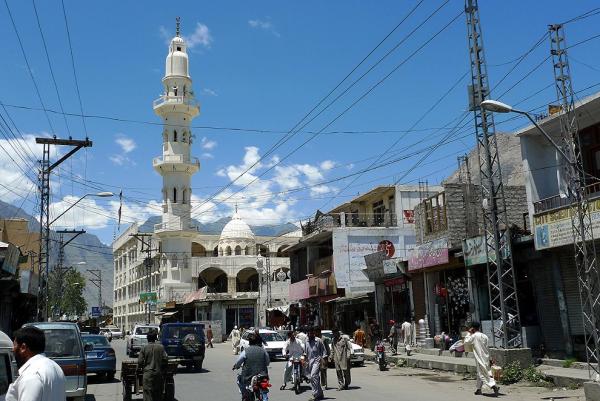 Bridge next to the mosque
Just a short walk from the mosque there is a bridge over the river Gilgit, along which scuttles off only pedestrians and motorcycles. The bridge is basically the best outlook point of the whole area of the town. The arid mountains embrace this vast oasis on all sides. Gilgit river itself rises in Shandur Lake and practically doubles it a few miles further to the south at the confluence with Indus.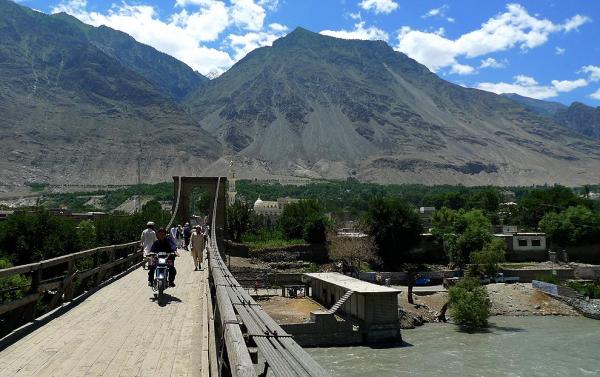 Bridge for the second time
The surrounding arid mountains rise to three or four thousand meters above sea level. Popular trek is the ascent to Jutiyals pastures, from where there are nice views of the Karakorum peaks.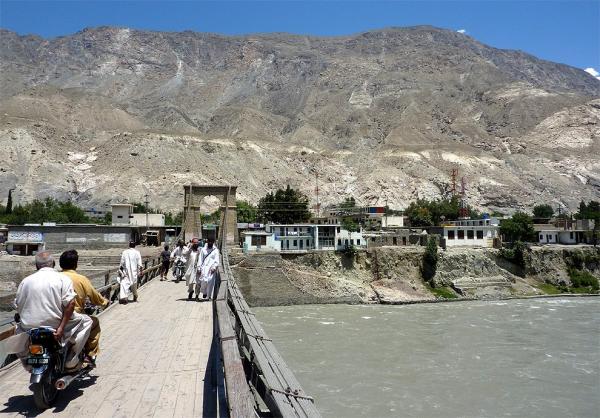 Gilgit
The river is here only a hundred meters wide, but it is deep and with rapid current. It has the largest flow, as every river here in the north, in the summer when it is full of melting ice.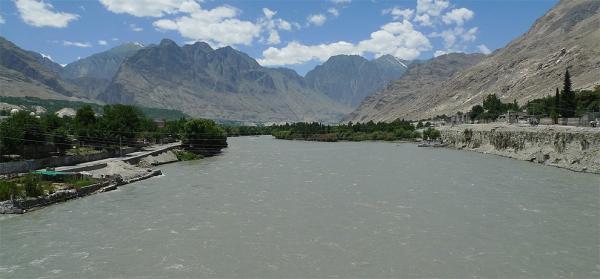 The dilapidated bridge
The second bridge farther downstream is larger, but it is ruined, so it does not make much service.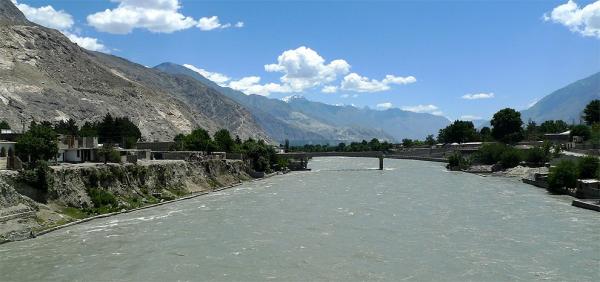 The shop with fruit
The entire central Gilgit is basically built around a single busy street in the vicinity of which you can buy everything – food in small shops , ATM, bank or services of an agency selling for example tickets to Skardu. In the summer is the mango season, so you can have a great fresh juice almost everywhere.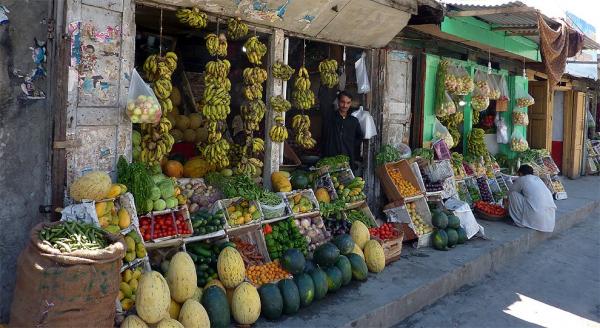 Evenings in Gilgit
Gilgit is very hot during the day in summer and temperatures can reach up to 40 degrees centigrade. So ideal conditions are here at the dusk, when skewers grilling begin on the main street.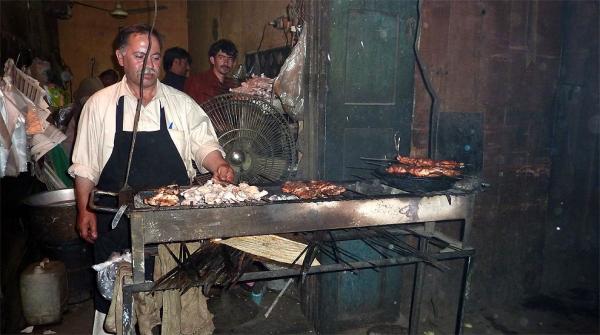 Have you been there? Contribute a good advice to travelers who want to go to this area or add places to your visited list.
Do you want to go there? There is nothing easier than having to deal with others and go on a trip or get tips on where you want to go.
Applaud the author of the article!
Thanks!
Have you been there? Write a review of this place
Already rated by 0 travelers