The most beautiful trip from Koh Samet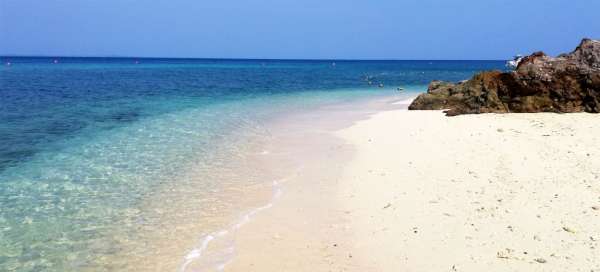 If you ever visit Koh Samet, be sure to spend one afternoon on a beautiful boat trip through the six small surrounding islands. Here you will find beautiful beaches and the opportunity to climb a rocky lookout. There are also two snorkelling stops during the trip
Start of a trip around six islands
Offers of trips around six islands can be found all over the island. They sail twice a day – from 11 to 16 or from 12 to 17. At the time of departure, they will come to your beach with a small boat and take you to the main beach of Had Sai Kaew Island, where you will change to a larger vessel. There are about 20 of you on the ship and they have it well thought out, because most of the time the individual islands are just your group, so you don't feel overcrowded. First you go around the easternmost cape of the island of Koh Samet and then possibly for someone you stop at the port and finally really set sail
Koh Khang Khao
The first stop is about five kilometers east of the first island of Koh Khang Khao, which is just a small rock sticking out of the sea. There is a half-hour stop for snorkeling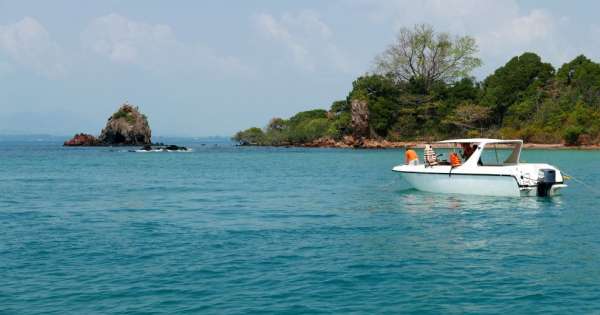 Snorkeling
Snorkeling itself is not so interesting, the water does not have any transparency and the underwater life is not completely varied. Anyway, there are at least shoals of fish lured to a bun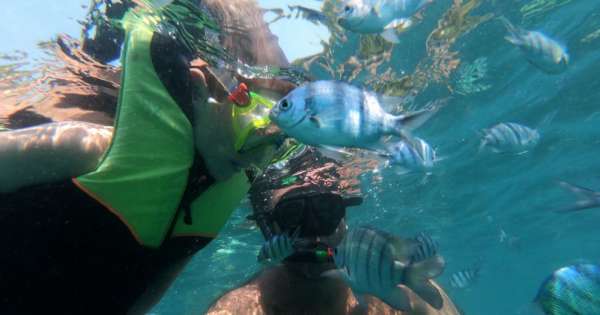 Koh Ku Dee
The second stop is the island of Koh Ku Dee, where there is not only time to swim on the beautiful beach, but also a good lunch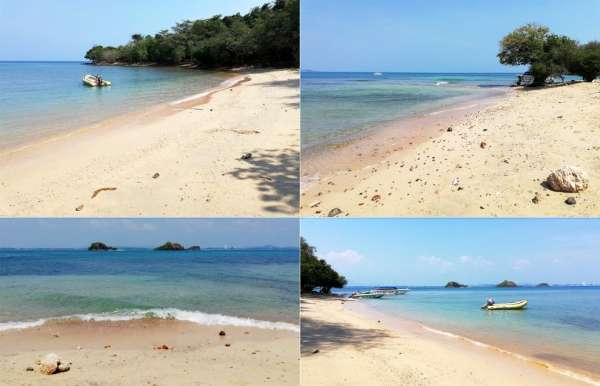 Swimming on Koh Ku Dee
A minor inconvenience on this trip is that all the islands visited, like Koh Samet, belong to the Khao Leam Ya – Mu Koh Samet National Park, and all of you will be bored by the bored park rangers to check your tickets. Please note that the ticket is only valid for four days, and if you stay longer on Koh Samet and sail here at the end of the trip, it is possible that the guards will notice and you will have to buy a new ticket. On the island itself there is a classic beach and then a sandy scythe, which probably disappears underwater at high tide.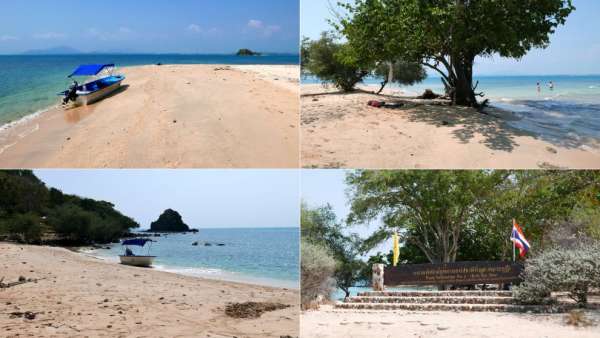 Koh Kruai
The next snorkeling stop is at the island of Koh Kruai, but it occurred to me that there was even less to see here than at the first stop. But the island itself is quite a picturesque sparsely covered rock
View of Ko Kham
Next door is a more interesting island – Ko Kham, where there is a second landing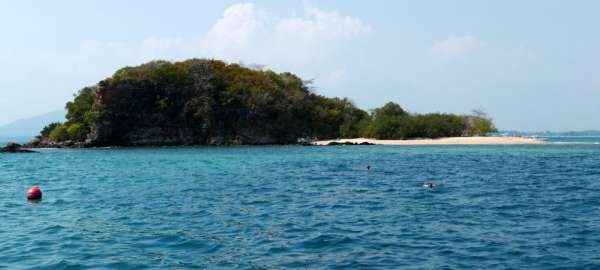 Ko Kham
Ko Kham is another pleasant little island on this cruise. About 150 meters in length and 70 in width. The beach occupies the north of the island. There is also a nice view of mainland Thailand and the surrounding islands where we were a while ago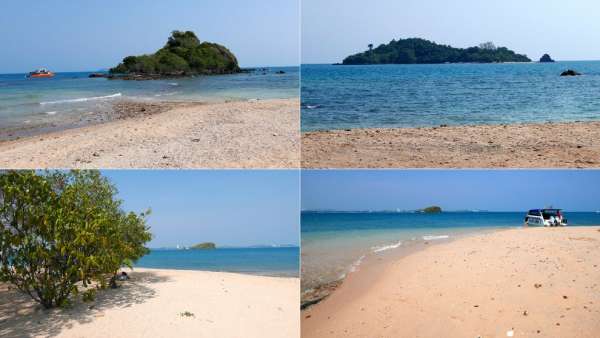 Ko Pla Tin
Another island along the way is the long Ko Pla Tin noodles, which we just went around and didn't stop. From here it is about 7.5 kilometers to the largest and most beautiful island of Ko Ta Lu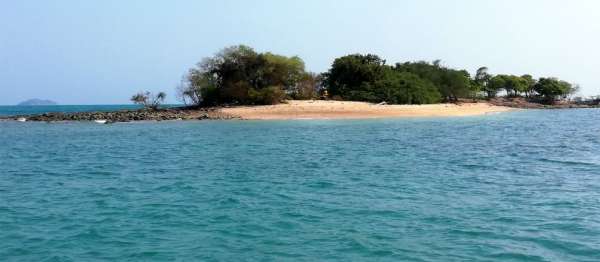 Rock Gate at Ko Ta Lu
The first attraction on Ko Ta Lu is the large rock gate, where it takes a long time before everyone on board takes at least one selfie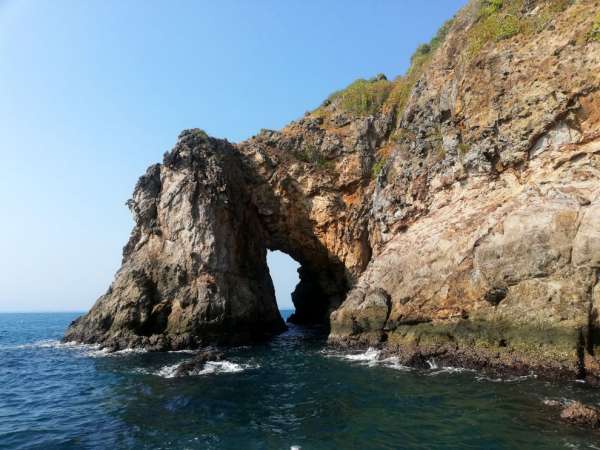 Pier on Ko Ta Lu
Boats land at the Dlouhatán floating pier, leading directly to the beautiful beach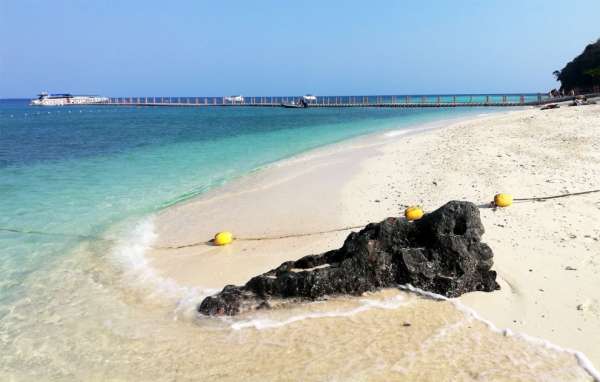 Beach on Ko Ta Lu
The beach on Ko Ta Lu is really beautiful and rightfully stops here for the longest time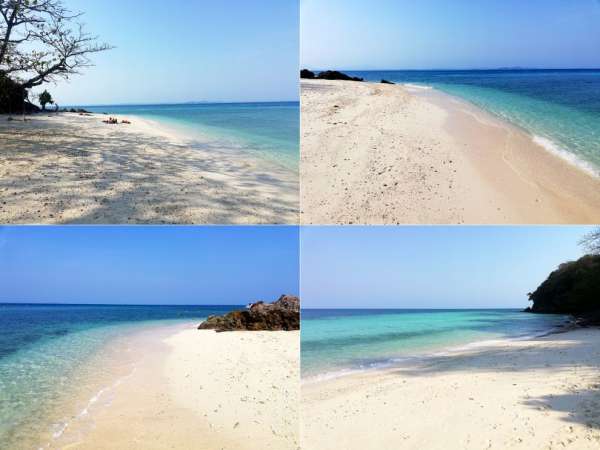 Inland Ko Ta Lu
The island of Ko Ta Lu, or alternatively written as Koh Thalu, is not only a beautiful beach, but also a wild interior, where you can walk on a footpath secured by a rope. If you want to have it really natural, go barefoot – it's possible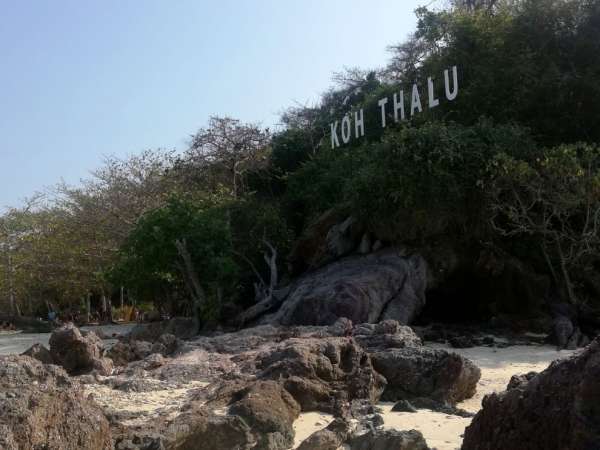 Road to the lookout
Just a few meters from the beach, the path to the lookout begins right away – straight up. It is so sharp that it is better to run ropes along it. Then you just walk through the local semi-arid forest and you are on a nice view. Probably right on that rock gate. Then just the way back and sailing about 11 kilometers without a break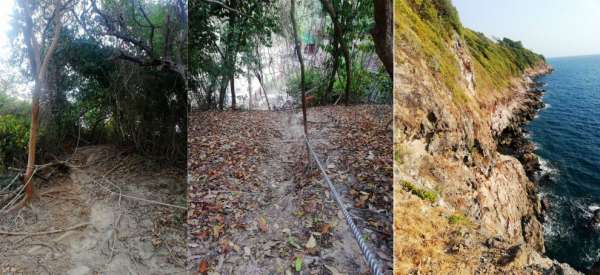 Applaud the author of the article!
Part of gigalist
Giga List:
The most beautiful swimming on the island of Koh Samet
Koh Samet is popular not only for its truly white beaches, but also because it is relatively easily accessible from Bangkok. Let… continue reading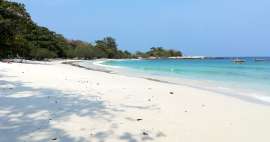 Part of itienary
Article:
Trip to the island of Koh Samet
Koh Samet is one of the closest, beautiful islands in Bangkok. A trip to this island is enough for 3–4 days, but of course at… continue reading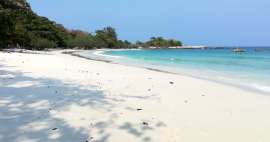 Thanks!
Have you been there? Write a review of this place
Already rated by 1 traveler