The capital of the island of Koh Samet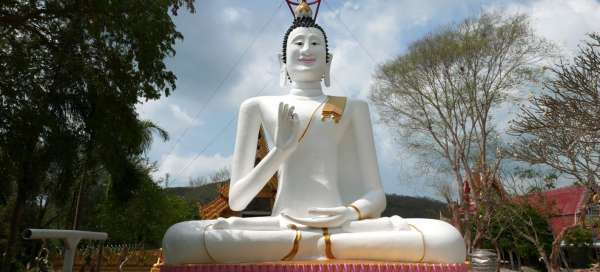 On the northeastern edge of the island of Koh Samet you will find the only town on this island – Phe. The starting point is the port, then the main street with restaurants and shops. Here you will also find a large area of a still being completed Buddhist temple. On the southern outskirts of the city is the largest beach on the island of Had Sai Kaew
Port of Koh Samet
The very first thing you will experience on the island is the local port. Beware, there are two piers, so on the day of departure, be sure to ask from which you are leaving, so that you do not wait for the wrong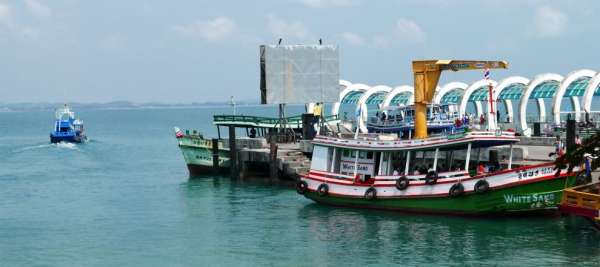 Fruit and vegetable shops
Basically, as soon as you get off the boat, you can get in a shared taxi / pickup truck / and drive to your accommodation to get rid of your luggage. If you are here for an evening walk, walk along the whole main street, there are a lot of fruit shops, where of course you can buy it significantly cheaper than on the beach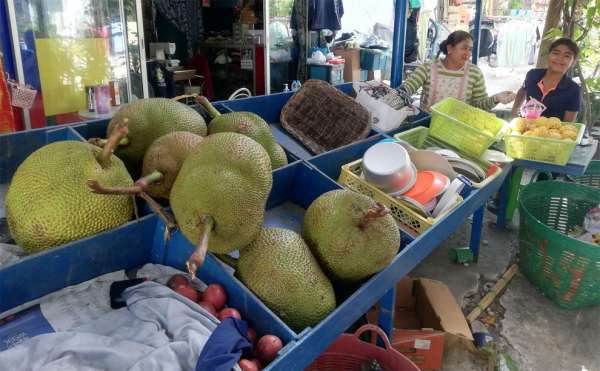 Street canteens
Along the main street there are many dining rooms, from small restaurants to large soup kitchens, where five restaurants in one space are needed right next to each other.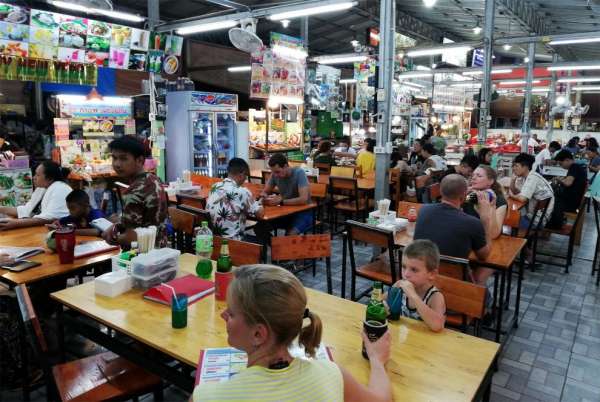 Offer restaurants
The tempting menu is usually in the pictures, so you can choose according to it if you do not understand everything on the menu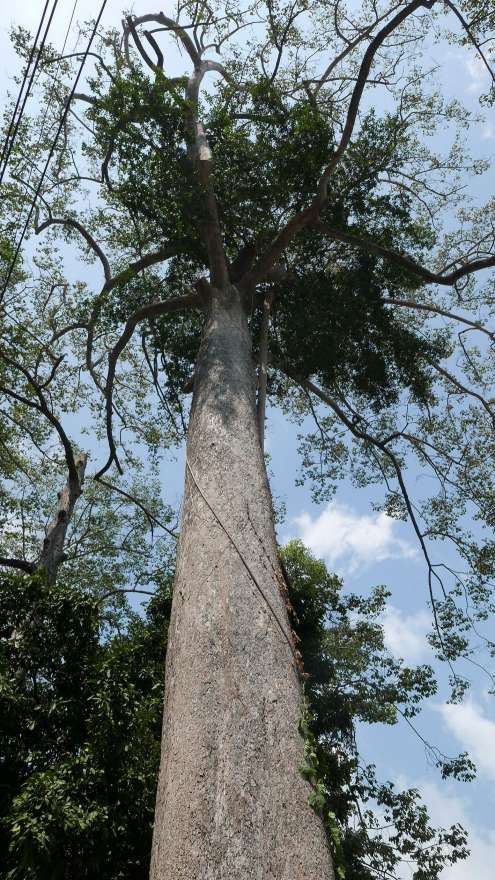 Beautiful trees
Although Koh Samet is not famous for its lush vegetation, it is one of the islands with a drier climate, sometimes even here you will find really impressive trees. This one grows just a short walk from the harbor
Buddhist temple on Koh Samet
If you want to escape from the hustle and bustle of the town, head to the only Buddhist temple on the island. This imposing Buddha is also sitting here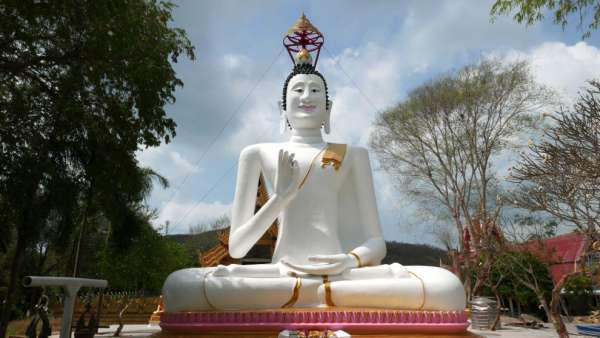 In the temple complex
Despite the fact that the complex is still being completed, there are already quite a few picturesque corners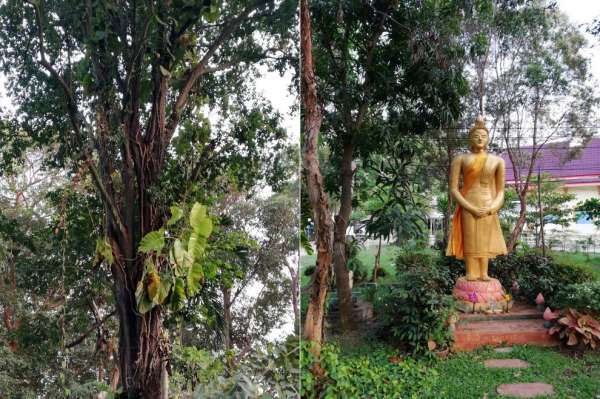 Tropical vegetation
Lovers of Buddhist buildings as well as beautiful tropical vegetation will enjoy themselves here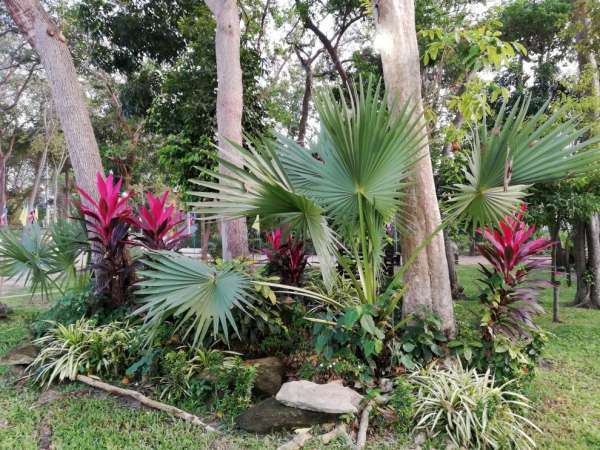 Temple under construction
Some parts are still not finished and so far only gray concrete slowly covered with "gold" can be seen.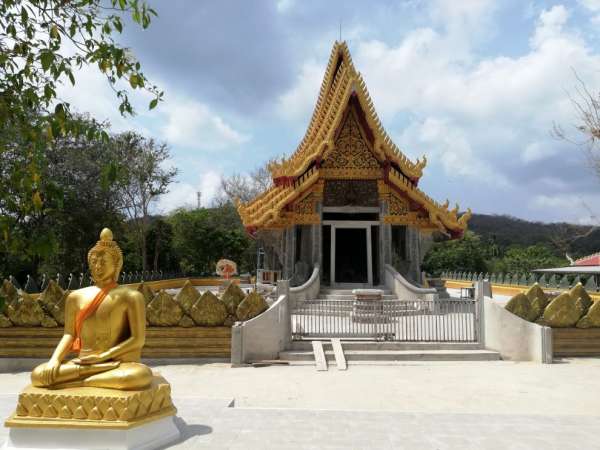 Taxi center of the island
There are always a lot of taxis at the biggest crossroads in the city. There is also a sign with the price to any beach on the island. If you drive alone, it will be quite expensive, but if you run into a full car, you will drive for a few Baths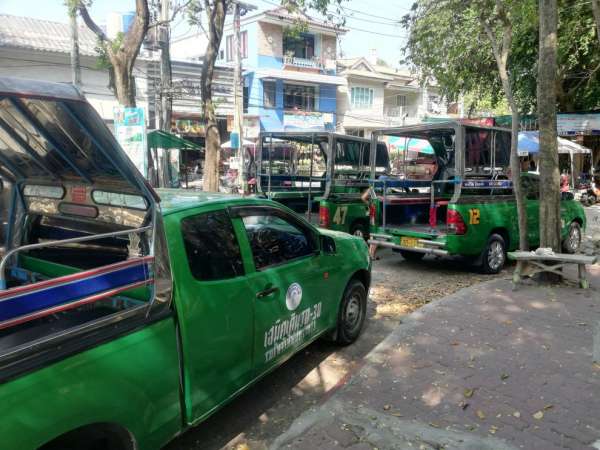 Entrance to the national park
Apart from taxi drivers, there is also something like a police checkpoint to the national park, where they cash out every tourist. Definitely keep your ticket, they can check you in several other places. Of course, you have the feeling from the whole national park that it was created only for collecting the entrance fee, because in the interior you will find as much garbage as possible.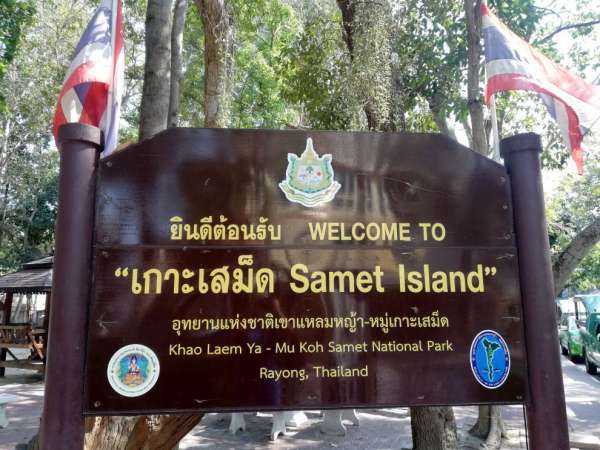 Had Sai Kaew beach
Most visitors go to the southern region of Phe, where the longest beach on the island and possibly the whitest sand, enjoy the beautiful sea.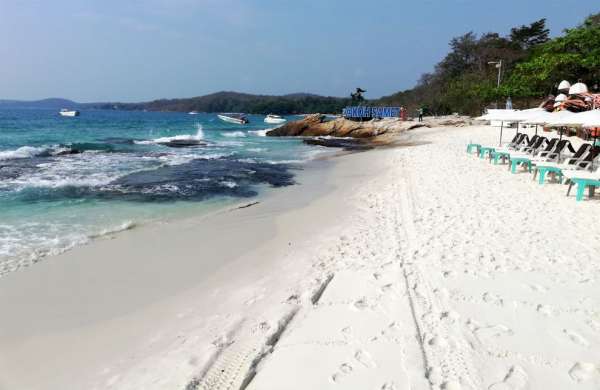 Applaud the author of the article!
Part of itienary
Article:
Trip to the island of Koh Samet
Koh Samet is one of the closest, beautiful islands in Bangkok. A trip to this island is enough for 3–4 days, but of course at… continue reading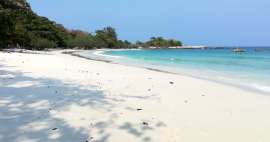 Part of itienary
Article:
The island of Koh Samet from north to south
Koh Samet with a little imagination looks a bit like Italy on the map. It is such an elongated triangle with a road leading in… continue reading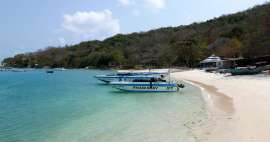 Thanks!
Have you been there? Write a review of this place
Already rated by 1 traveler