Beaches in the north of the island of Koh Samet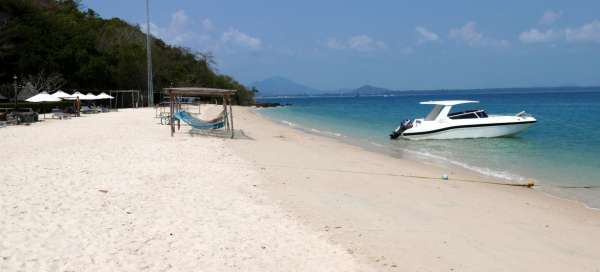 There are two beaches in the north of Koh Samet. Compared to the east coast, they are not so popular, mainly due to the proximity of the port. This is especially true for the first beach of Ao Klang. Ao Noi Beach Farther west is much better
On the way to the beach
The road to the beaches in the north starts right at the port. You climb easily and get over Sunrise Villas, which must be probably the worst accommodation on the whole island. On one side of the road and on the other a view of the harbor and the hum of boat engines. Then you will pass a few more houses stuck on the edge of the slope and you will descend to the first beach of Ao Klang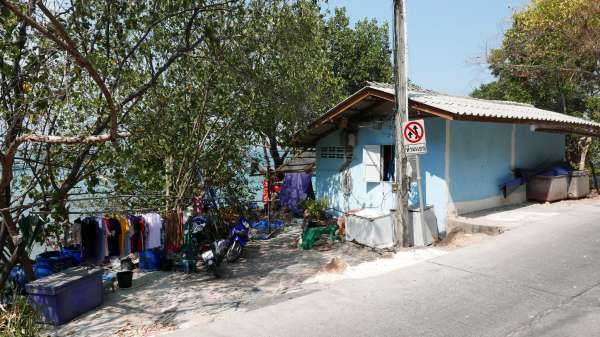 Ao Klang
In the first possible place we descend from the road to the beach. It starts with small coves, but in the end is quite a nice and wide beach. The impression is spoiled only by the nearby port and too many moored motor boats
The western half of Ao Klang beach
Ao Klang beach basically divides a large pier into two parts, where larger boats can moor. This is a photo from the second western half of the beach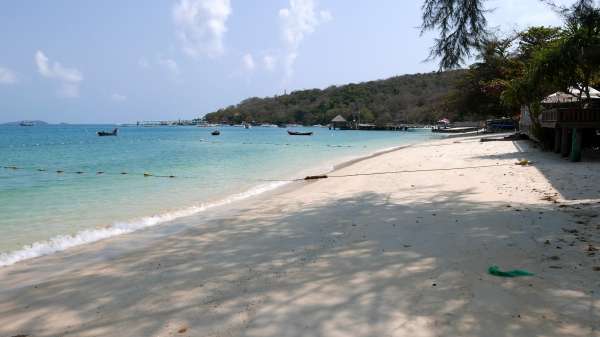 The beginning of Noi Na beach
Klang beach is terminated by a small built-in protrusion, so here you have to return to the road for a while. A little further on, reconnect to the beach. You will meet some ugly piers before the beach becomes nice again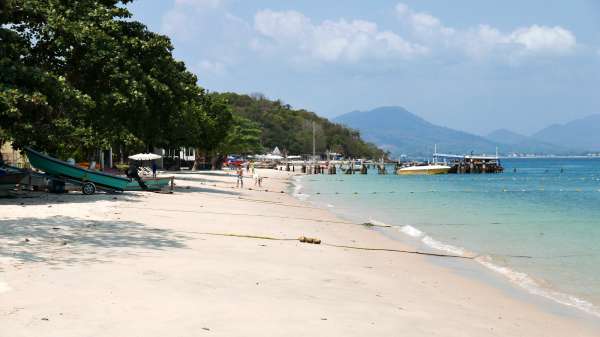 At the end of Noi Na beach
At the very end of the beach it is the most beautiful, it is also followed by nice and more expensive accommodation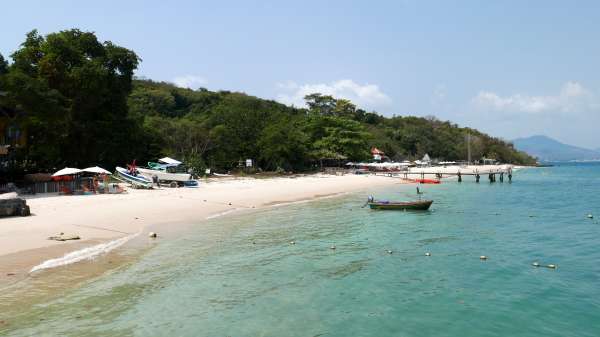 Retrospect
It is also worth mentioning that on this side of the island the sea is very calm and there are no afternoon waves like on the east coast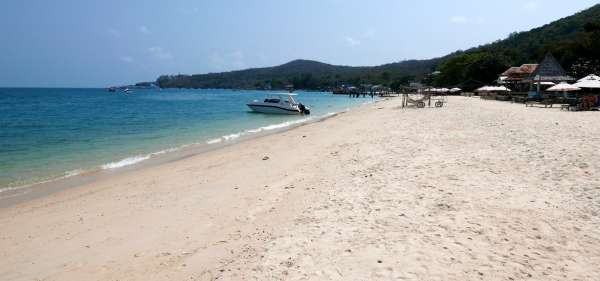 The northern end of Koh Samet
After less than two kilometers walk from the port, we are basically at the very northern end of the island of Koh Samet. You can go back on your own or shared taxi, if any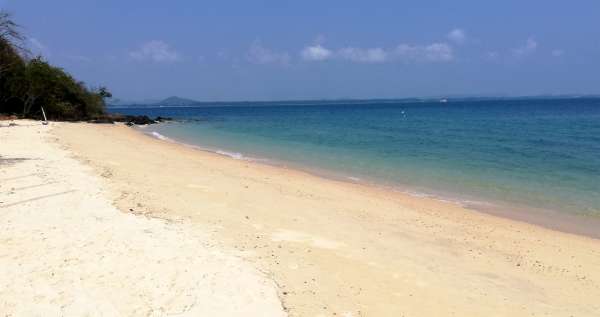 Applaud the author of the article!
Part of gigalist
Giga List:
The most beautiful swimming on the island of Koh Samet
Koh Samet is popular not only for its truly white beaches, but also because it is relatively easily accessible from Bangkok. Let… continue reading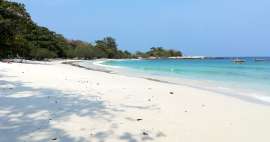 Part of itienary
Article:
The island of Koh Samet from north to south
Koh Samet with a little imagination looks a bit like Italy on the map. It is such an elongated triangle with a road leading in… continue reading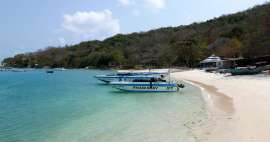 Thanks!
Have you been there? Write a review of this place
Already rated by 1 traveler