Beautiful landscape near Ostrava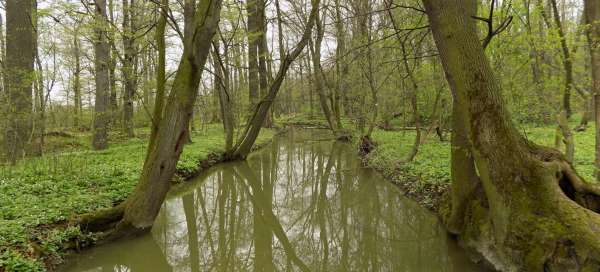 Not far from Ostrava is the floodplain of the river Odra. A flat and beautiful landscape that is suitable for walking or hiking or cycling.
Tips for interesting places in Poodří
The Poodří area is quite large and there are a lot of interesting places. With so many people, it's from a lot to a situation where you're far and wide alone. It depends on the day of the week, but also on the route you choose. Just open the map and stick your finger – there are plenty of them and they are all beautiful. Maybe you won't end up in one of the many ponds :-) – ** Blucher's Forest **: An area with countless plants, aquatic animals, and other natural beauty. If you only have a few hours when you want to soak up the most from this area, I recommend making a circuit along the local roads. For example: [https://mapy.cz/s/1D7cM]. – ** Bartošovický mlýn **: In the village Bartošovice there is a reconstructed water mill, which is owned by a very passionate owner. Sometimes the mill is released, it's definitely worth a visit! – ** Bike / scooter ride **: Plan the route best according to yourself and your length requirements. But as long as you stay in Poodří, you will drive almost flat. Great for family trips. There are also many marked bike paths. ** Where to go next: ** – There are several castles in the vicinity – If you like lookout towers, a short distance from Oder is the Olšová lookout tower with a shelter where you can have a snack – Do you want a little adrenaline? Once again, not far from the Oder is the HEI-park Tošovice, where they have a bobsled track – the ruins above Starý Jičín are also worth a visit – and on the smaller of the peaks there is also a fireplace where you can have a good roast! ** Follow me on Instagram! **: [https://www.instagram.com/pavelpancocha/]
Streams and flowers are everywhere
When you go around the ponds, you will certainly come across a lot of streams and white flowers.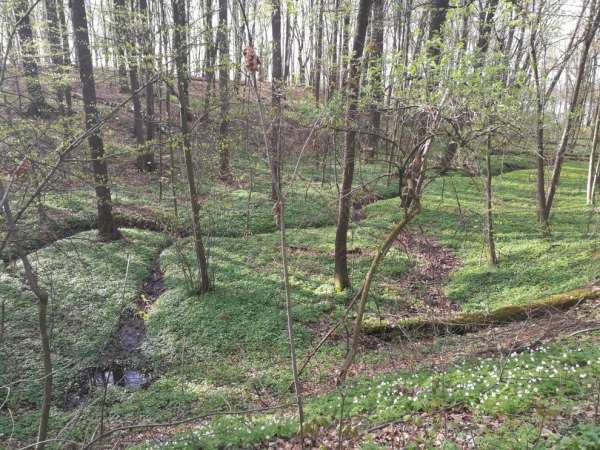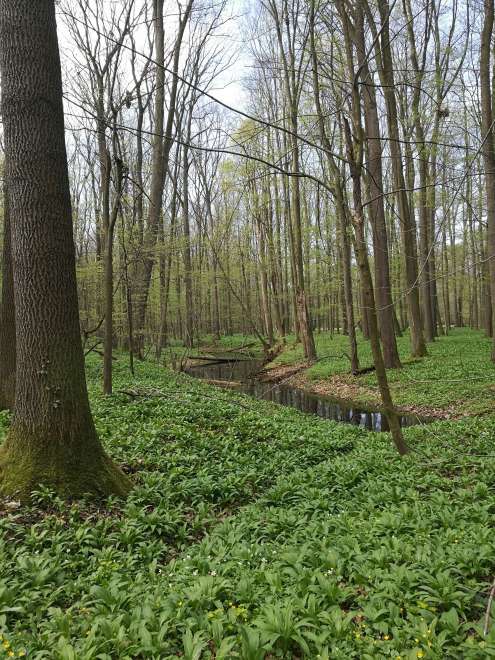 It depends on the time of year
From the beginning you will see a sea of flowering anemones and green bear garlic, and gradually the anemones will bloom and the wild garlic will start to bloom. But beware, you are in the PLA – no twitching!
Forests, plains and lots of water
The local landscape is really beautiful and unique. Ideal for relaxation and pleasant active rest in nature and for the less physically fit and children.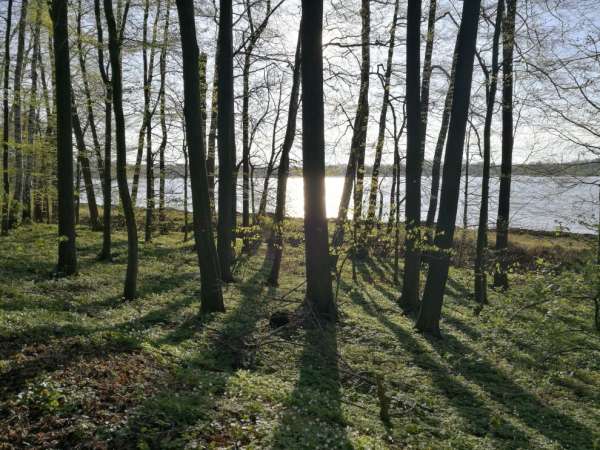 Applaud the author of the article!
Thanks!
Have you been there? Write a review of this place
Already rated by 3 travelers