Wrote
7 articles
and follows him / her 2 travelers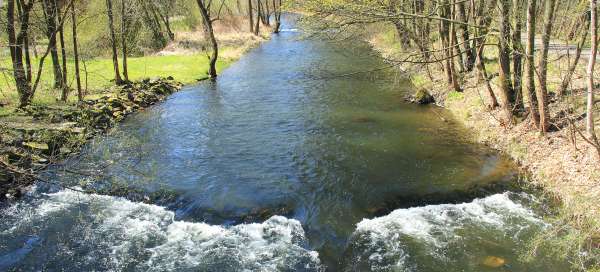 We start the journey at the Hradec nad Moravicí chateau and set off from Žimrovice to Podhradí. We will follow the red sign and from the park we will go to the river and cross the bridge to the other side. We continue upstream to Žimrovice. We will follow the red markings from the next signpost. The road initially leads on asphalt, but then disappears in the forest. We go towards Weisshunov – Papírenský splav, which is reminiscent of a unique canal built in the years 1890–1891 used to transport wood to Žimrovické papírny and to produce electricity, which was allegedly sufficient for the whole of Opava. A little further on we can see the unique Aqueduct and more daring I can choose the path along the edge of the canal, which runs parallel to our red route. We leave the Moravice river for a while, look at where the canal, which disappears in the rock, and ascend above the raft. The rafting itself is worth a stop, we can also see where the water flows into the canal, which we watched at the beginning of the trip. The sign leads us upstream, and we ascend to the lookout point Nad Melčským údolím, from where we descend to the pastures of grazing cows and still follow the river, which meanders nearby. From here we head through the forest through Anna's valley, and from a distance we see the horizon of Vikštejn Castle. The road will take us to Podhradí from where we can take a bus back to Hradec nad Moravicí.
Hradec na Moravicí
The journey begins in the castle of Hradec na Moravicí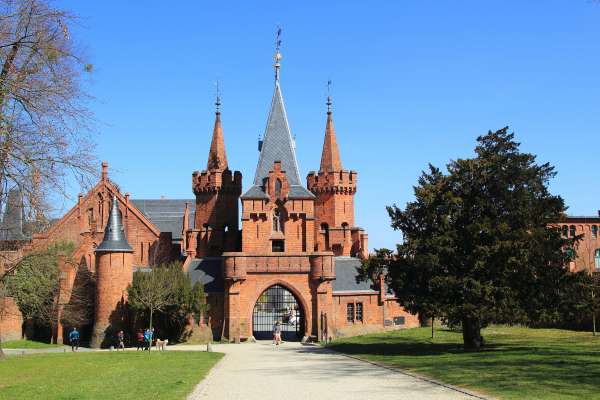 Water channel
The 36 km long waterworks was built in 1891 by Karel Weisshun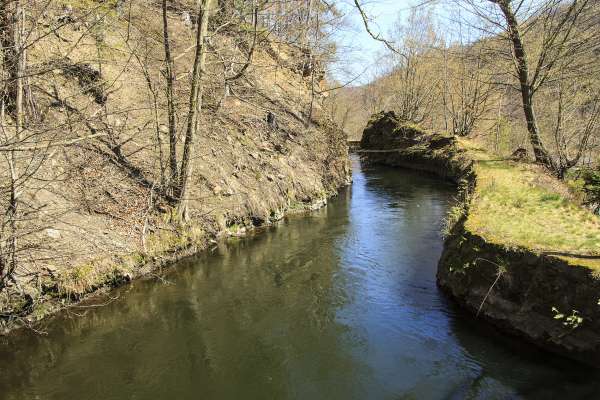 Aqueduct
The path passes around the aqueduct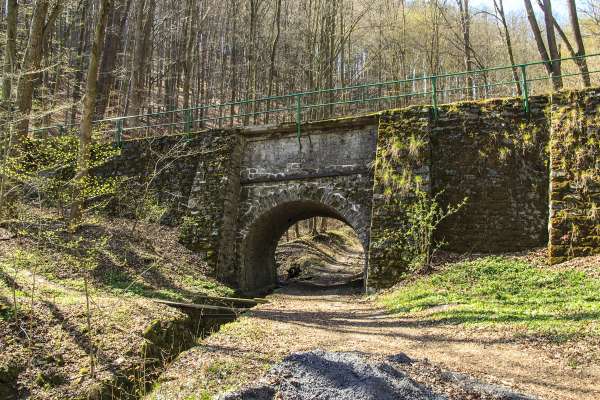 Road from the aqueduct
From the Aqueduct you can continue along the canal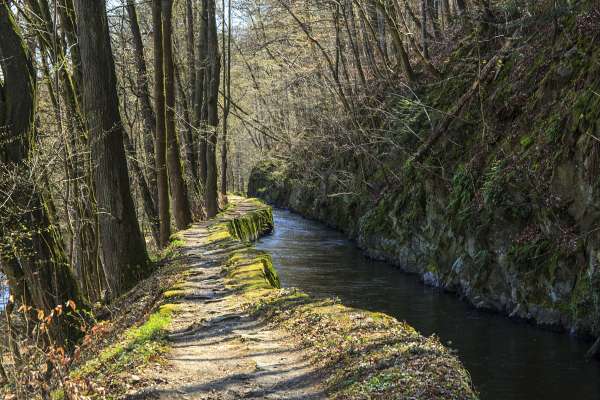 Paper raft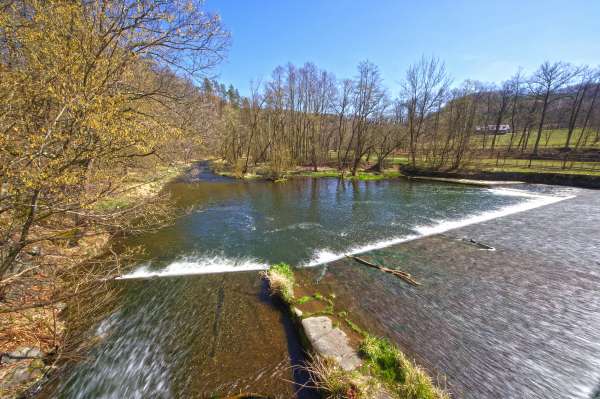 Road along Moravice
The route offers views of the beautiful corners of Moravice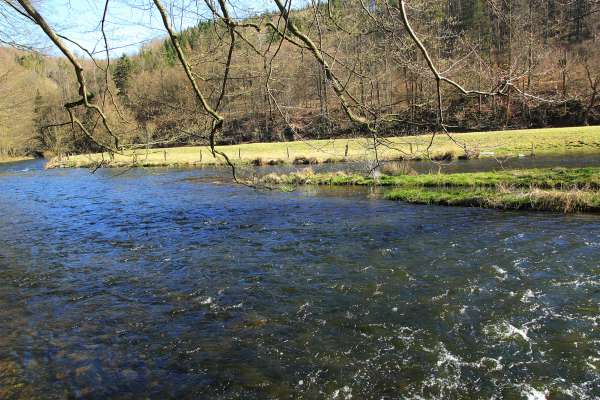 Applaud the author of the article!
Thanks!
Have you been there? Write a review of this place
Already rated by 0 travelers