A jewel of northern Patagonia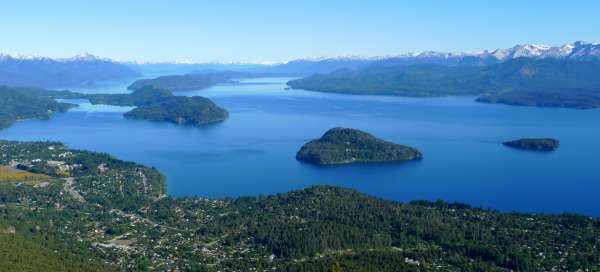 San Carlos de Bariloche is by far the most famous tourist center in northern Argentine Patagonia. It is the starting point to the beautiful Nahuel Huapi National Park full of mountains and lakes. The classic itinerary is about three days, but you will see only the most famous places around Bariloche. You can stay here almost indefinitely and there is still something to discover
Centro Civico in Bariloche
Bariloche is really a place designed mainly for tourists. The only monument is the local central square "Centro Civico" surrounded by beautiful buildings from 1940, which later became a protected national monument. In the middle of the square is a statue of General Roc (former Argentine president), who is obviously not much in love with the original inhabitants of Mapuchova.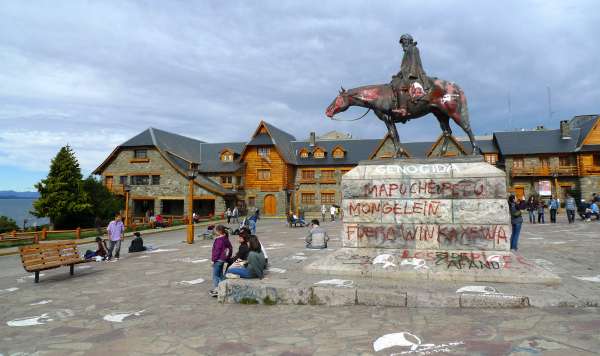 City Hall in Bariloche
The dominant feature of the square is the local town hall with a tower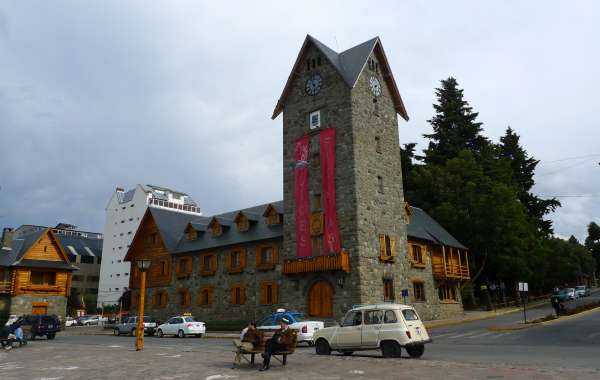 Lake Nahuel Huapi
The city lies on the edge of the huge Nahuel Huapi Lake, after which the national park is named, which surrounds the city from practically all sides. On the shores of the lake you can spend a lot of time watching the weather change over the surrounding mountains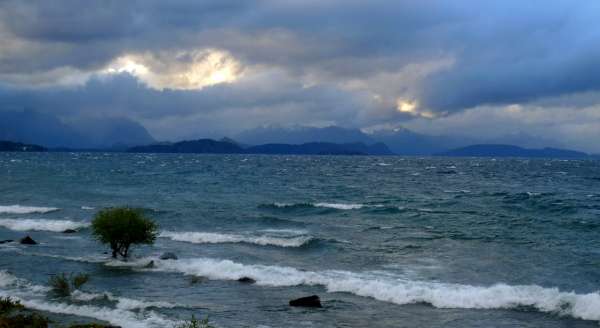 Excursions from Bariloche
The city center and the lake shore will be a short walk away. But the surrounding trips offer a lot of beautiful and interesting. The biggest classic is the ascent to Cerro Otto (1,405 m above sea level), where you can also take a cable car. The second classic trip is another hill Cerro Catedral (2,405 m above sea level)
Part of itienary
Article:
Ascent to Cerro Otto
Cerro Otto (1,405 m above sea level) is a magnificent observation mountain above the famous city of Bariloche in Argentina.… continue reading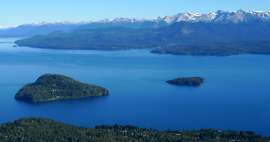 Part of itienary
Article:
Ascent to Cerro Catedral
Cerro Catedral (2,150 m above sea level) is a mountain massif located less than 20 kilometers from Bariloche. The mountain is… continue reading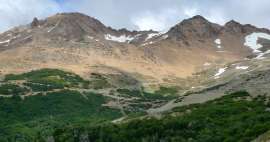 Article:
Lookout from Cerro Llao Llao
Just a few miles northwest of the tourists besieged by the city of Bariloche there is a beautiful touristic circuit with views of… continue reading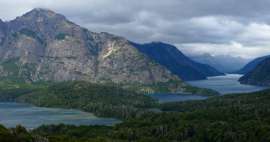 Limay river valley
Near Bariloche is also the beautiful Limay River around, which is a completely different landscape. You can see it, for example, on the way to Buenos Aires. Otherwise you will need a car
Part of itienary
Article:
Riding through the Limay river valley
The long drive from Bariloche to Buenos Aires is very interesting at the beginning, when you go through the valley of the river… continue reading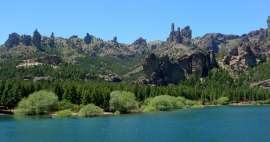 Applaud the author of the article!
Part of gigalist
Giga List:
The most beautiful trips in Patagonia
Patagonia is a very large area in southern South America in Chile and Argentina. It offers some of the most beautiful natural… continue reading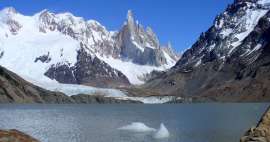 Thanks!
Have you been there? Write a review of this place
Already rated by 1 traveler