Sailing, swimming and walking under the waterfall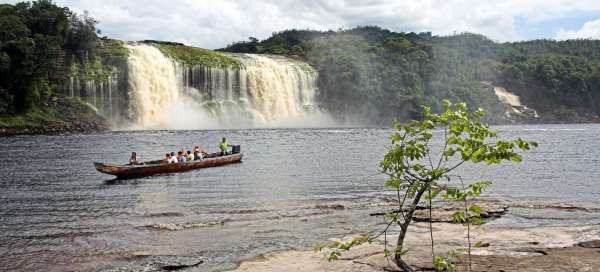 A classic afternoon trip from Canaima includes a canoe cruise on the beautiful lagoon, a short walk to Ucaima playita beach with swimming, a view of the Salto el Sapo waterfall and interesting excursions directly below this waterfall. It's a nice and interesting time spent before sailing to the main attraction – Salto Angel waterfall
Preparation before departure
The trip begins with a cruise across the Canaima Lagoon. Everyone must wear a vest.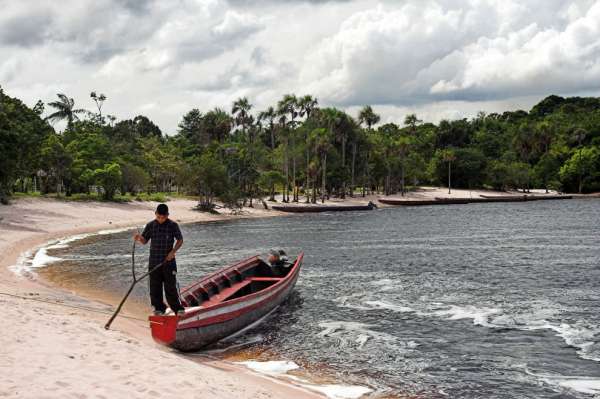 Salto Ucaima and Golondrina waterfalls
The canoe offers beautiful views of the massive waterfalls on the Carrao River
Salto Hacha Waterfall
Probably the most interesting waterfall is Salto Hacha near the northern end of the lagoon.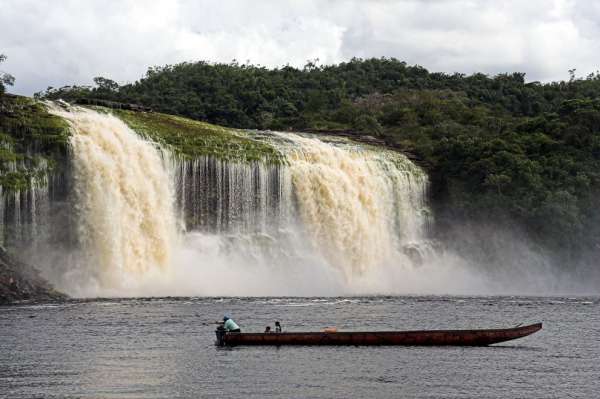 Salto el Sapo waterfall
After landing at the other end of the lagoon, you can walk to the Salto el Sapo waterfall. It is significantly less watery than those that fall directly into the lagoon.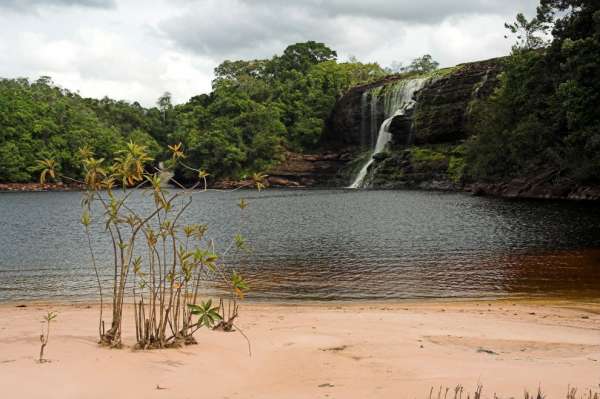 Playita Ucaima beach
This place, just a short walk from the Salto El Sapo waterfall is called Playita Ucaima. The name does not lie, you can take a nice bath here.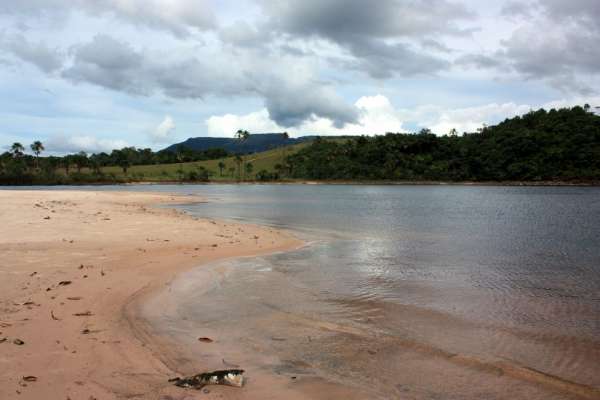 The edge of the waterfall
The trip continues to the very edge of the waterfall, which also serves as a nice view of the countryside. Of course, this part is only possible at lower water levels.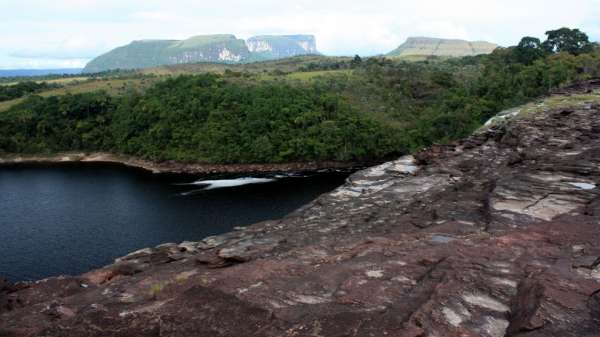 View of the Table Mountains
The view of the nearby Table Mountains is worth it.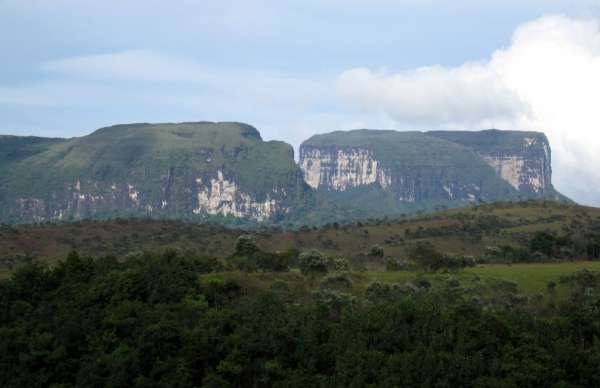 Beach view
From the waterfall there is also a nice view of the crescent sand running into the water – the beach where you were a while ago.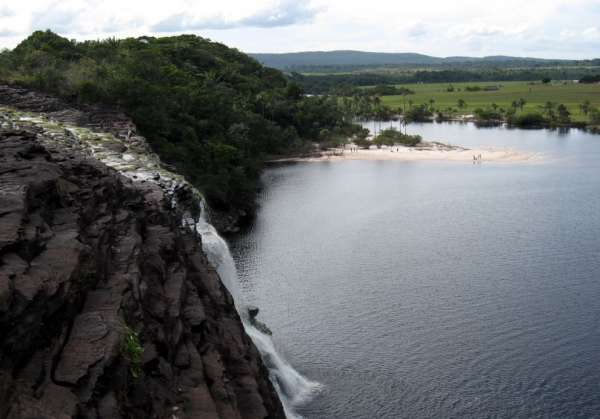 Waterfall at your fingertips
The local waterfalls are really beautiful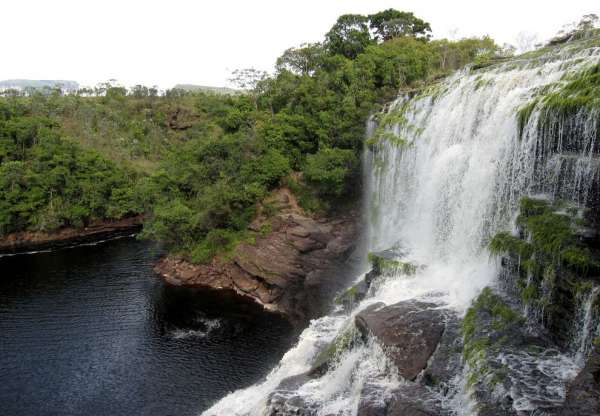 Road behind the waterfall
The highlight of the trip is a walk directly below the waterfall. From a distance, it looks rougher than it really is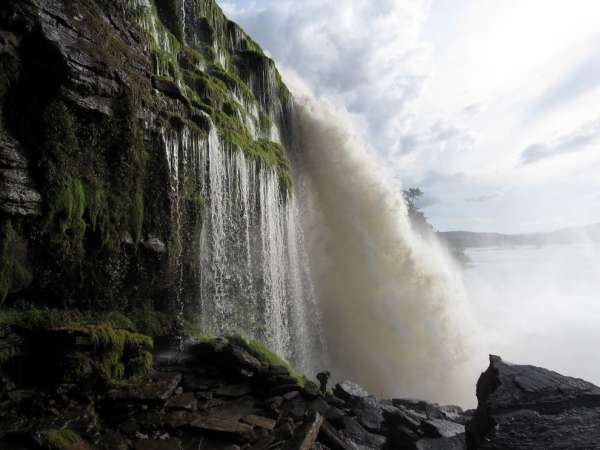 Under the waterfall
The experience is really big and humid :-). The way back is the same – canoeing across the lagoon back to Canaima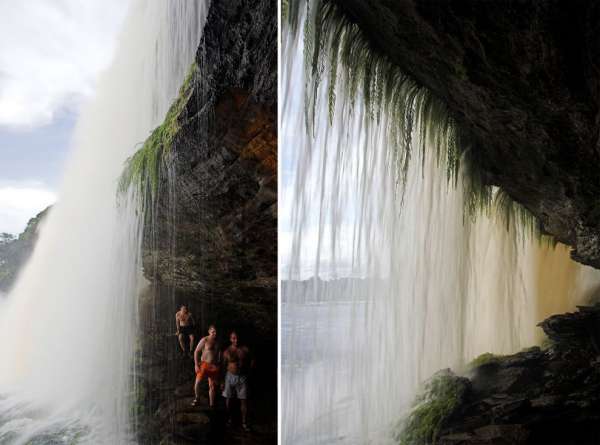 Applaud the author of the article!
Thanks!
Have you been there? Write a review of this place
Already rated by 1 traveler