Hike under the highest waterfall in the world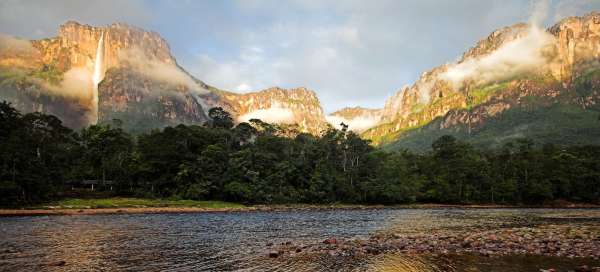 After arriving from Canaima and a short rest in the "base camp", the peak of this two-day trip awaits you – a jungle tour directly below the world's highest waterfall, Salto Angel.
At Base Camp Salto Angel
The starting point of the tour is right next to the picturesque Base Camp. So first he has to take you to the other side by boat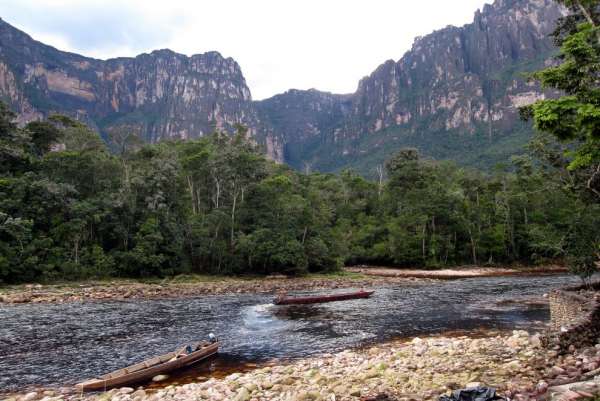 Jungle path under Salto Angel waterfall
The path to the waterfall will show you the local unspoiled jungle – vines, huge leaves and ubiquitous roots.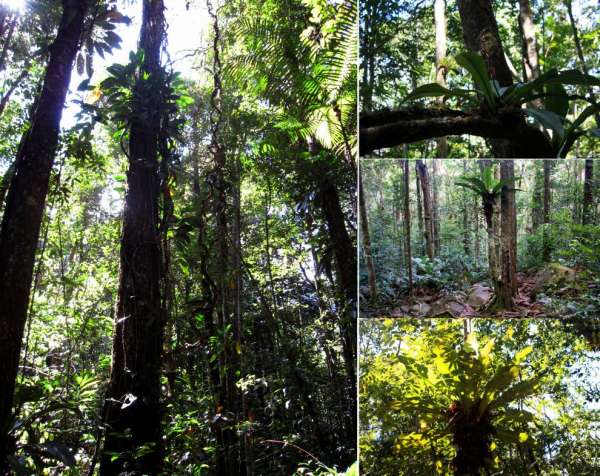 Under the largest waterfall in the world
You are finally under it. Tilt your head well so that it fits into your field of vision for a whole kilometer. A beautiful optical illusion, the water seems to flow from the highest point of the mountain.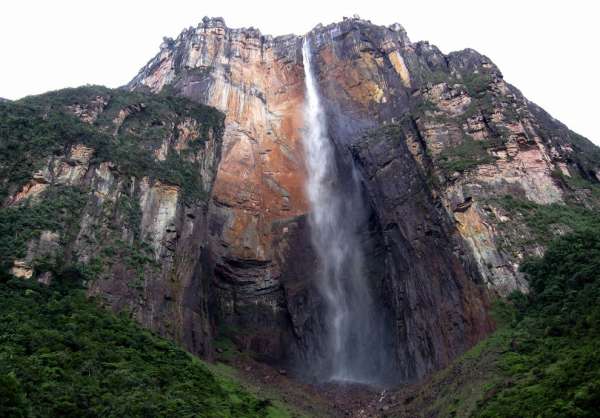 View of the Table Mountains
From the viewpoint at the waterfall there is also a nice view over the valley and the forest to other table mountains. The game of clouds is really wonderful here.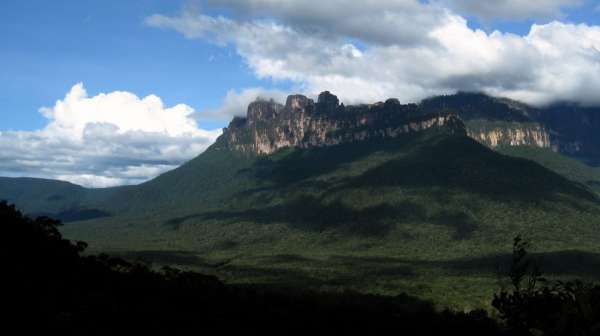 View of another waterfall below Angel
From the viewpoint you can see another destination of this trip, a smaller waterfall with a beautiful swimming lagoon. Unlike Angel's squirrel, everywhere else it would be a big tourist attraction.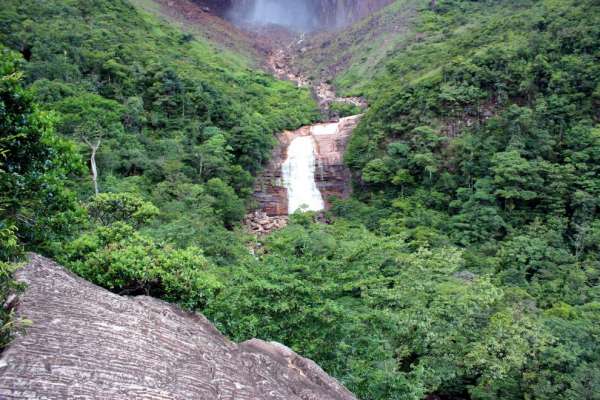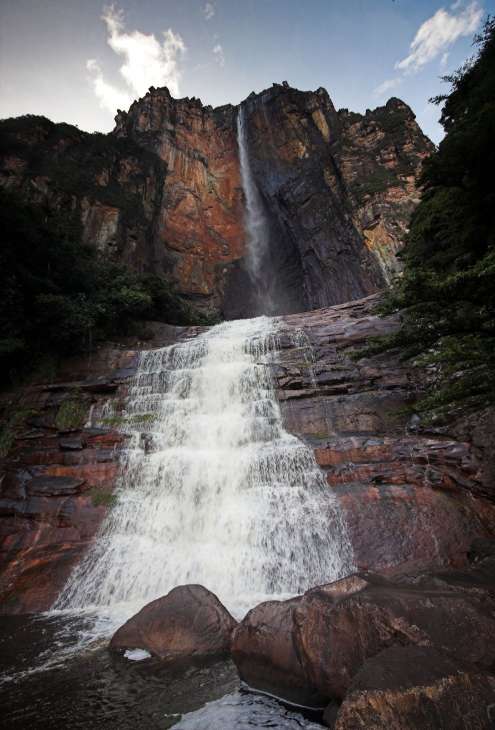 Salto Angel from a smaller waterfall
Below the smaller waterfall is a nice swimming pool with a luxurious view of Salto Angel
Smaller waterfall
The human figure as a measure that even a small waterfall is not as small as it would appear in the photo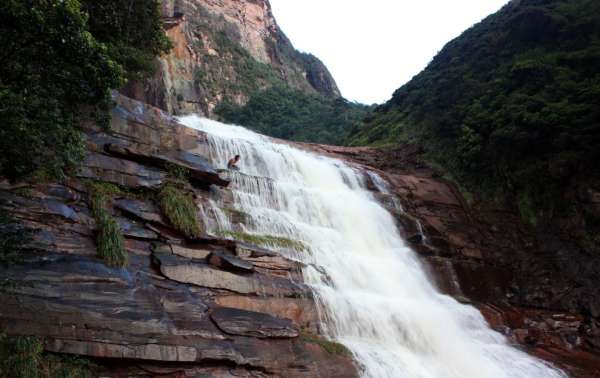 Dinner in the rainforest
After a walk to the waterfall, you will only have dinner in such a forest style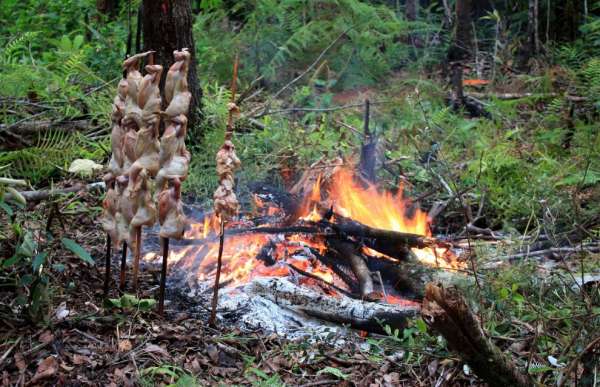 Overnight in hammocks
How to sleep in the rainforest – hammocks with a mosquito net. Who is not used to it will not sleep very well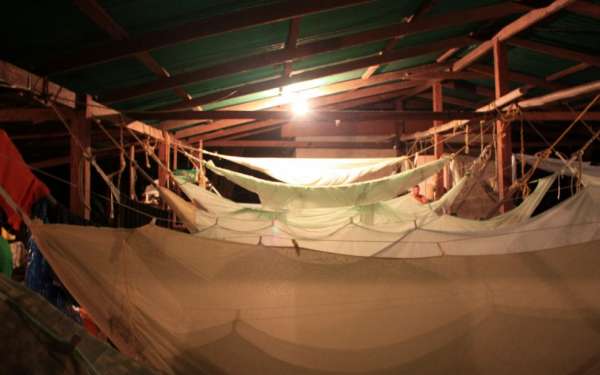 Sunrise over Salto Angel
The sunrise here is absolutely beautiful, I probably don't know about the better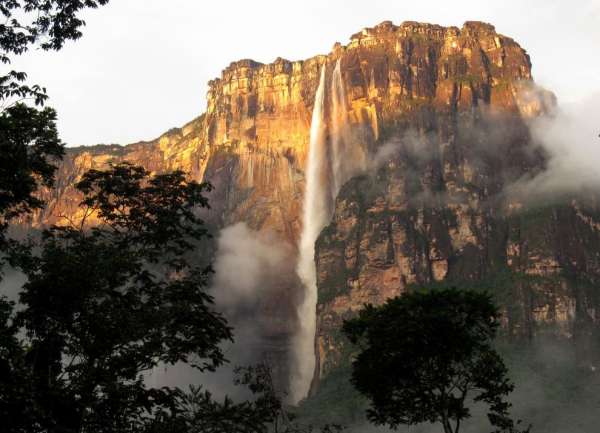 Table Mountain at sunrise
First red then gold, clouds rolling over the jungle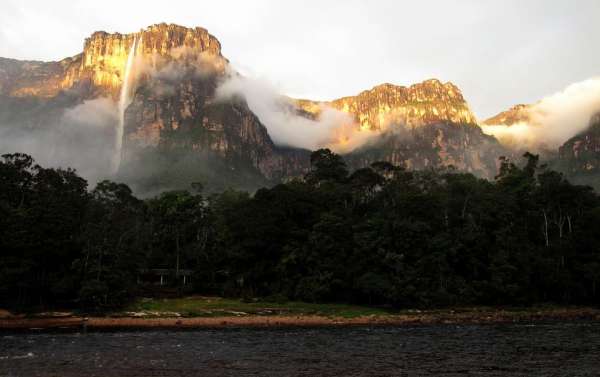 Predators catching the first rays of the sun
The surrounding trees are full of predators with outstretched wings catching the first rays of the sun and warming up after a "cold" night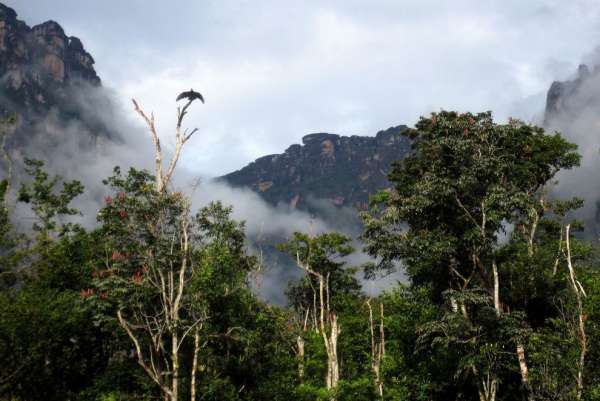 Applaud the author of the article!
Thanks!
Have you been there? Write a review of this place
Already rated by 1 traveler