Chiang Mai city center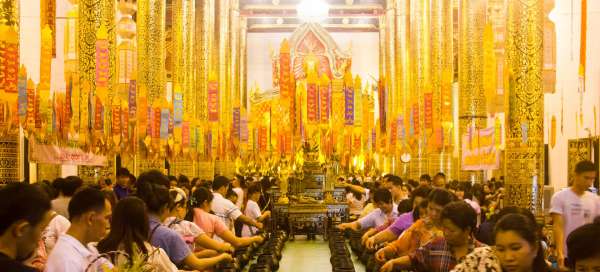 Wat Chedi Luang is one of the most respected Buddhist complexes in Chiang Mai. It is located right in the city center and is visited by hundreds of tourists and Buddhists daily. According to some Internet sites, this is the most important monument you must visit when visiting Chiang Mai.
The main temple
Directly opposite the entrance to Wat Chedi Luang is a beautiful altar-decorated temple where you can find mantras chanting monks at certain times of the day. This photo was taken during the celebrations of the feast of the birth of the Buddha during June.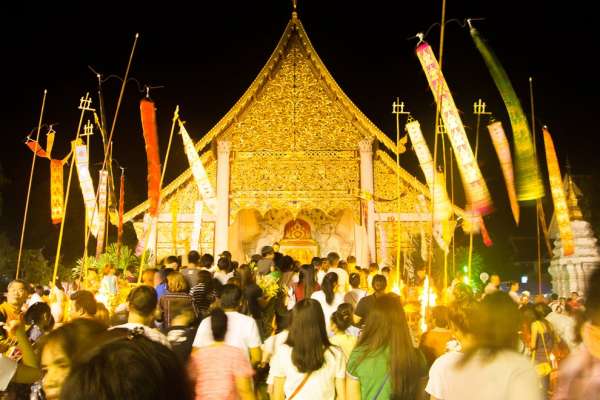 Buddha birth celebrations
In the main temple, during the celebrations of the feast, the locals contribute a lot of small coins, go around the temple and some hang flags with prayers on strings all over the temple. When a European finds himself in the middle of what is happening during such celebrations, it really makes him very mystical.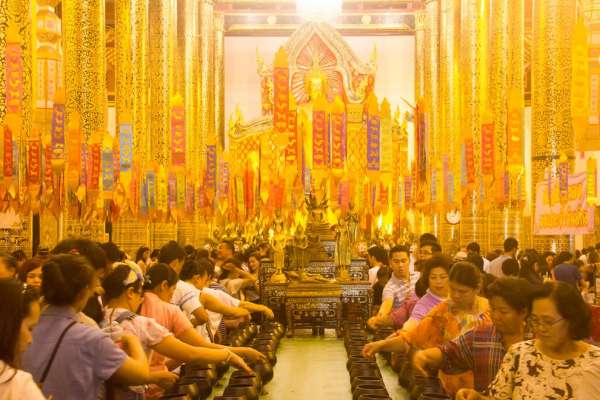 Side temples
The Wat Chedi Luang complex consists of many buildings, including temples, houses for monks, several feet and a number of ubiquitous depictions of buddhas.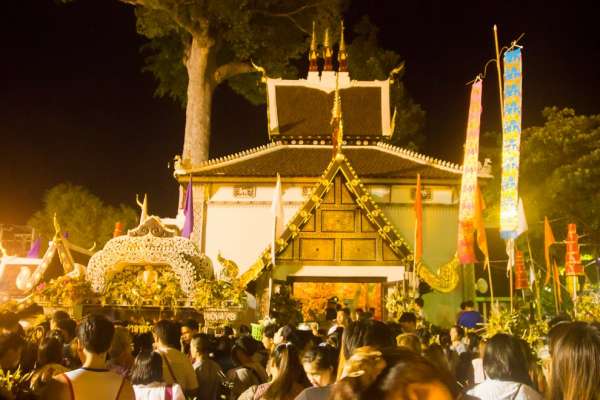 Burning sticks
Burning sticks at one of the smaller stupas, which are supposed to symbolize peace and quiet.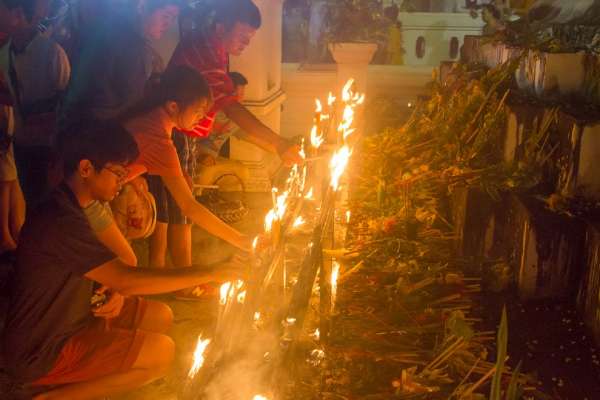 Monks
At the Wat Chedi Luang complex, you will find local monks who either sell something, help, worship a buddha, or chant mantras in larger gatherings.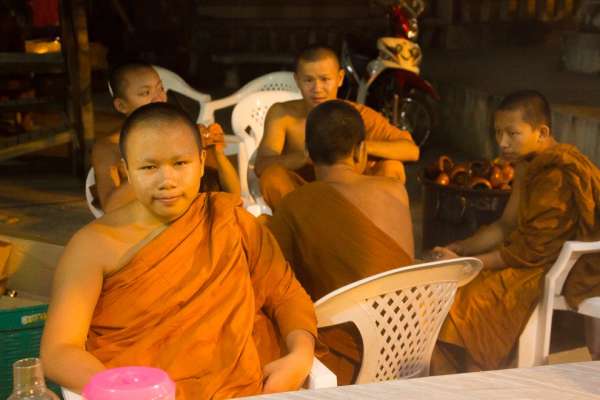 Temple of the big stupa
Literally, this complex is also called the Temple of the Great Stupa. The Great Stupa is located in the center of the complex and dominates the surrounding buildings. The beginnings of construction allegedly began in the 14th century.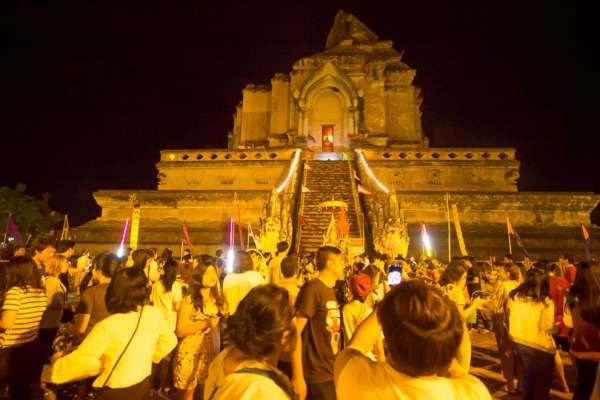 Uctívání budhy
The local people are largely Buddhist, so you will not be surprised by the ubiquitous kneeling in front of the Buddha or the monks.
Flags
Colorful flags for good luck are in many places.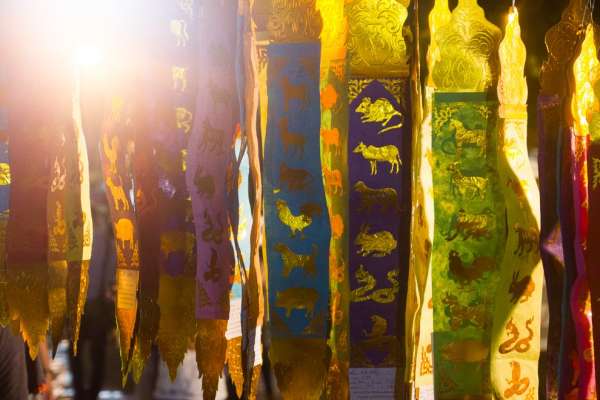 Monks on the stairs
One would think that monks live an ascetic life. However, for Thai monks, the opposite is often true. An iPhone or tablet in hand is nothing the monks do not know.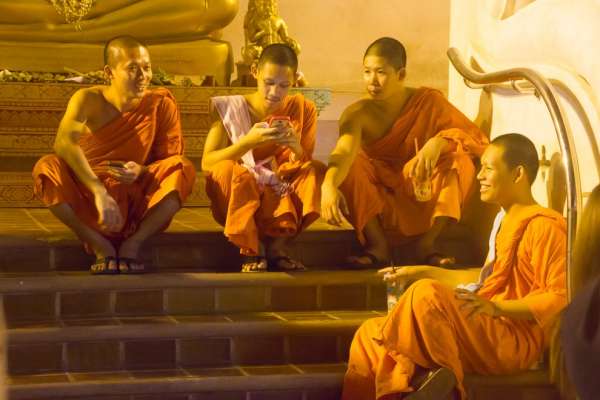 Stamens and flowers
During the celebration of holidays, but also during ordinary visits to temples, Buddhists bring incense sticks and flowers to the temples, which they often do not even light, but only place them in front of the Buddha or in a place suitable for that.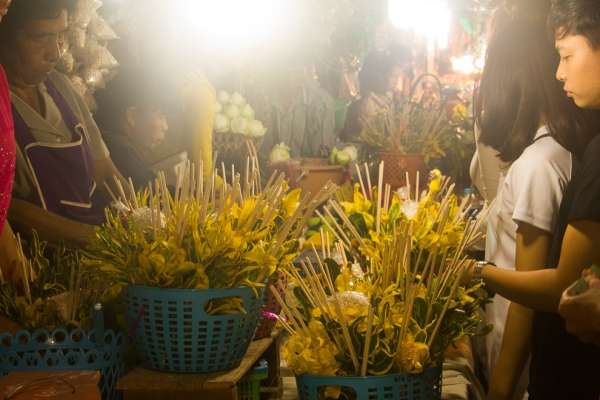 Applaud the author of the article!
Thanks!
Have you been there? Write a review of this place
Already rated by 1 traveler