Panorama of the temple
Sam Yod temple is the major monument throughout Lopburi. Moreover, it is easily accessible by foot – it is located only 500 meters from the train station. It is built in Khmer-style of three cobs.
 
Monkey temple
You will realize already at the entrance to the premises why is the temple called monkey temple. There are dozens of monkeys. To avoid any problems with them, do definitely not take any food from your bag.
 
Monkey mother's love
Also photographers of landscapes will enjoy it in the complex of the temple, because there is no need for a long zoom here.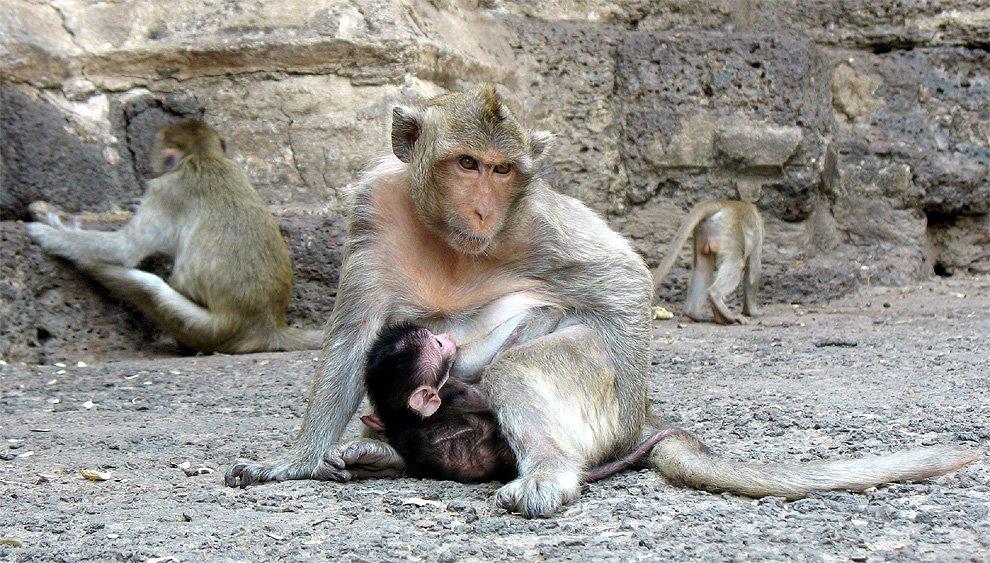 Little Buddha
In the center of the temple sits a small Buddha, again surrounded by monkeys.
 
Temple from side
The entire complex is relatively small, so you'll be able to see it in 15 minutes. You will certainly meet here cyclo-coaches that can take you also around other monuments of the town. You can for example see also the temple of Wat Phra Si Rattana Mahathat or the ruins of royal palace Phra Narai Ratchaniwet.