Northern Oman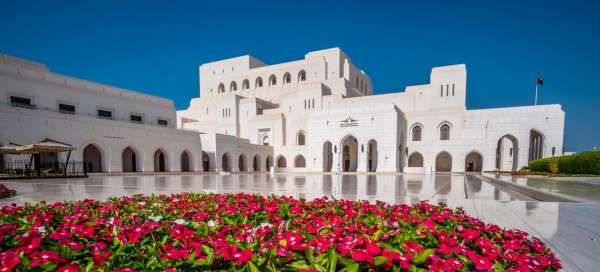 In October 2017, I traveled around northern Oman for three weeks and in this article I will show you the most beautiful places I managed to visit during that time. You can look forward to mountains, deserts, wadi but also cities or museums.
Royal Opera House
I've never been to an opera in my life, and it hasn't changed in Oman either: D I only looked at it from the outside.
Wooden ceiling in front of the entrance to the opera
I still looked up, otherwise I would not have seen this beauty :)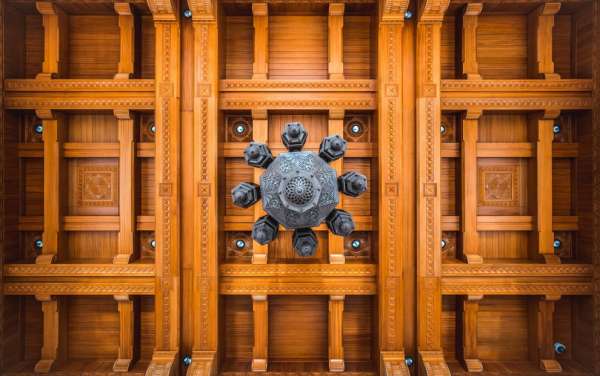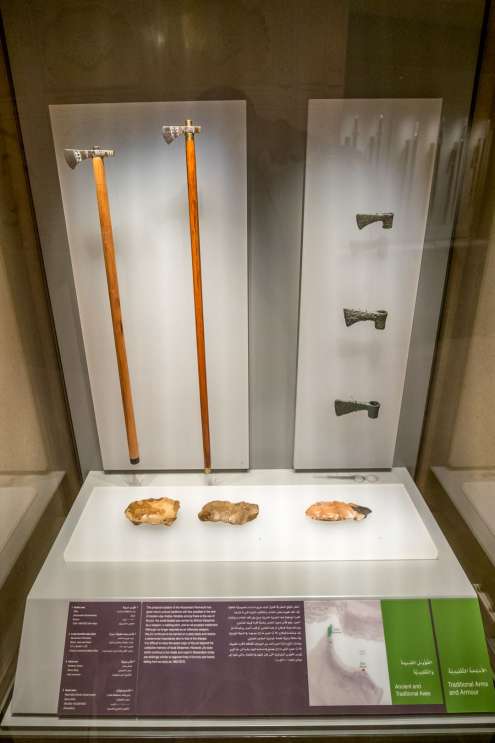 Wallachian Wallachians
I also found such wallachians in the National Museum.
Al Hazm Castle
They have hundreds of fortresses and castles in Oman. I visited them about 10.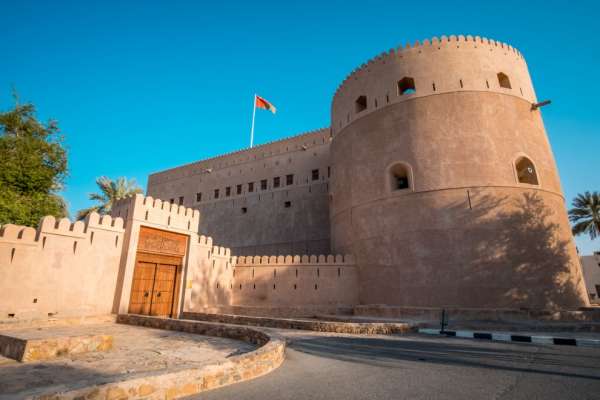 Al Hazm Castle
They also had exhibits in this castle, which was not the rule for others.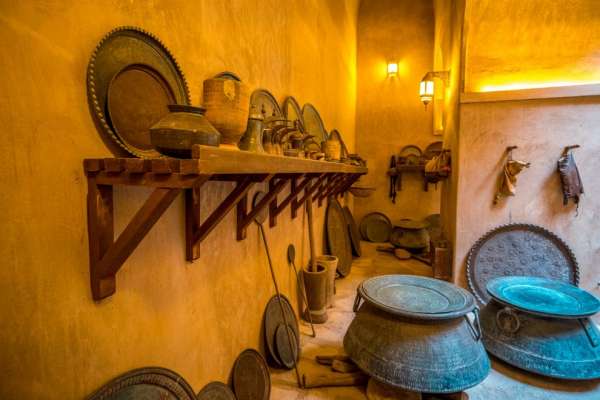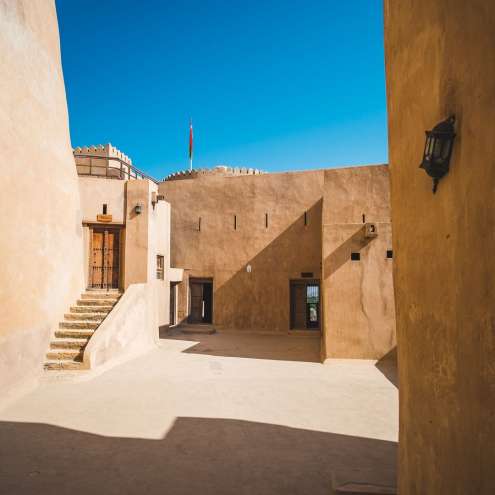 Al Rustaq Fort
I always liked the most in the shadows :)
Al Rustaq Fort
And I always climbed it to the highest point to have the best view of the surroundings.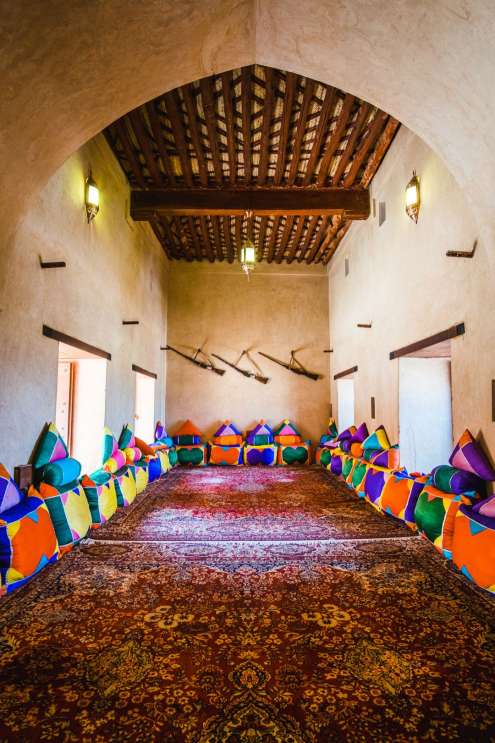 Nakhal Fort
Common room in Nakhal Fortress.
Nakhal Fort
Some fortresses have been renovated to such a condition that you will also find air conditioning and electrical outlets in such rooms.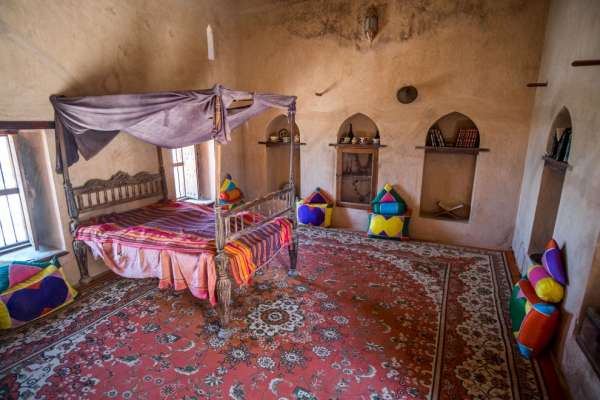 Misfat al Abriyyin
A short trek runs along an irrigation system called Falai in Oman.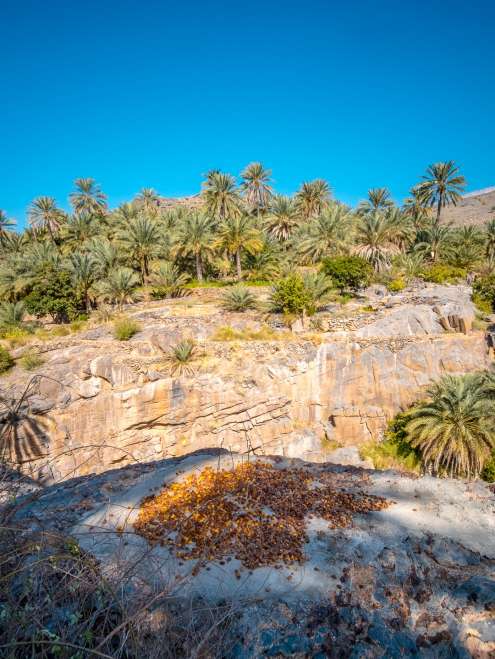 Misfat al Abriyyin
And that's how they dried dates there.
Jebel Shams
Al Nakhr Canyon directly below the highest mountain in Oman, Jebel Shams. An unreal place.
Jebel Shams
There is also a hiking trail to the top of the mountain, but there is a military base, so you can't get to the real peak.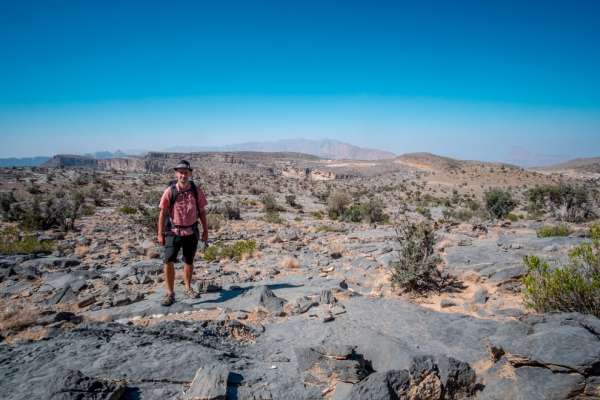 Jebel Shams
A substantial part of the route leads directly along the edge of the canyon.
Jebel Shams
Such a view will occur to you when you climb to a height of 2860m. It is directly below the military base but you can continue for another 3 km to the second peak.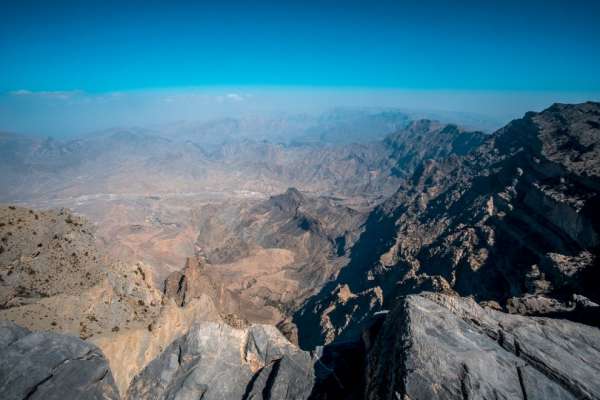 Bait Al Safah
The Bait Al Safah Museum in Al Hamra is located in the middle of a 400-year-old abandoned village.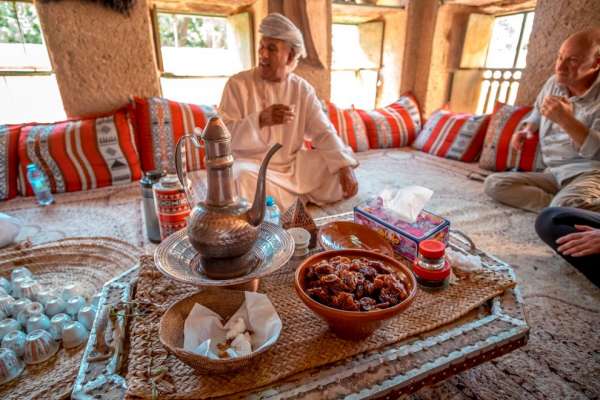 Al Hamra
Abandoned streets of the old city of Al Hamra.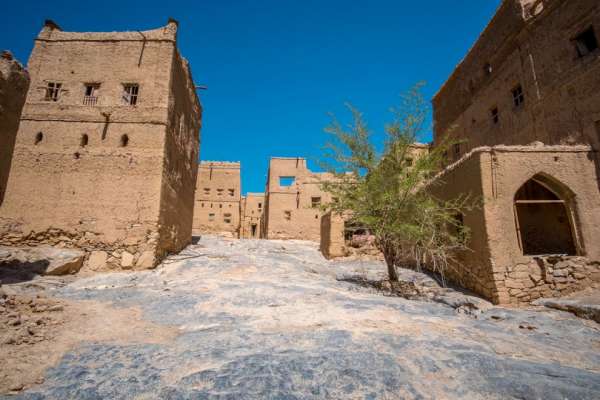 Al Ayn Beehive Tombs
Axle-shaped tombs have stood here since the first Bronze Age, so for almost 5,000 years.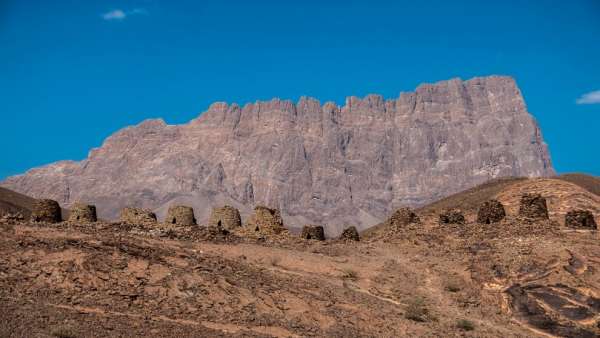 Al Ayn Beehive Tombs
Today, this place is already on the UNESCO World Heritage List.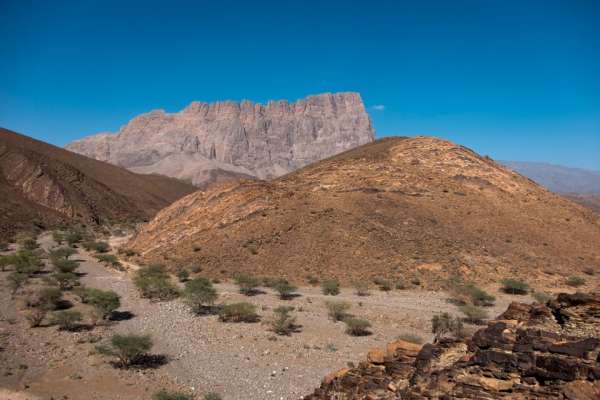 Wadi Bani Khalid
One of the most famous wadis in Oman. A short trek up the river will also take you to a cave where it is incredibly warm and humid. Fortunately, you can then take a bath in such a beautiful environment :)
Wahiba Sands
Driving through the desert is a "must do". Sunset or sunrise is also worth it :)
Wahiba Sands
But if you don't have a 4×4 car, then count on a "taxi" to the camp in the desert costs 20 rials and you will pay at least another 20–25 rials per night in a Bedouin camp.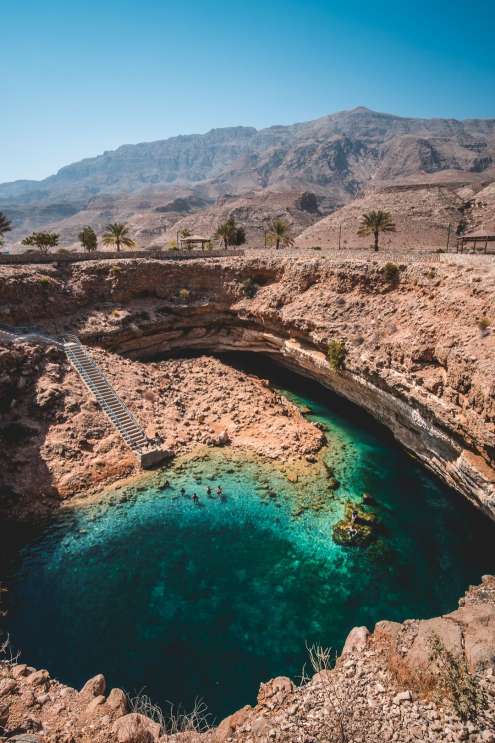 Bimmah Sinkhole
Depression about 600m from the coast of the Arabian Sea near the town of Dibab. One of the most beautiful places where I bathed.
Bimmah Sinkhole
Eager people like me, beware, it doesn't open until 9:00 :)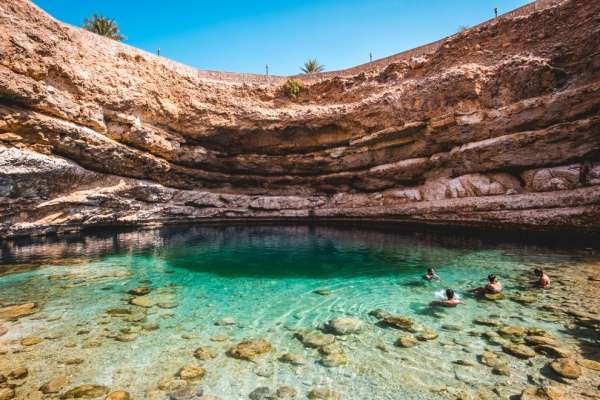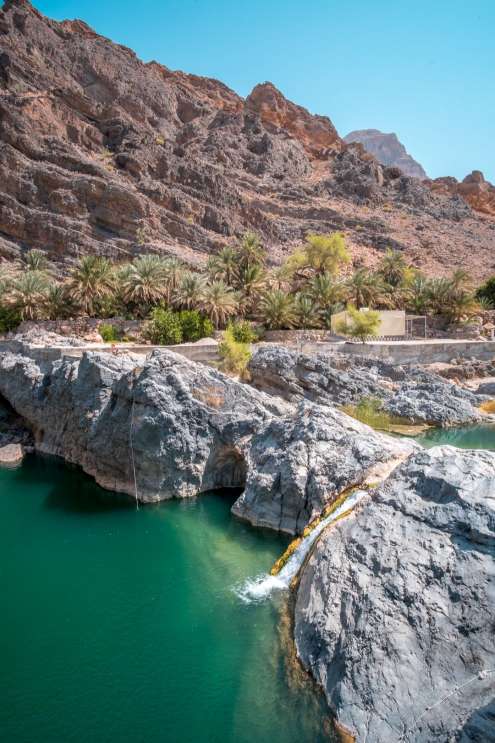 Wadi Al Arbeieen
It also didn't look bad for swimming here :) But the access road is on a dirt stony road. But no one was there.
Wadi Dayqah Dam
Swimming is prohibited here. The dam retains rainwater from the mountains and is a source of drinking water.
Sultan Qaboos Grand Mosque
The only mosque in Oman open to non-Muslims.
Sultan Qaboos Grand Mosque
Under the dome hangs a 14 meter and 8.5 ton chandelier. He used to be the biggest and heaviest in the world, but some sheikh in the Emirates wanted bigger, so he had it built. The same goes for carpets …
Applaud the author of the article!
Articles nearby
Thanks!
Have you been there? Write a review of this place
Already rated by 0 travelers