Village high above the canyon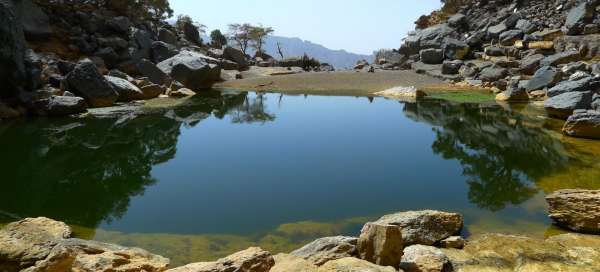 The destination of the beautiful Balcony Rim Walk is the deserted village of As Sab. Here you will find abandoned houses, a pond and a small cave. The views from here into the canyon are absolutely breathtaking.
The village of As Sab
You will find the abandoned village of As Sab hidden under a huge rock overhang. The village is within walking distance of the beautiful Balcony Rim Walk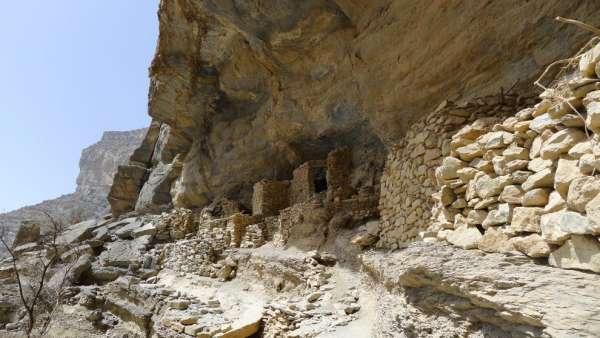 Village houses
The village houses are very simple here – stones connected by clay. As always in such places, you will wonder how people must have lived here at the end of the world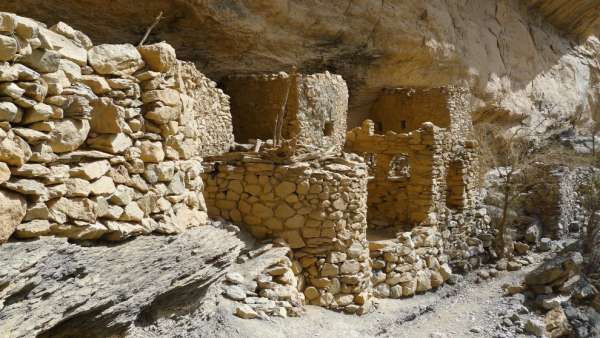 Terraced field
The village was supported by a field built on terraces just above the edge of the canyon next to the seasonal flow. Unfortunately, now completely without vegetation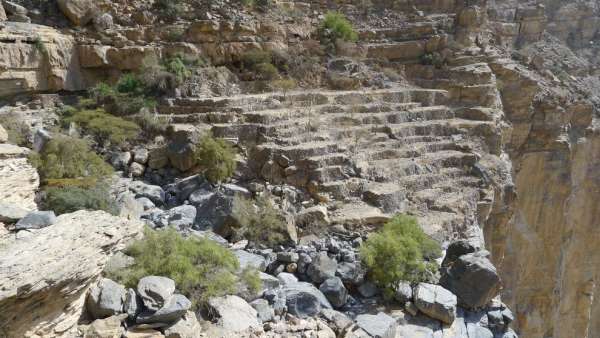 Road through the riverbed
Although everything here seems quite arid, but if it starts to riot over Jebel Sham, in a moment a really wild river can run through this riverbed.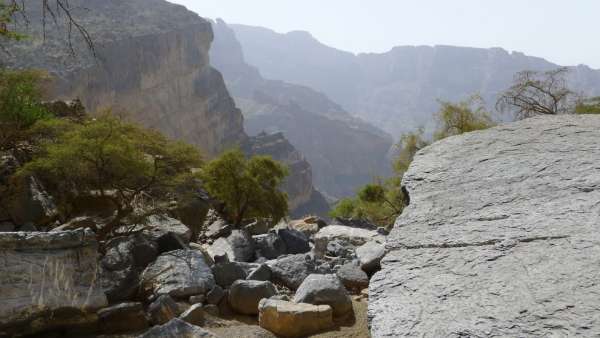 View of Wadi Nakhr
From the terraced fields there is a truly magnificent view into the interior of Wadi Nakhr canyon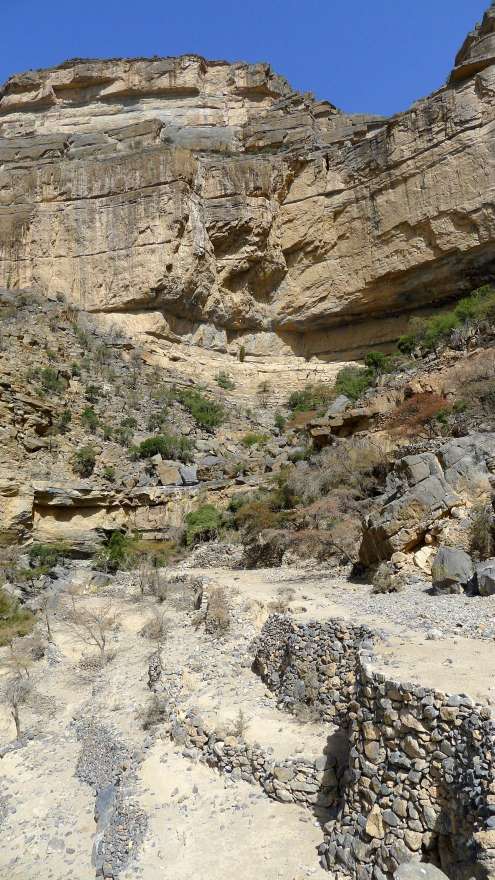 View of the overhang
It must be beautiful when water flows from the overhang. The waterfall must be about a hundred meters high. If you want to, and it's definitely a good idea, go to the lake and the cave you have to head to the overhang. But the path is really not very clear.
The first view of the lake
On the way, over the rocks, we finally get to the lake. There are a lot of goats all around that come here to drink and cool down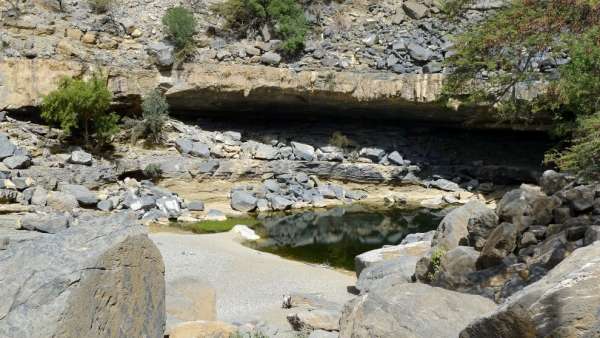 Huge half-cave
Behind the lake there is a huge half-cave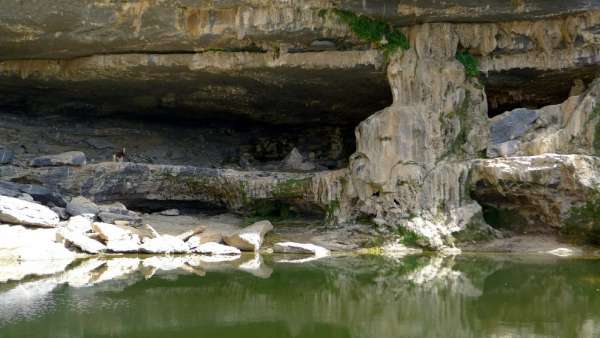 View from the cave
A very nice view is from the cool cave across the lake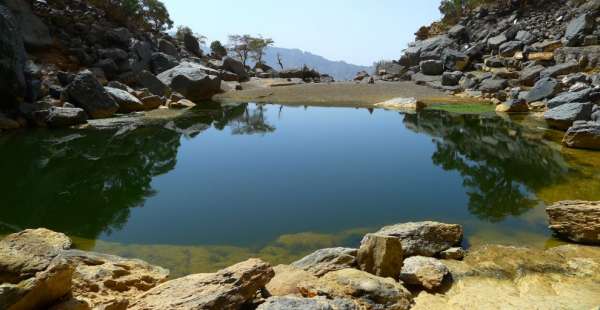 In Cave
It is therefore quite lively in the semi-cave thanks to a herd of goats. Otherwise, thanks to the seepage of water through the rock overhang, there are also small stalactites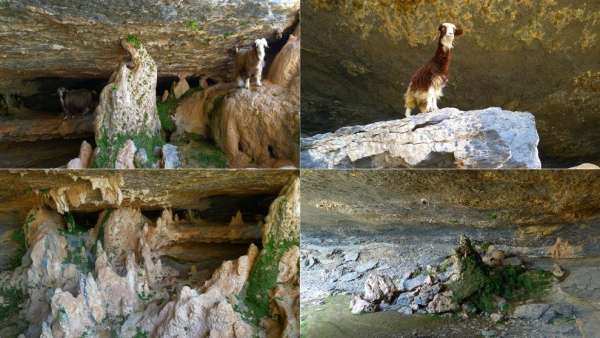 At the lake
One last time to enjoy this beautiful place and before us is a long way back to civilization along the Balcony Rim Walk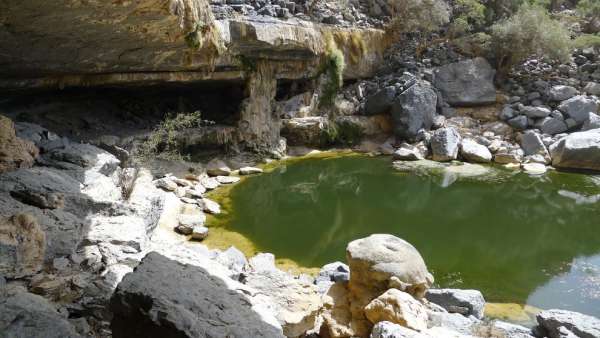 Applaud the author of the article!
Articles nearby
Thanks!
Have you been there? Write a review of this place
Already rated by 1 traveler